Can Common Game Rooms for Children in Uttarakhand Villages Help Reduce Caste Tensions?
Three student researchers have decided to bring about a change by creating community game rooms for children in remote villages in Uttarakhand.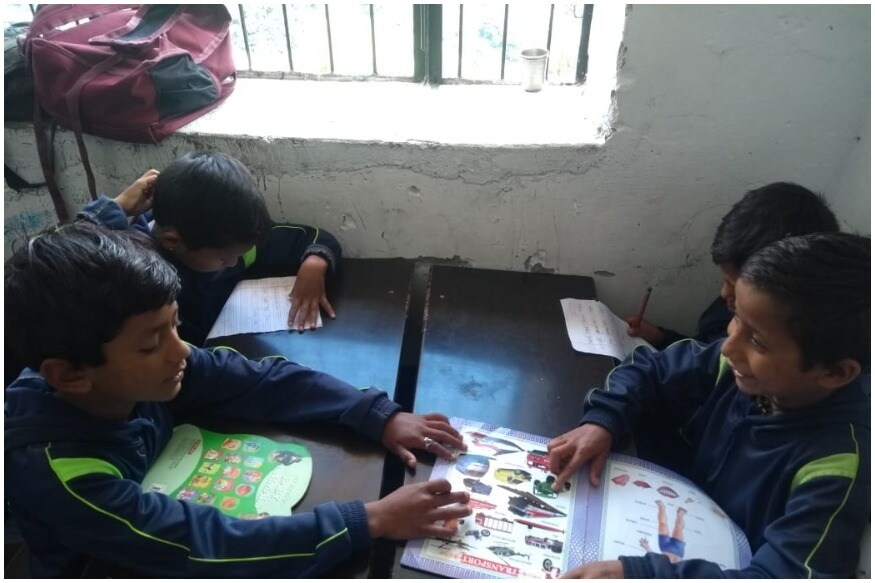 Three student researchers have decided to bring about a change by creating community game rooms for children in remote villages in Uttarakhand.
Any mention of the hill state of Uttarakhand brings to mind scenes of misty mountains, clouds and to some, even the earthy smell of marijuana. But to those living in the rural interiors of the state, the mountains are not a scenic escape but an insurmountable nemesis that often keep them from availing basic amenities that city-dwellers so easily take for granted. Take, for example, the easy availability for children to play games in their neighbourhoods. Growing up in cities with easy access to safe and premeditated spaces for studying and playing, one can often forget that these simple amenities may, in fact, be a luxury in remote areas.
Noting the difficulty, three student researchers have decided to bring about a change by creating games rooms for children in remote villages in Uttarakhand.  Former Jadavpur University students Payal Sarkar and Souradeep Chakraborty from Kolkata along with Ankaj Kumar from Ranchi University were working on their fellowship. The two-year programme required them to facilitate teachers and children of primary schools for better development of a child's growth and to create public system projects and they have been working in Uttarakhand's Bagheshwar district for almost two years now for the same.
It was while working in the secluded Pindar Valley when they noticed the lack of wholesome educational and recreation avenues for children in the villages of the valley. While villages and communities did have schools, these were often in dilapidated conditions with limited resources and teaching staff and were focused entirely on stoic teaching of theory, if so.
"Children need more than just book learning to truly develop their personalities. We wanted to introduce recreation as a form of personality development where children can enjoy a more holistic approach to learning," said Payal Sarkar, a former student of international relations. She added that allowing children safe spaces for positive exploration of creative interests was important to their mental growth.
Some of the villages that they have been working in have no motorable roads and can only be accessed on foot, making resources very scarce. Darkness descends quicker on mountains and electricity is scarce, leaving children with almost no options for recreation and relaxation. At first, the trio intended the games rooms to be built inside the schools already present in the villages. But the idea was called off and the trio decided to make the games rooms in areas that are openly accessible to the entire community.
"Only a certain number of children go to school. We wanted to build the games rooms outside of schools so that all children can access it equally, even if they don't go to school," Payal said.
Not All Play
Providing a common space for children to gather and play, discuss and participate in activities together is not just aimed at holistic personality development. According to the young researchers, rural Uttarakhand continues to be bound by a stringent caste system that often exhibits itself in the form of social discrimination and boycott. The problem is so pervasive that it seeps through even to the children. For example, Souradeep Chakraborty told News18 that in some villages, upper caste children refer to those from 'lower' castes as 'bimar' (sick). Many people do not allow members of lower castes to eat at their place, even at a wedding. 'Lower' caste guests are provided with rations and are expected to cook their own meal.
"The problem of caste is deeply rooted and to weed it out, one has to attack the very foundation. Sensitizing future generations is one of the basic steps toward ensuring that such injustices do not continue," said Souradeep. He added that the community games rooms would act as a place for children of all castes and classes to play and enjoy together.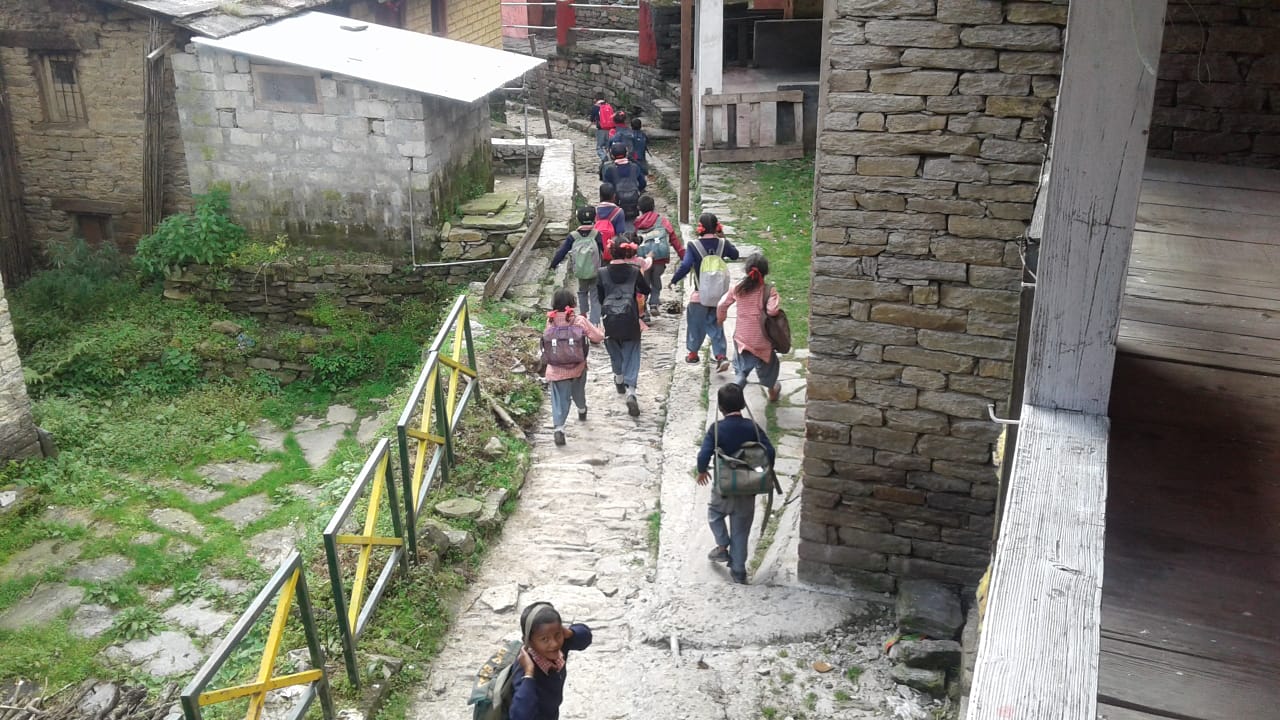 (Children exiting a school in Pindar Valley)
The trio also hopes that by bringing children together, the common recreation centres would also promote healthy interaction between boys and girls. Many girls, especially in rural areas, continue to get married off as minors and often not allowed to mix freely in society after puberty or even continue their education. Young girls suffer various taboos including ones against menstruation. Payal has been trying to get the schools in the villages they have been working in to adopt a sanitary napkin vending corner for girl students and has also held sessions with children and parents regarding women's' menstrual and sexual health.
Ankaj Kumar, who has a BBA degree and hails from Bihar, has taken career counselling sessions in order to tell both men and women the professional options available to them and guide them into making more beneficial decisions in future.
"Most children here grow up to join the army. It's the dominant profession here. And women are married off early so they usually don't work," Ankaj said.
The career counselling is important both from a gender and caste perspective as both engender professional side-effects. According to the researchers, most members of the Scheduled Caste were engaged in daily wage work and did not have steady jobs. Most of them worked as has and musk farmers. With the community games rooms, the researchers hope to at least generate a conversation and questions about oppression and discrimination among the youth instead of normalising it.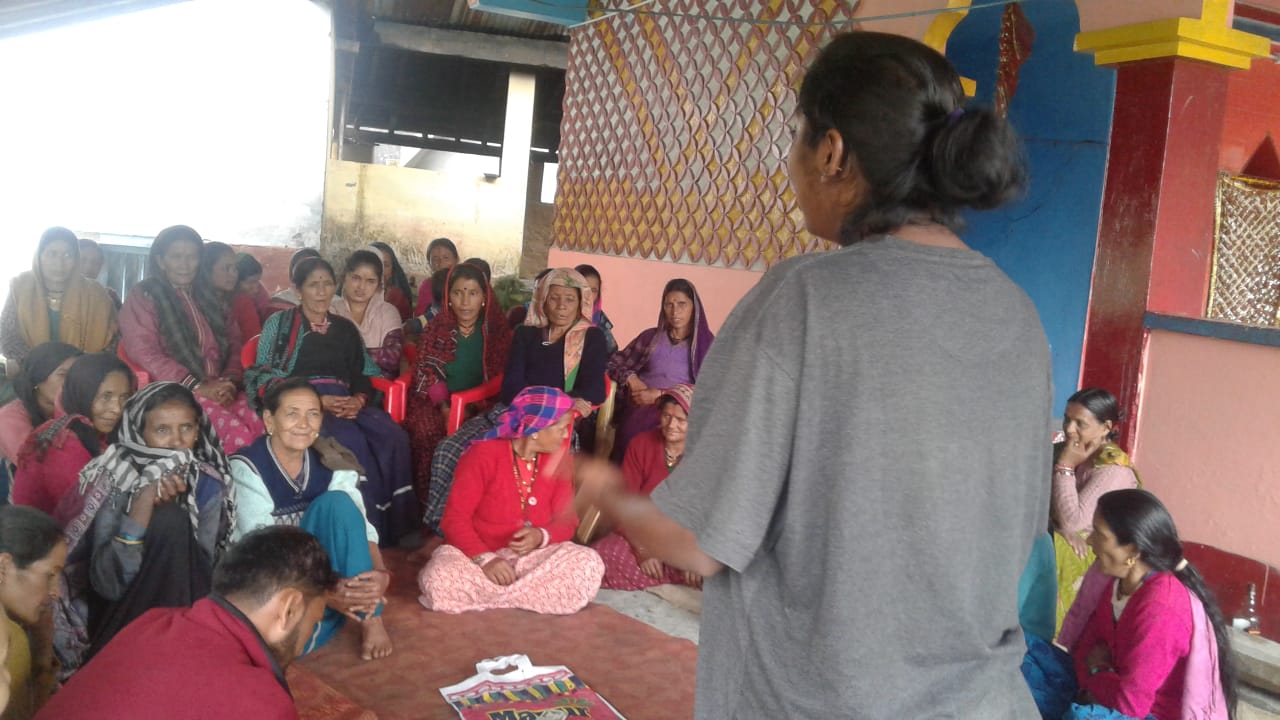 (Payal Sarkar gives counselling lessons to women regarding menstrual and sexual health of young women.)
A Hard Task
The trio has chosen three villages - Uniya, Sorag and Khati - all part of the Wacham cluster in Pindar Valley, to begin their first trial. These villages have near zero cellular network and were largely cut off from the modern world.
At first, the trio decided to first become part of the communities and understand their problems. Each adopted a village and underwent an immersion process in which they started living with people from the respective villages, even working there. They noted the schools in each of the village and started speaking to the village elders and teachers regarding the state of junior, elementary and higher education in Pindar Valley. After living over one and a half years of living in the district and closely observing the cultural and socio-economic fabric of the area, the trio decided to launch the campaign to improve the lives of children in secluded areas.
To start a conversation about creating recreational spaces for children was at first hard since most of the people were struggling to manage their incomes and other hardships that come with living deep in the mountains. The three students first approached parents and children individually and slowly involved members of local bodies and stakeholders to get the work started. In August, gram sabhas were held by the three in all three villages, which were attended by villagers as well as members of the gram panchayat following which they procured permission for the project. The villagers have allowed the trio to use certain existing building to set up the game rooms. However, the three are still short on funding.
They have managed to raise about Rs 25,000, Souradeep said. But they still need about Rs 75,000 to successfully build three games rooms and are still running an online fundraising campaign for the same.
Deciding content for the 'games' was also challenging as it involved coming up with ideas involving everyday things that would easily be available on the secluded mountains.
"We designed the games in such a way that anyone could play them anywhere. They don't require any boards or dices," Payal said. One such game is a local adaptation of Chinese Whispers, another involves sketching.
Souradeep also has plans to create a book of illustrations that would contain stories told to him by villagers. He wants to print the book in several languages including in the local tongue 'danpuriya'. He has been collecting stories for months now and felt that the book would help bring out the personal lives and hardships that these remote populations suffer.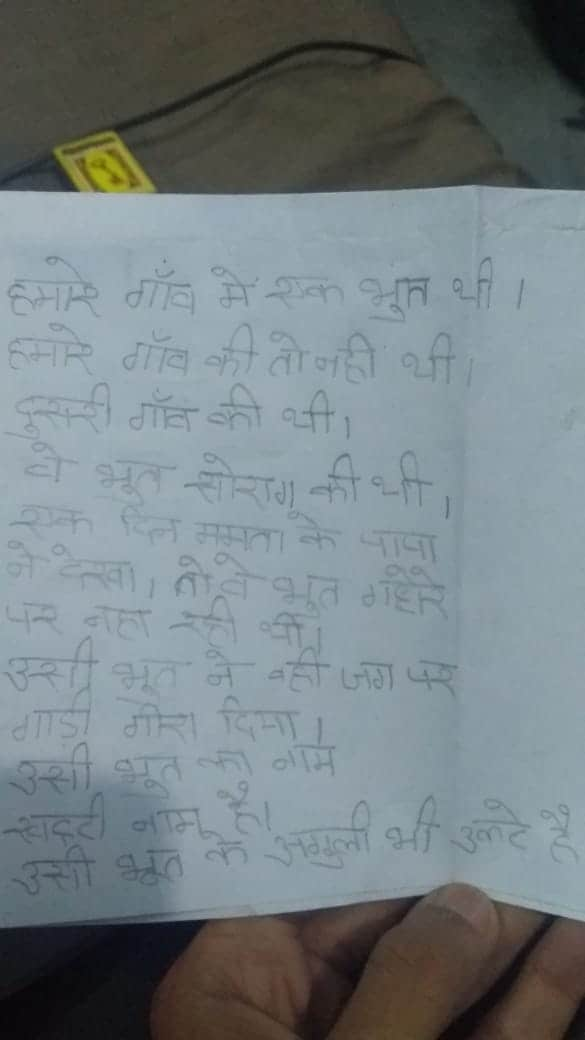 (A hand-written note from a small boy who Souradeep met in Pindar Valley.)
If the first trial is successful, the trio plan to take the project forth at a state level and expand to creating library corners and other creative spaces for the young in remote areas.
Get the best of News18 delivered to your inbox - subscribe to News18 Daybreak. Follow News18.com on Twitter, Instagram, Facebook, Telegram, TikTok and on YouTube, and stay in the know with what's happening in the world around you – in real time.
Read full article