Cat Hijacks a Fashion Show in Istanbul, Shows Models How to do the Real Catwalk
On the ramp, the cat paws-ed for a moment to pose for the cameras.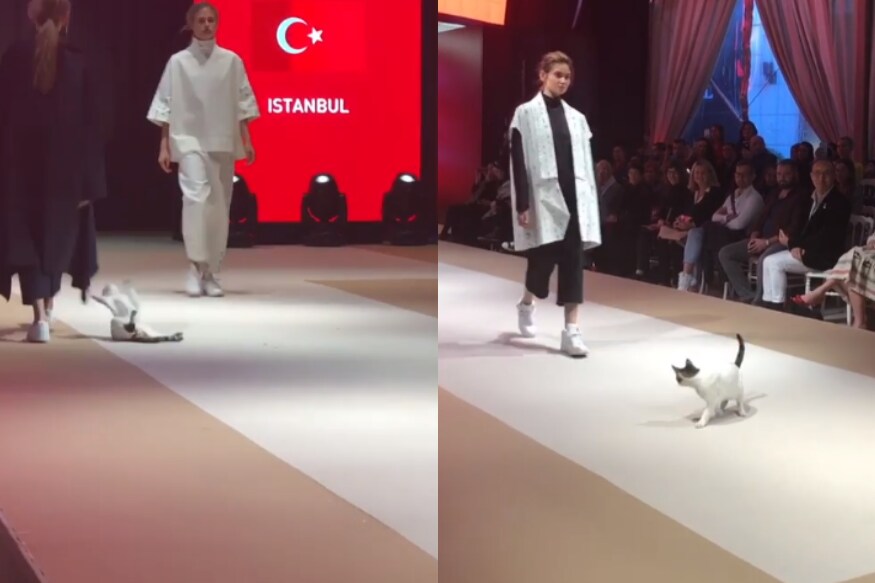 Image credit: hknylcn / Instagram
Whether you like it or not, cats are always up to something. First, a cat decided to turn into a crow and leave people scratching their heads and now an attention-hungry feline has ended up at a fashion show.
That's right. A cat recently crashed the Vakko ESMOD International Fashion Show in Istanbul and stole the limelight away from models when it decided to walk down the ramp.
While it is unclear where the cat came from, it did what it could do best. Catwalk.
An Instagram user who goes by the username @hknylcn filmed the entire incident for the world to know that the pun had indeed come to reality.
In the video, the seemingly jealous cat is even seen picking up fights with the fellow models before deciding to audition for the profession. Once at the edge of the ramp, it decides to paws (ahem) and pose for the shutterbugs too.
It did happen. Really.
Watch it here:
View this post on Instagram
Get the best of News18 delivered to your inbox - subscribe to News18 Daybreak. Follow News18.com on Twitter, Instagram, Facebook, Telegram, TikTok and on YouTube, and stay in the know with what's happening in the world around you – in real time.
Read full article