Chef Vikas Khanna Reunites With Muslim Family That Sheltered Him During 1992 Mumbai Riots
Vikas Khanna's happiness knows no bounds.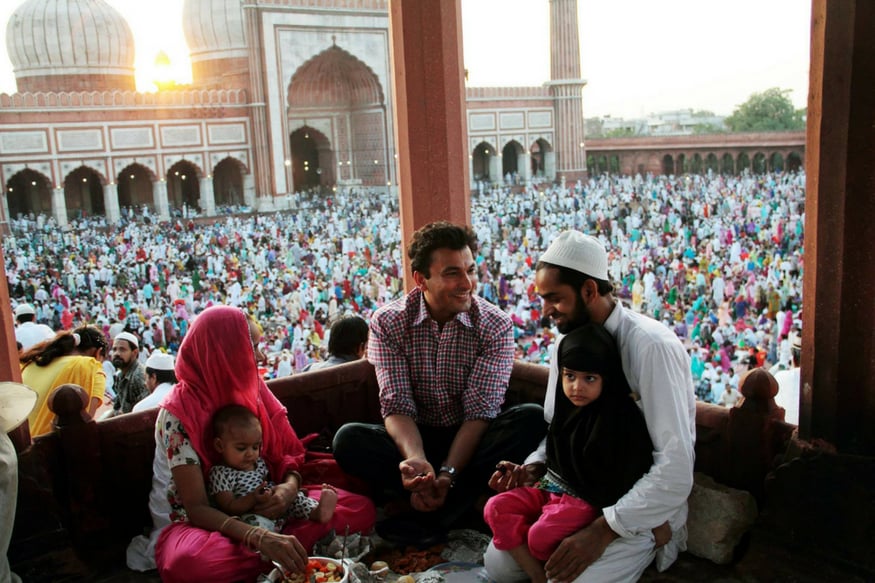 Image credits: Vikas Khanna / Facebook
Celebrity chefs have been all over the news in the past week.
First, the food community mourned the death of widely loved Anthony Bourdain. Then, the Indian-origin chef Atul Kochhar stirred up a controversy with his Islamophobic comments. And now, the Internet janta is gushing over Vikas Khanna's reunion with a Muslim family.
Last year, Indian-American chef Khanna, in a candid interview with actor Anupam Kher, revealed that every year since 1992, he has fasted for a day during the holy month of Ramadan to honour the Muslim family he credits for saving his life during Mumbai riots of 1992.
Calling it the happiest day of this life, the chef tweeted on Monday he had finally tracked down the family and would break his Ramadan fast with them.
This is one of the happiest day of my life. @AnupamPKher ji had interviewed me last year for @republic & I shared the story of Muslim family that saved my life during riots. WE FOUND THEM & today I shall break the fast with themvikas khanna Anupam Kher https://t.co/wldNhL5it2

— Vikas Khanna (@TheVikasKhanna) June 11, 2018
Khanna, in a Facebook post dated back to 2015, had shared the horror that had unfolded during the 1992 Mumbai riots.
"#RamadanMubarak to all. May this Holy month be filled with blessings of peace, prosperity and love. I was training in the kitchen of SeaRock Sheraton, Mumbai in 1992 December when riots broke and whole city was under fire. We were stuck in the hotel for days. Iqbal Khan and Wasim Bhai ( Trainee Chef and a waiter, whom I lost touch with forever) and their families sheltered me and nurtured me during this time. Since that year, I fast for 1 day during the Holy Month to thank them and keep them in my prayers. Love you all. V," the chef had shared with his fans 3 years ago on Facebook.
During his interview in 2017, Khanna, who was working with Sea Rock Sheraton hotel in Mumbai at the time when the riots broke out, narrated how staff members couldn't enter or exit the hotel premises.
Someone at the hotel then informed him about the rampage taking place at Ghatkopar where his brother's family lived. Without thinking twice, Khanna left the hotel in a bid to find his brother.
Undetered by an angry mob that approached him during his quest, Khanna somehow lost his way, furthering his turmoil. Sensing the risk of being out in the open, a Muslim family then invited him into their house and sheltered him to save him from the rioters. When a mob demanded to know who Khanna was, the family said, "He's our son."
The chef was treated with immense love over the two days of his stay and the family also ensured that his brother was safe.
On Tuesday, after presumebly meeting the family, the chef took to his Twitter page and wrote, "Heartwarming evening.
All Heart. Tears. Pain. Pride. Courage. Humanity. Gratitude. This will be the most significant and important EID of my life. Thank you everyone to connect me with my souls."
Heartwarming evening. All Heart. Tears. Pain. Pride. Courage. Humanity. Gratitude. This will be the most significant and important EID of my life. Thank you everyone to connect me with my souls. pic.twitter.com/apdposBSDe

— Vikas Khanna (@TheVikasKhanna) June 12, 2018
Read full article
Countdown To
Elections Results
To Assembly Elections 2018 Results