Christmas Melody or Date-rape Song? Radio Stations Review 'Baby It's Cold Outside' in Light of #MeToo
With movements such as #MeToo and #TimesUp, the efforts to review popular culture is increasing, and while all these efforts are great initiatives, it shouldn't be limited to reviewing past material -- be it songs, movies or books.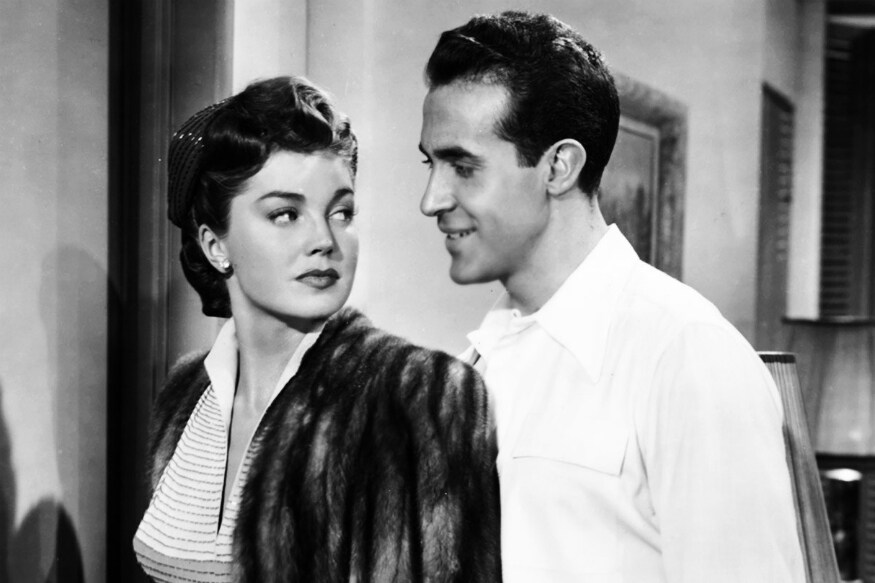 Broadway songwriter Frank Loesser penned the song in 1944 and it won an Academy Award in 1950 for best original song in the film 'Neptune's Daughter', where it was sung by Esther Williams and Ricardo Montalban.
'Baby, it's cold outside,' -- the holiday song that had previously warmed many hearts and had been a part of several people's growing up memories have been receiving too many cold shoulders lately. Two radio channels have already pulled the song off the air after several listeners called in to complain about how the song was inappropriate and a 'rape anthem'
It started out with a Cleveland Radio Station, Star 102, WDOK-FM, which is also known as 'Cleveland's official Christmas radio station' banning this holiday number. One of the hosts of Star 102, Glenn Anderson later wrote on the official website of the radio channel that, "I do realize that when the song was written in 1944, it was a different time, but now while reading it, it seems very manipulative and wrong."
Anderson further added, "The world we live in is extra sensitive now, and people get easily offended, but in a world where #MeToo has finally given women the voice they deserve, the song has no place."
While there are many versions of the songs and it had previously been sung by some really famous artists including Dolly Parton, Dean Martin as well as Ray Charles, and in fact, in recent years we have also heard a kid's friendly version sung by Idina Menzel And Michael Buble, if you examine the lyrics closely, they do sound problematic. Lady Gaga also recorded the song, but she tweaked the lyrics, and removed lines like, 'What's in my drink?'
Lines from the song such as 'I ought to say no, no, no - Mind if I move in closer? ' and 'I really can't stay - Baby don't hold out' may appear to normalise predatory behaviour, and also sound an awful lot like a date rape situation, where the man is constantly insisting the woman stay longer, and not 'hold out'.
However, an English teacher had a very different explanation for these lyrics and said while viewing old songs, we have to adjust our 'historical lens' to understand the context in which they were written. In a Tumblr post, which has now gone viral, the lady explained that although at a cursory glance the song may sound like a 'rape anthem' but on a closer look, it may take on a different meaning.
According to her while 'What's in my drink?' may have a significant connotation in our day and time, when women are roofied and date rapes happen very often, in the 1940s it was a 'stock joke and the punchline was that there's actually pretty much nothing in the drink, not even a significant amount of alcohol'. According to the English teacher, the girl in the song video is actually interested in staying too, but she is concerned about what people might say, and how it may impact her reputation to stay at a guy's place so late at night (given it was 1944), so she is making so many excuses to herself or to the guy to justify her uncharacteristic behaviour.
It seems that the English teacher's view was also shared by several others because in the comment section of her Tumblr post several people agree with her theory. Written by Frank Loesser, who also wrote the Broadway musical, "Guys and Dolls", 'Baby It's Cold Outside' is still wildly popular. Although many have begun to boycott the number because it sounds like a 'rape anthem' an overwhelming majority of listeners still love it, because of the catchy tune, and its warm and fuzzy feel, that reminds them of the holiday season.
In fact, when a San Francisco radio station 96.5 KOIT banned the song after over hundred of complaints, they did not know that many would call in, in favour of the song as well. Finally, they decided to take a poll to decide what the listeners want. According to a CNN report, "There are more than 10,000 votes so far, with 91% of respondents in favour of putting the song back on the air as of Friday evening." The poll closes today, 10 December 2018.
Several listeners have already argued that if the lyrics of this song is inappropriate and should be banned, then why aren't many hip-hop songs and pop songs being banned for the exact reason. And, it seems that they may have a point given how often hip-hop, as well as pop numbers blatantly normalises violence and misconduct towards women and even promote rape.
Take Chris Brown's song, 'Sex You Back To Sleep' as an example and examine what does the lyrics, "f*ck you back to sleep girl/don't say a word no/girl don't you talk." mean. The song goes on to say that he hasn't seen the girl for a year, and they haven't been talking because he had cheated on her. But, he still thinks, it is okay to sex her back to sleep.
Also, while you are at it, please listen to Justin Bieber's What Do You Mean and analysis words like "What do you mean, when you nod your head yes, but you wanna say no/What do you mean?". The current pop culture scene is strewn with such inappropriate references to date rapes, be it Robin Thicke's Blurred Lines or the lyrics of Jeremih's Birthday Sex that goes, "One, two, three think I got you pinned/Don't tap out, fight until the end." (You can read about more such songs here)
If you want to go back in time a little, also listen to DMX's 'X is Coming' and see if lines like "if you got a daughter older then 15, I'mma rape her/Take her on the living room floor, right there in front of you" doesn't send a chill down your spine.
With movements such as #MeToo and #TimesUp, the efforts to review popular culture is increasing, and while all these efforts are great initiatives, it shouldn't be limited to reviewing past material -- be it songs, movies or books. It is equally important to view the current pop scene through the gender prism and understand how they (the current music industry, movies and/or literature) are projecting women, and showing gender dynamics to the audience, and call out biases as often as we spot them. It should not take another 70 years and another generation to pick these obvious clues of sexism, predatory behaviour from our current pop scene, we should be able to identify them, and call them out.
Get the best of News18 delivered to your inbox - subscribe to News18 Daybreak. Follow News18.com on Twitter, Instagram, Facebook, Telegram, TikTok and on YouTube, and stay in the know with what's happening in the world around you – in real time.
Read full article