Clean India, Much? Spot the Bitter Irony in this Photograph Clicked in Bengaluru
Face meets palm.
Image credits: u/akshitgupta95 / Reddit
Gandhi Jayanti was celebrated in an unusual manner in Bengaluru this year. Thousands of residents were seen plogging - an initiative that was taken up 'detox' the IT city.
Plogging is a combination of jogging while picking up plastic litter.
The idea was simple. Volunteers gathered in 55 different locations, collected garbage and the message of proper disposal and the importance of recycling was conveyed loud and clear.
However, two weeks since the event has passed, and the city is back to square one. Or at least that is what a photo shared by a Redditor suggests.
Captioned as - The Irony at Koramangala, Bangalore by Reddit user u/akshitgupta95, the photograph shows a biting irony of garbage disposal with a 'Clean India' slogan at the backdrop.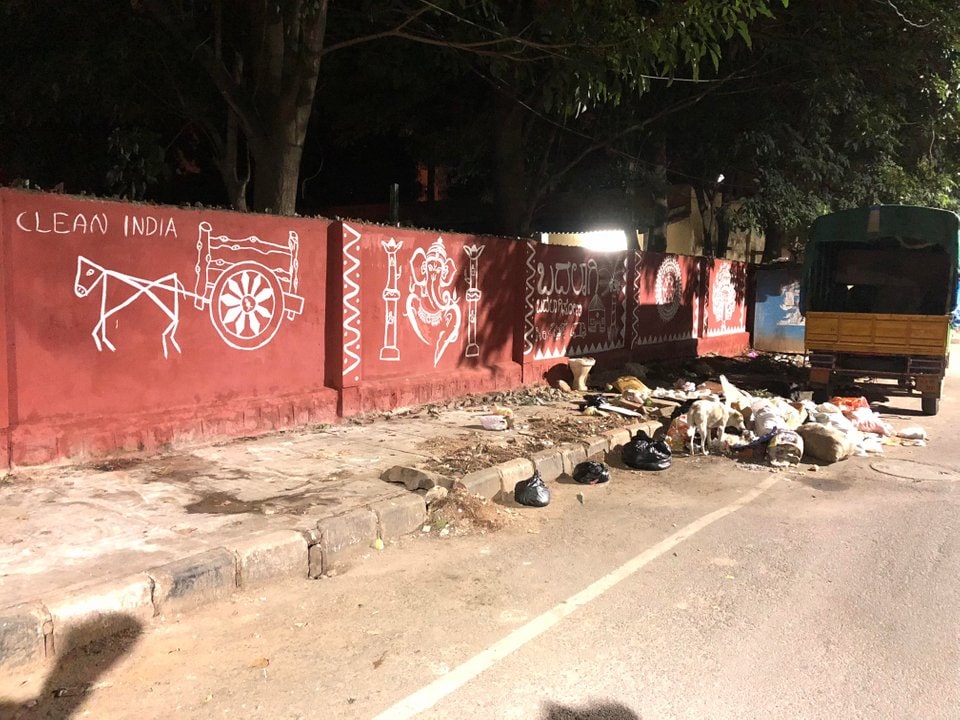 The photo was enough to trigger a conversation around the garbage disposal because apparently even 'decorating' a place doesn't stop people from littering it.
"I feel bad for these volunteers, they do spot fixing of many such unofficial garbage dumps, it remains clean for a month or so and then all it takes is ONE ********** TO DUMP HIS SHIT THERE AND EVERYONE IS BACK AT IT AGAIN," wrote one user.
"This is what happens when a bunch of volunteers clean up a place without the system not getting fixed. the garbage dump either moves elsewhere or comes back to the same place after a bit. or will get burned somewhere. There is x amount of garbage that is not being handled properly and no one wants to fix that. PS: I'm not blaming the activists. they just want their area to look pretty. I'm just saying that it doesn't help in the long run," wrote another user.
The discussion ranged from rare sightings of garbage bins on streets to difficulty in disposing of the waste.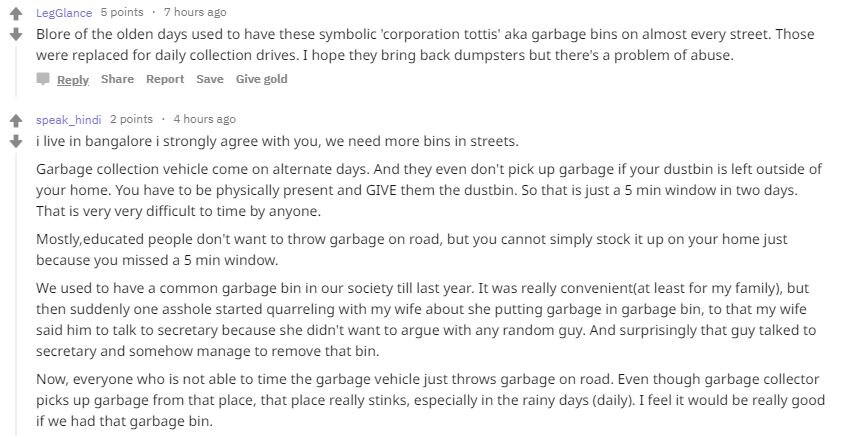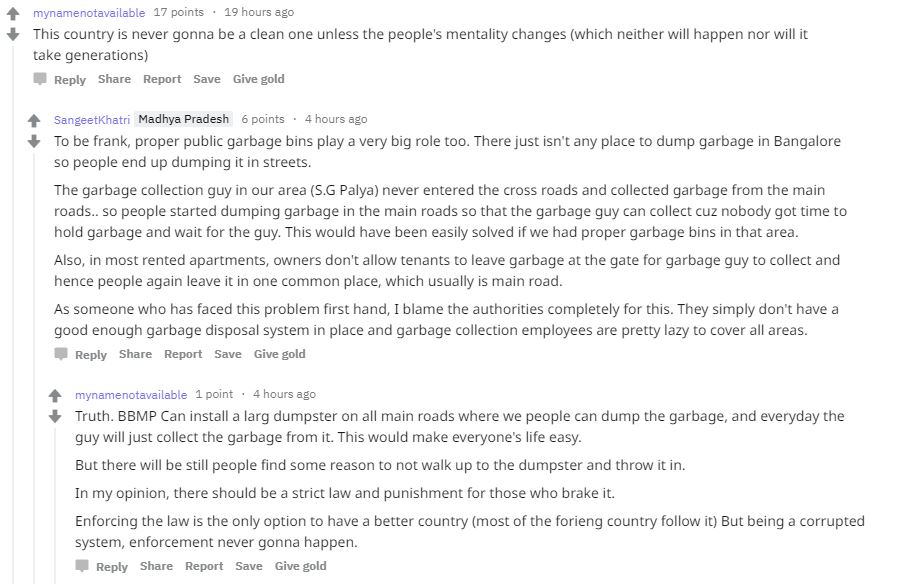 Redditor LegGlance had a different take on the viral photo.
"Most of the trash there is wrapped in disposal bags. These are everyday trash coming from residences and not random passers-by. Trash collection happens in two steps. Workers collect trash from homes and wait at designated areas a little beyond peak hours. Big trucks collect trash from these age drive to the designated disposal zones. I suspect the trucks did not arrive to collect the trash and there's really nothing the workers can do about it other than leaving the trash as shown in picture."
You can join the thread here.
Read full article