GET Stock

Quotes



Comedian Pikotaro Astonished By Viral Success Of Pen-Pineapple-Apple-Pen Song
Viral song.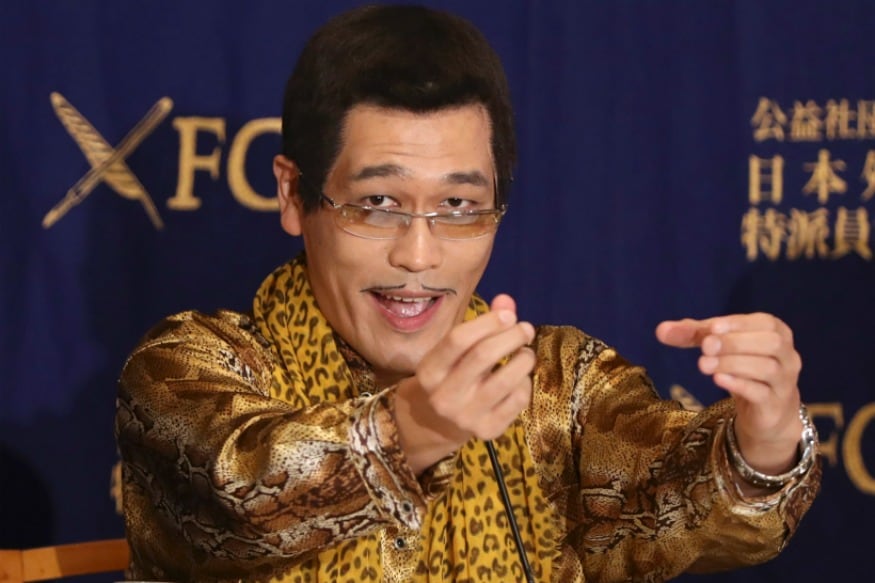 (Photo: AP)
The Japanese comedian behind the viral hit "PPAP" said Friday that he is astonished by the global success of his "pen-pineapple-apple-pen" song.
Pikotaro, as he is known, debuted a two-minute "long" version of the 45-second song and answered a wide range of questions at a Tokyo news conference in from the song's origin to whether the Japanese prime minister has called him.
Sort of. His responses had the audience of journalists and others laughing, but it was often hard to separate fact from fiction.
The song cost 100,000 yen ($1,000) to produce in a six-hour session in a rented studio, he said. He claimed he came up with the idea for the song at the house of his producer, Daimao Kosaka, which is actually his comedian stage name.
With the tune playing, he said he picked up a pen to begin writing, and thought about Kosaka, who comes from apple country. An open can of pineapples was sitting on the table, and "pen-pineapple-apple-pen" was born.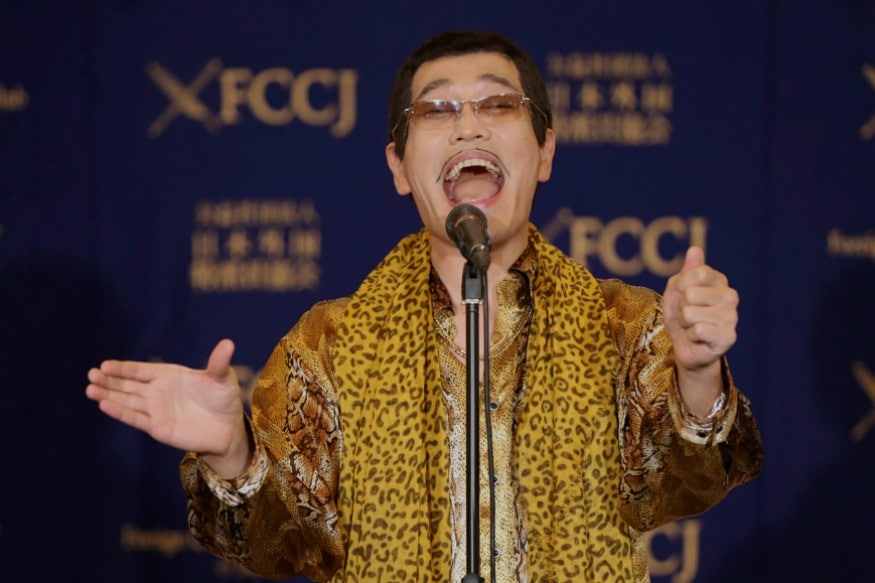 (Photo: AP)
Pikotaro, whose real name is Kazuhito Kosaka according to Japanese entertainment news media, was little known before PPAP took off in September. It has more than 65 million YouTube views and was the first Japanese song in the U.S. Billboard top 100 singles in 26 years.
In the song, he mimics stabbing an apple and a pineapple with a pen while singing simple English lyrics and dancing to a catchy beat.
As for whether Prime Minister Shinzo Abe has called him, he responded that he doesn't answer numbers he does not recognize on his phone, but would check his messages later to see.
Also Watch
Read full article