If you've been in sync with the World Cup, you may have spotted President Kolinda Grabar-Kitarović somewhere in the stadium, cheering for Croatia, every time her countrymen took to the field.
On Wednesday, Mario Mandzukic scored the winning goal deep in extra time as Croatia beat England 2-1 in a nail-biting World Cup semi-final in Moscow to set up a final date with France.
The Juventus forward netted in the 109th minute to complete a remarkable comeback from a shattered Croatian team and took the small nation of little more than four million people into the World Cup final for the first time in their short history.
Prez Grabar-Kitarovic took no time to celebrate the victory as she took to her Facebook page and wrote, "Ljudi moji, MOGUĆE JE!!!!!!
Bravo, VATRENI! Bravo, svim navijačima! HRVATSKA JE U FIIIIIINAAAAALUUUU!!!!! (Guys, IT'S POSSIBLE!!!!!! Congratulations VATRENI! Congratulations to all the fans! CROATIA IS IN THE FINAAAAAAAAAAAAALLLLSSSSSS!!!!!!!!)"
Grabar-Kitarovic, however, has been making news for her regular appearances at the World Cup and is giving football fans major goals.
When Croatia was crushing Russia's dream of winning the cup in the quarter-final, Grabar-Kitarovic was seen doing a little victory dance. In front of the Russian Prime Minister Dimitry Medvedev. Yep. Medvedev, however, wasn't amused.



Croatian President Kolinda Grabar-Kitarović dances in front of Russian Prime Minister Dmitri Medvedev during today's match. pic.twitter.com/aDgkmCbHVY


— Kyle Griffin (@kylegriffin1) July 7, 2018
Croatia went on to win the match in a 4-3 penalty shootout and the elated President congratulated her team in the dressing room.
Grabar-Kitarovic was elected as Croatia's fourth president in 2015 and she is also the first woman to ever hold the title of president for the eastern European country.
Her
Facebook page
is a world of its own, photos and videos of her donning Croatia's jersey and celebrating her team's every victory with equal enthusiam, has managed to gather everyone's attention.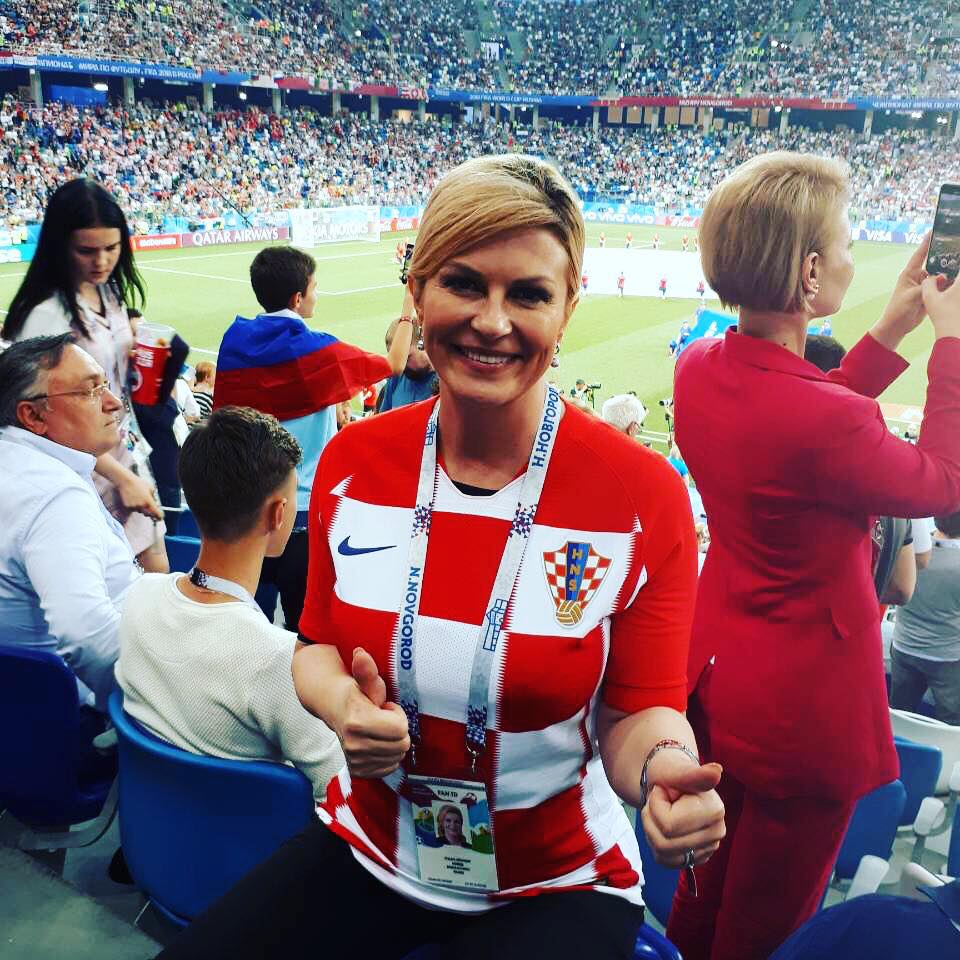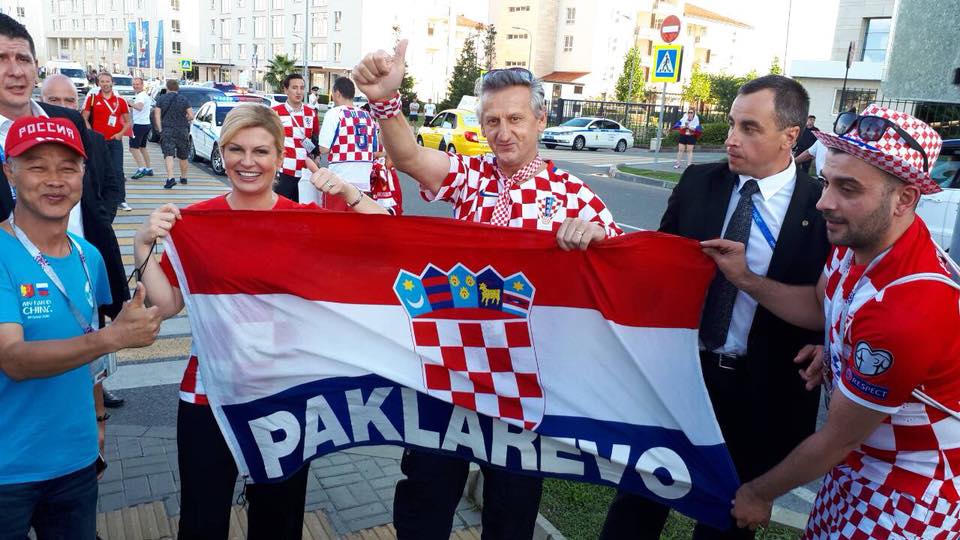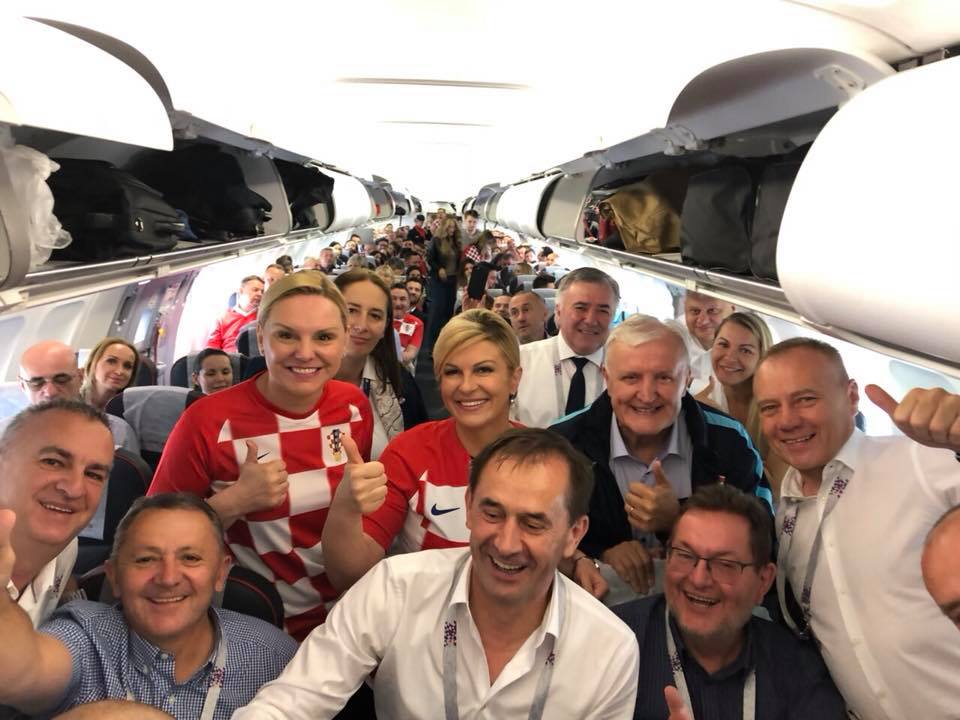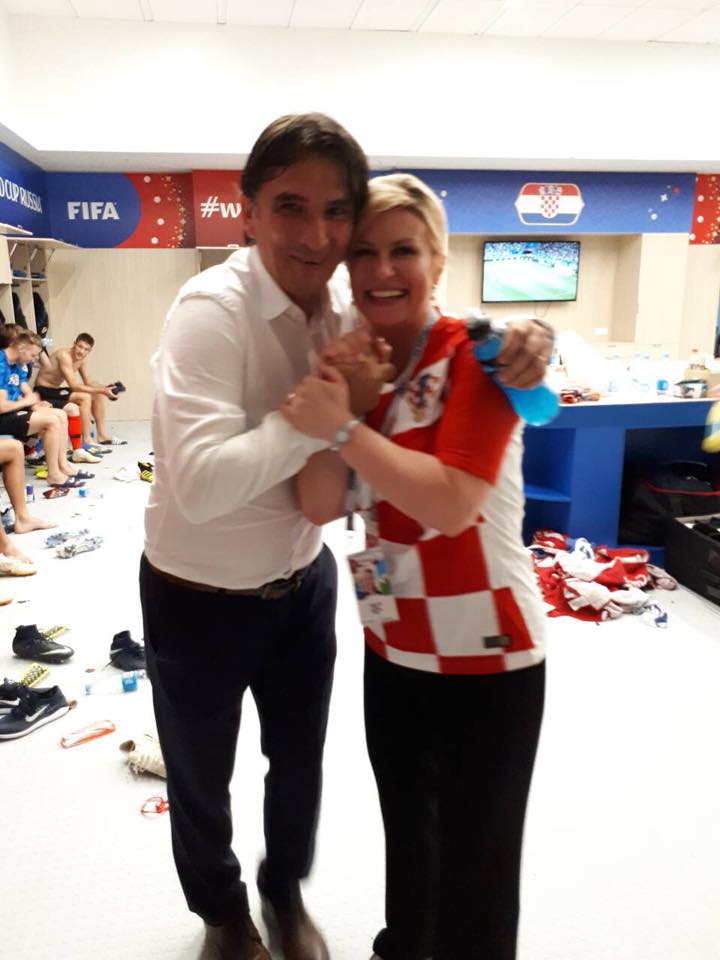 Image credits: Reuters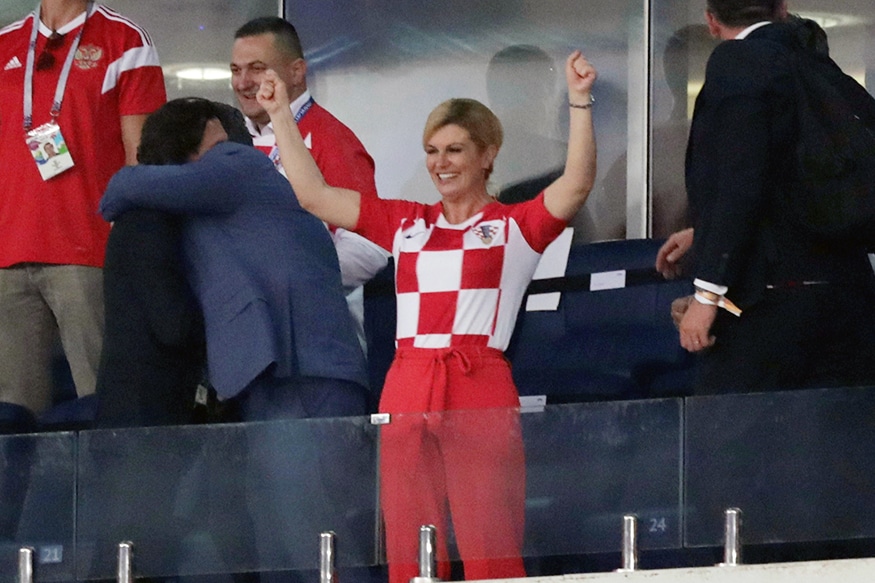 Image credits: Reuters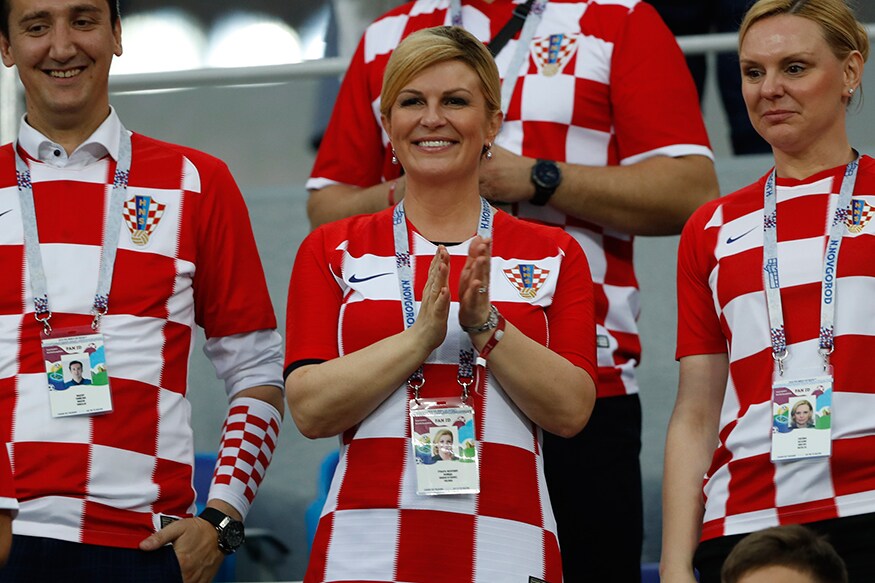 Image credits: AP

And the Internet is all praises.
"Incredible, if true! "She flew economy class to Russia&watched the match with fans till recognized&offered a seat in the VIP area.She was unhappy though, as she wasn't allowed to wear a team T-shirt in VIP area.Her identity?President of Croatia," wrote Anand Mahindra on his Twitter page.
Just got this Whatsapp post.  Incredible, if true!  "She flew economy class to Russia&watched the match with fans till recognized&offered a seat in the VIP area.She was unhappy though, as she wasn't allowed to wear a team T-shirt in VIP area.Her identity?President of Croatia!" pic.twitter.com/w6GVOmh2XA

— anand mahindra (@anandmahindra) July 8, 2018
Croatia president not in VIP seat
No t-shirt allowed in VIP
Goes to normal seat pic.twitter.com/ylaU1aMRXQ

— English Russia (@EnglishRussia1) July 6, 2018
This is so inspiring! #Croatia's president celebrates with players after they beat #Russia and secured a place in #WorldCup semifinals ...
pic.twitter.com/E4AaAyN0hL

— shaimaa khalil BBC (@Shaimaakhalil) July 7, 2018