Dance Moves or Yoga Lesson? 9 Times Bollywood Left us Very, Very Confused
Hello friends... Yoga karlo.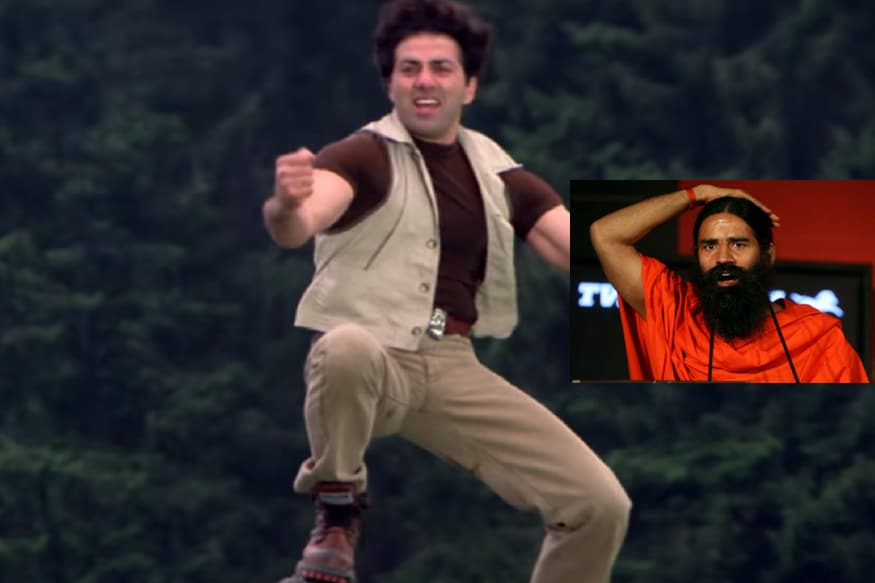 Image credits: Filmi Gaane / YouTube
Let's face it, you need to have some sort of dancing skills if you wish to make it big in Bollywood. Because you know, even our desi horror movies have dance sequences.
Remember when Saurabh Shukla in Luck By Chance unwittingly said, "Hollywood mein hero banna bahot asaan hota. Lekin Hindi film mein bahot mushkil. Hindi filmo ka hero na sirf acting karta hai, balki gaane gaata hai, dance karta hai, comedy karta hai, action karta hai! (It's easy to become an actor in Hollywood than Bollywood. Not only does a Hindi movie actor act, but he has to sing, dance, do comedy and even perform action!)"
He meant it.
Despite lacking the ability to shake a leg, some actors in the Hindi film industry have earned the reputation of being *good* dancers (think Jeetendra, Mithun Da, Dharam paji). They have graced the 70mm screens with straight-up bizarre dance numbers that could be archived as free yoga lessons on YouTube for generations to come.
Don't believe us? Here's a list of Bollywood songs that you could watch on International Yoga Day to learn some asanas, because why not?
#1 Jeetendra
"Kase Raho Mujhe Bahon Mein" (Mulzim, 1988)
It'd be criminal to not start the list with the Jumping Jack of Bollywood. Jeetendra was a PT teacher in the parallel world for all we know.
#2 Sunny Deol
"Yaara O Yaara Milna Hamara" (Jeet, 1996)
Sunny paaji ka dance dekh ke aadmi uthta nahi, uth jaata hai.
#3 Mithun Chakraborty
"Dance Dance Dance Dance Is Life" (Dance Dance,1987)
Mithun Da's pelvic thrusts can cure your digestive system problems. Here's proof.
#4 Fardeen Khan
"Har Dam Dam Bedam" (Prem Aggan, 1998)
It's really difficult to put into words what Fardeen Khan is doing here. It's a mystery-- try deciphering his dance moves.
#5 Sanjay Dutt
"Aakhir Tumhe Aana Hai" (Yalgaar, 1992)
Who better to learn some stretching exercise than Sanju baba?
#6 Bobby Deol
"Once You Fall In Love" (Bichhoo, 2000)
If Bobby can't cure your migraine with his head shake asana, we don't know what will.
#7 Sri Devi
"Main Teri Dushman, Dushman Tu Mera" (Nagina, 1986)
The dancing legend of Bollywood-- Sri Devi gave us a new dimension to dancing with her ultimate Nagin dance. She has single-handedly made the Indian dancing uncles the most active bunch during Indian weddings.
#8 Shah Rukh Khan - Preity Zinta
"Jiya Jale" (Dil se, 1998)
If regular yoga isn't your thing, here's SRK and Preity with handy lake yoga.
#9 Salman Khan
"Jeene Ke Hain Chaar Din" (Mujhse Shaadi Karogi, 2004)
After that rigorous yoga session, you would want to wipe off the sweat, right? Bhai has an ingenious solution.
Get the best of News18 delivered to your inbox - subscribe to News18 Daybreak. Follow News18.com on Twitter, Instagram, Facebook, Telegram, TikTok and on YouTube, and stay in the know with what's happening in the world around you – in real time.
Read full article