Municipal Corporations

9/10

TRS

8

INC

0

BJP

1

AIMIM

0

OTH

0
MUNICIPALITIES

115/120

TRS

97

INC

9

BJP

3

AIMIM

2

OTH

4
Refresh Data
Designer Sabyasachi is 'Tired' of 'Stick Thin' Models and is Now Obsessed with 'Boobs'. Wait, What?
Wow. Guess I'm never making it to the ramp.
(Photo: Official Instagram account of Sabyasachi Mukherjee)
Sabyasachi Mukherjee is known in India and abroad as one the most talented fashion designers. He is the darling of several actresses, who would swear by his traditional couture. Several studied articles in design and fashion magazines have praised his use of Indian tones and muted opulence to bring out the cultural flavour of clothing designers so wish to harness.
It's a wonder then why this man, who has devoted his life to making clothes for women (and men, but mostly women) chooses to diss them and objectify them at any chance he gets. Yes, to those who did not already know, the designer has a knack for the obvious - misogyny.
Recently, in an interview to Architectural Digest, Sabyasachi confessed to the interviewer that he is "obsessed" with "boobs". If it sounds crass, read the entire quote:
"In fashion, you have to reinvent yourself every three to five years. You need to be fresh. Right now, I've become tired of gaunt faces and stick-thin models. I'm obsessed by boobs!"
You can read that a second time if the first time did not hit home.
In an interview, ostensibly a peek into his fabulous, new Kolkata home which he has curated with his signature skill, Sabyasachi pretty much declared what models should look like now. Or at least the ones who want to model for him.
Before the usual suspects jump the gun and start wagging their fingers at the writer, accusing her sensationalism and angry 'feminazi' rhetoric, here's the problem with what Sabyasachi said:
When a premiere fashion designer announces 'desirable' body types that women need to adhere to, it becomes the norm. It sets the tone for what a woman 'should' look like, which women are 'attractive' and which ones aren't.
Sabyasachi says he is 'tired' of gaunt faces and 'stick-thin models'. It's confusing what he means by 'stick-thin' models - the ones he now disapproves of.
Is this a 'stick-thin' model?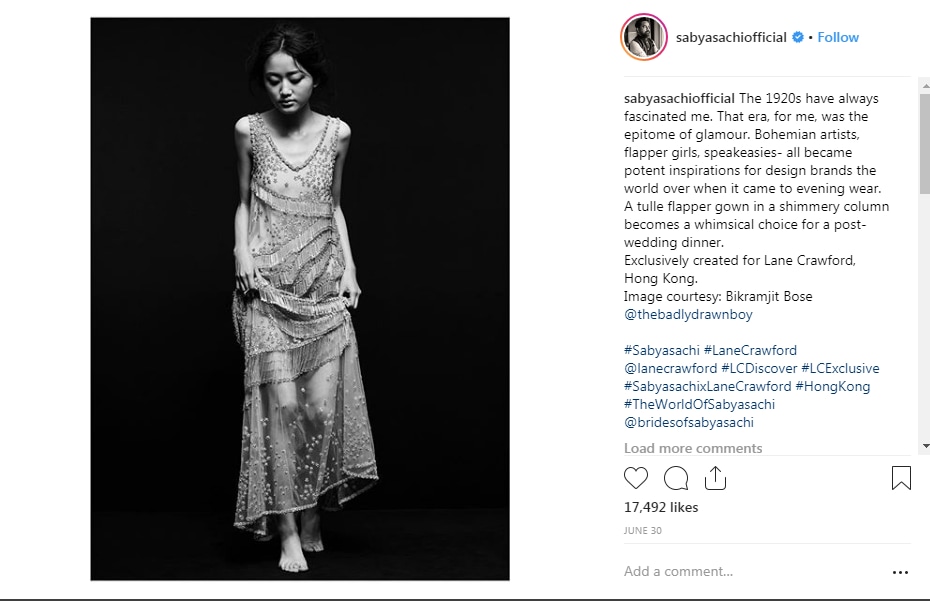 Or, is this a 'gaunt face'?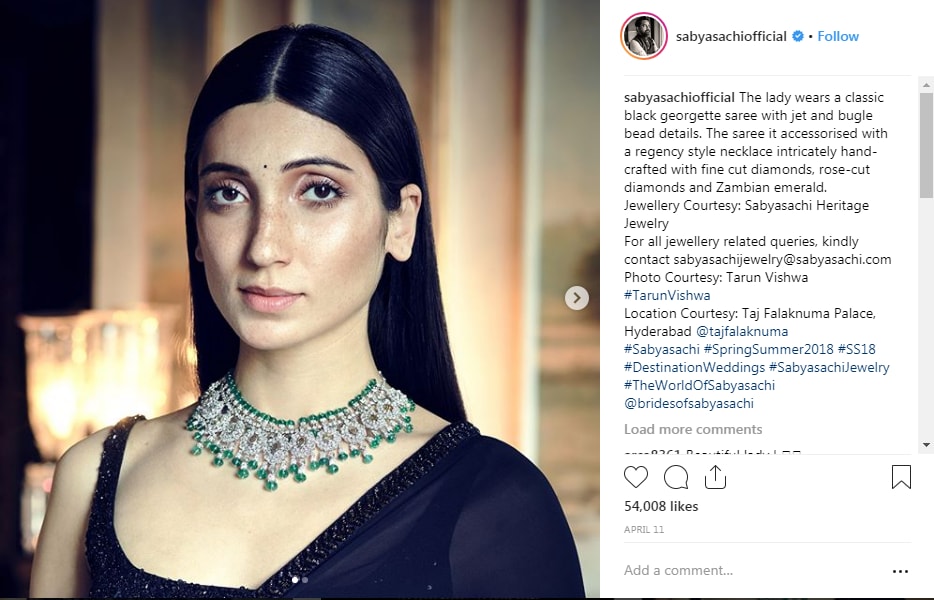 These are photos of models on Sabyasachi's Instagram account. A quick look will reveal similar women, all looking exquisite and wonderful, but no one particularly, well, fat. So it seems while the designer is cool to use 'stick thin' models for shoots, he is quick to denounce them.
Was this an attempt at encouraging body positivity by thin shaming models? What about thin women and the constantly changing beauty standards that govern women's bodies irrespective of their shape?
And what's with Sabyasachi's 'obsession with boobs'?
Even though the designer is well within his rights to have a favourite women's body part, his declaration of obsession with boobs is problematic as it again dictates what is attractive and what is not.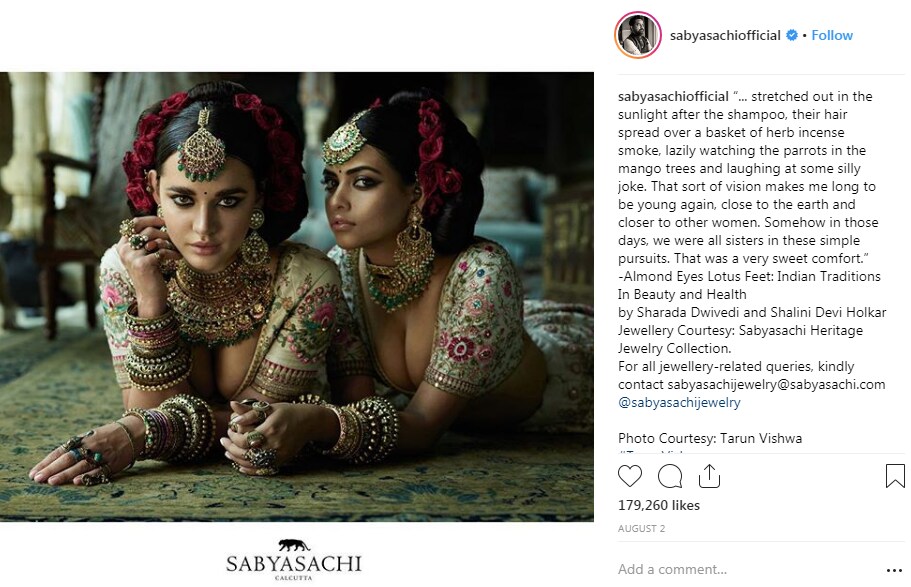 This type of objectification ("I'm an ass man", "That rack is blinding me") goes a long way in dehumanising women as body parts - mere objects of beauty or sex. And it's weird coming from an apparently 'woke' and trending fashion designer.
According to data by the International Society of Aesthetic Plastic Surgery (ISAPS), 51,000 cases of breast augmentation through plastic surgery were recorded in India in 2010. 44,660 underwent breast lifts in the same year. The combined earnings in 2010 through such surgeries was Rs 600 crore to Rs 700 crore.
While women everywhere are speaking up against oppressive body and beauty standards propagated by the fashion industry, Sabyasachi's comments come as a disappointment but not really as a surprise.
This is the same Sabyasachi who had earlier in the year 'shamed' women (literally, he said 'shame on you') at a Harvard India Conference, who did not know how to wear a sari. He had urged young Indian women should 'buck-up', 'stand up for their culture' and 'learn to wear a sari'.
So let's see who according to the designer, is the perfect woman/model:
She has to be dusky.

She has to be busty.

She has to not be 'stick thin' (though it is unclear what the upper limit for fat is here)

She has to have a full face. Because who needs waif-like models, after propagating skinny models for years?
Guess I'm never making it to the ramp.
Also, they're called breasts. Maybe the designer should look the word up. We would be happy to send him a tinsel-wrapped copy of 'Appropriate Ways to Reference Womens' Bodies So as Not to Mislead Impressionable Women'.
Get the best of News18 delivered to your inbox - subscribe to News18 Daybreak. Follow News18.com on Twitter, Instagram, Facebook, Telegram, TikTok and on YouTube, and stay in the know with what's happening in the world around you – in real time.
Read full article