Dhinchak Pooja's 'Swag Wali Topi' Is So Bad It Will Ring In Your Ears Forever
The video has a perfect mix of ingredients that is required to produce a flop track.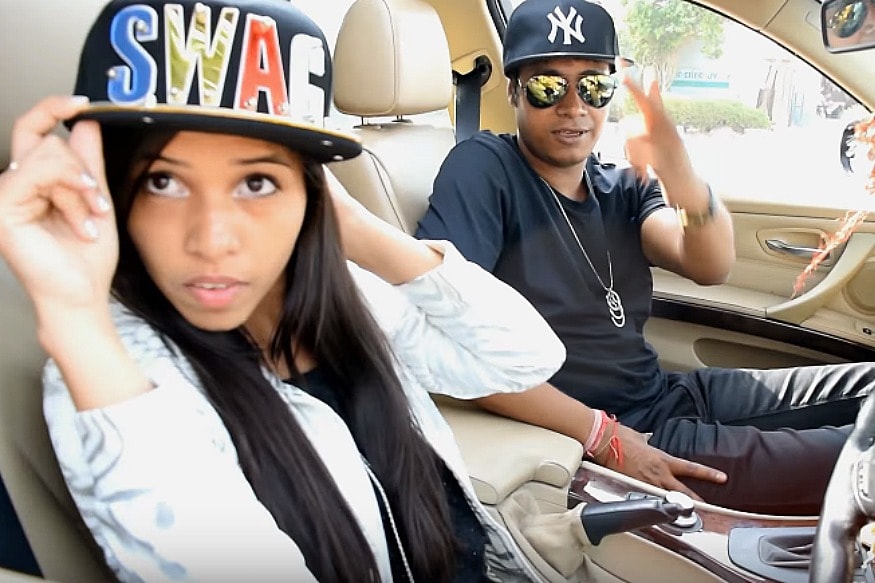 (Photo : Video grab)
If you think Pakistan's Taher 'Angel' Shah or India's Jacintha Morris is internet's latest and most annoying musical sensation, you need to update your list of most exasperatingly viral videos.
A girl by the name 'Dhinchak Pooja' has taken cringe-pop to a whole new level with her first single Swag wali topi that was released on YouTube on June 15. The video has gone viral and is being shared on every social media platform, including Facebook and Twitter. It has garnered over 121,406 views in just a month.
No, the video does not have anything for which it should be appreciated and shared. In fact people are sharing it so that no one ever dares to come up with something like this again!
The 2 minute 23 second clip is so awfully bad that it sets an ultimate example of how not to sing, dance and produce a video. And certainly how not to flaunt that 'swag wali topi' when you aren't really clear what swag is!
Even the lyrics are all over the place.
After repeating the words swag wali topi infinite times, the girl goes on to say that everyone wants to copy that cap she is wearing in the video that has the word swag written on it.
The music video doesn't have any respect for beat or music and has all the necessary ingredients for a flop track. Some, like Bollywood actress Richa Chadha, were irritated .
IF THIS IS DELIBERATE,ITS GENIUS! https://t.co/uPufkHFUYp

— RichaChadha (@RichaChadha_) July 11, 2016
Here's what other social media users had to say about the viral video :
So my sister just asked me to listen "Swag wali topi meri swag wali topi" n I survived somehow. Ps:listen at your own risk.

— Maryam (@iMissVirtuoso) July 13, 2016
Swag overdose! 😐What are the kids smoking these days? https://t.co/wZrejBEFIS #SwagWaliTopi pic.twitter.com/5cl0PZHP6U

— Royden Gomes (@EkOldMonk) July 12, 2016
Okay. I'm late, but..... WHAT is this #SwagWaliTopi? I feel like my ears are bleeding.

— Richaa Vaidya (@WohFilmyLadki) July 12, 2016
@SahilBulla lololololol....you also heard that song by the "Rap Goddess:Dhinchak Pooja"? :3 "Swag wali bakchodi,bhaiya swag wali bakchodi."

— Vishu Sharma (@ItsYourBoyVishu) July 12, 2016
@Winkerbell_ Kya hai ye?

— Aaradhya. (@Qwqflo) July 14, 2016
Guess what? After all the trolls, singer Pooja came back with yet another video Swag Wali Topi Goes Viral which she posted on YouTube on July 13. And this 45-second clip sends out just one message loud and clear... Haters gonna hate but she sure has more in store.
Try telling her that nobody wants to watch her anymore!
Check out the video here:
Get the best of News18 delivered to your inbox - subscribe to News18 Daybreak. Follow News18.com on Twitter, Instagram, Facebook, Telegram, TikTok and on YouTube, and stay in the know with what's happening in the world around you – in real time.
Read full article