Did Karan Johar Get a Little Too Inspired by the Orgasm Scene from 'The Ugly Truth'?
Karan Johar's lust story has reached a 'climax'.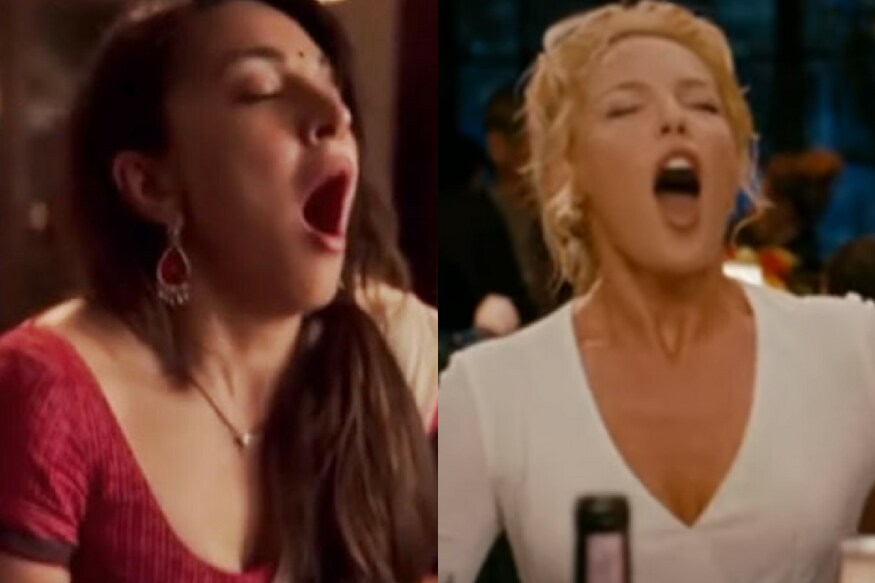 Image credits: Netflix | Relativity Media / Lakeshore Entertainment
Lust Stories, an anthology of four short films, directed by ace filmmakers Anurag Kashyap, Zoya Akhtar, Dibakar Banerjee, and Karan Johar, premiered on Netflix on 15 June.
The shorts which explored the idea of lust from a woman's point of view opened to rave reviews.
But the short that really got everyone talking was Karan Johar's segment-- where a woman (Kiara Advani) orgasms while Kabhi Khushi Kabhie Gham title track in Lata didi's voice plays in the background.
While Kiara was applauded for carrying a sensual scene with such comic timing, Johar was praised for his self-deprecating humor.
So far so good? Apparently not.
All hell broke loose when Mangeshkar family member chanced upon the "controversial" sequence from Lust Stories. Outraged over the usage of bhajan-like song in a sexual context, the angry family member lashed out at Johar and wondered why the director chose legendary Lata Mangeshkar's voice in such an "embarrassing situation".
"Why? Why did Karan Johar use Lata Didi's immortal song in such an embarrassing situation? I still remember how ecstatic Karan was when Didi had recorded the song for Kabhi Khushi Kabhie Gham. He said it was a dream come true. Why turn the dream song into a nightmare now?"
If this wasn't enough, people of the Internet are now saying that Karan Johar got a little too inspired while shooting his short.
How? A vibrator sequence "Dinner with corporate" from The Ugly Truth-- a 2009 rom-com featuring Katherine Heigl and Gerard Butler-- bears a striking similarity to Johar's desi attempt.
Here's Johar's sequence:
Did Johar really think we wouldn't notice this similarity?
Get the best of News18 delivered to your inbox - subscribe to News18 Daybreak. Follow News18.com on Twitter, Instagram, Facebook, Telegram, TikTok and on YouTube, and stay in the know with what's happening in the world around you – in real time.
Read full article