Did Rahul Gandhi's Jaadu ki Jhappi in Parliament Just Beat Modi's Famous Bear Hug?
The 'Hugger' becomes the 'Hugged'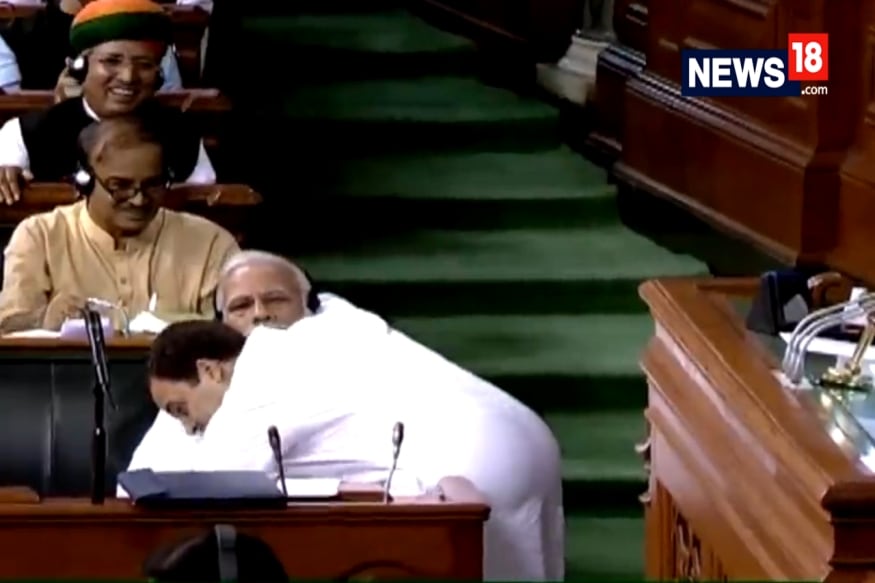 The 'Hugger' becomes the 'Hugged'
Prime Minister Narendra Modi is known across the world for his 'bear hug'. On several occasions, the PM has surprised world leaders, politicians and diplomats with his strong embrace.
In fact, Modi's hugging spree did not escape international media attention.
In 2015, Modi was declared a 'hugger' by the Wall Street Journal after his spree of hugging American delegates such as the then President Barack Obama and Facebook founder Mark Zuckerberg.
In fact, pictures of Modi hugging all the world leaders and foreign representaives are now part and parcel of all his foreign visits.
Here is Modi hugging a wriggling Obama in 2015: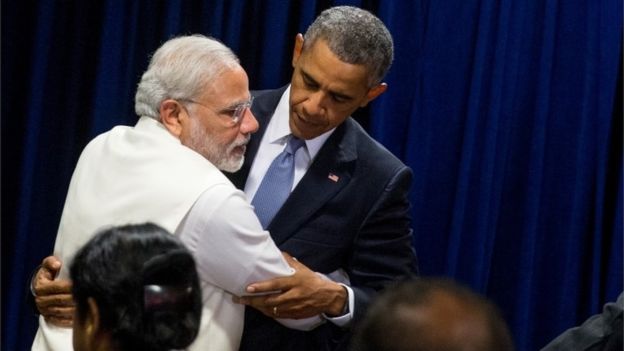 This is him hugging current POTUS Donald Trump: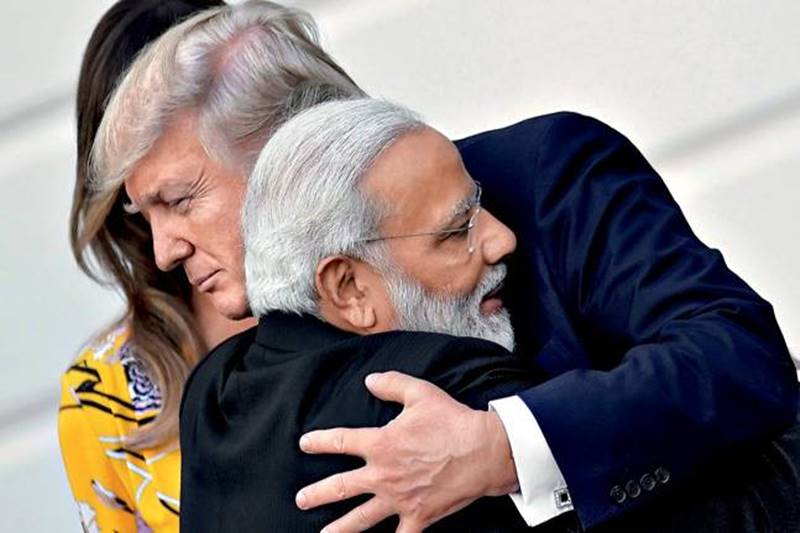 Images of the hug-loving PM have been a constant source of amusement to netizens. Like this one of the Modi-Macron moment:
Emmanuel Macron breaking the fourth wall as he hugs Narendra Modi in the first episode of "Maison des Cartes". pic.twitter.com/MBJEm2WEgy

— Simon Jessey (@scjessey) March 12, 2018
But it seems the Modi-bear-hug has finally met its match back home on Friday with Rahul Gandhi's jaadu ki jhappi in Parliament.
Finishing a fierce speech against the BJP government during the Friday's no-confidence motion in Parliament, in which the Congress President levelled several allegations against the party as well as the PM, Rahul Gandi crossed the floor of the house and to where the PM was sitting and swooped in for a surprise hug. Modi, for once, seemed caught off guard.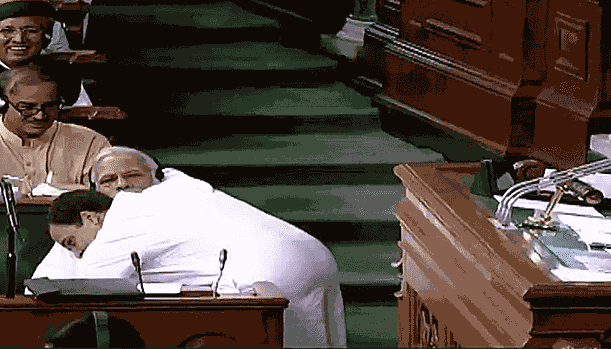 Right after the Gandhi scion accused the party of indulging in jumla strikes, corruption and being incapable of defending the country's women, Gandhi surprised all with a sudden hug. Not one to stay fazed for long, Modi quickly regained composure and called Gandhi back to shake his hand. While speculation is rife regarding the nature and meaning of this hug, social media seemed to be loving Gandhi's new found swag.
Rahul Gandhi's Priya Varrier moment after 'The Hug' #ModiTrustVote pic.twitter.com/2Nvw7oXXHa

— Vipin Vijayan (@Vipin_Vijayan_) July 20, 2018
Read full article
Countdown To
Elections Results
To Assembly Elections 2018 Results