Did You Know Hazel Keech, Yuvraj Singh's Wife, Played a Role in the Harry Potter Series?
Surprise potterheads!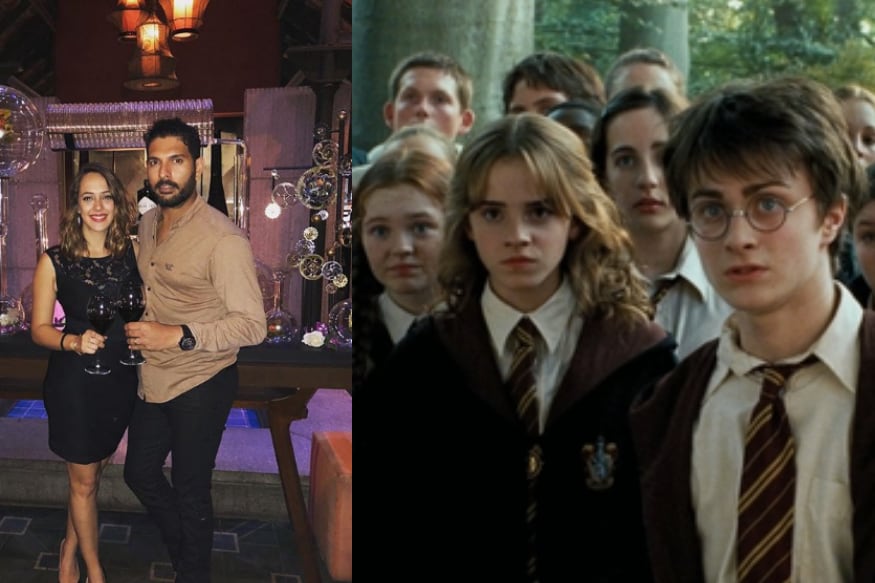 Surprise potterheads!
The Potterhead community prides itself on knowing almost every character that existed in the movies, or in the book.
It perhaps comes as a surprise then, when Hazel Keech, who is married to Indian cricketer Yuvraj Singh, revealed in an interview that she had appeared in the Harry Potter movie series, based on the best-selling book by J.K Rowling.
Keech, who made her Bollywood debut in 2011 starring in Salman Khan's Bodyguard, revealed in the chat show Miss Field hosted by Gaurav Kapur and Shibani Dandekar how she had, as a child actor, worked as an extra in the Harry Potter series.
In the chat show, she opened up about a lot of things - including her story of falling in love with Yuvraj Singh, to her career and the experience of the journey after marriage. Explaining how before she had worked in Bodyguard, she had played the role of a Hogwarts student in three movies - Harry Potter and the Philosopher's Stone(2001), Harry Potter and the Chamber of Secrets(2002) and Harry Potter and the Prisoner of Azkaban(2004).
Keech highlighted the professionalism that existed in the west when it came to making films.
"It was so amazing. They are so professional in the west. And it's like they take details so seriously. They have teachers and tutors because kids under 16 have to do their lessons and bring in their homework," she revealed on the show.
She also mentioned how for each child, they would have a Polaroid to make sure that their hair and makeup were exactly the same. Even the capes that they wore that had inner pockets for wand and broom.
Hazel explains how working in these movies was a great experience for her, as she got to learn a lot which helped her later in life.
You can watch the entire interview below:
Get the best of News18 delivered to your inbox - subscribe to News18 Daybreak. Follow News18.com on Twitter, Instagram, Facebook, Telegram, TikTok and on YouTube, and stay in the know with what's happening in the world around you – in real time.
Read full article