Did You Know Kishore Kumar's 'Ek Chatur Naar' From 'Padosan' Was Inspired By This Song?
Bless you, Internet.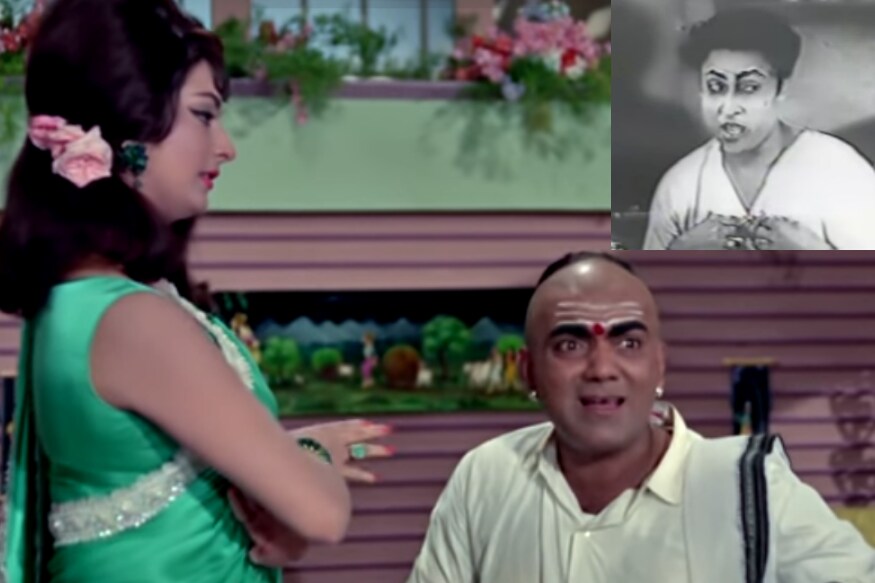 Image credits: Rajshri / YouTube
Everyone likes a bit of trivia to liven up their day. For instance, did you know Tom Cruise was considered to play the role of Raj in 1995 blockbuster hit Dilwale Dulhania Le Jayenge?
Long before the World Wide Web existed, Indian musicians had the liberty to simply get "inspired" by popular tunes floating around public space without the fear of being called out on social media.
But for Kishore Kumar, who sang the catchy number "Ek Chatur Naar" in cult-classic Padosan(1968), the inspiration came from his own home.
Yep, the hit 1968 number was not originally sung by Kishore Kumar and Manna Dey. The song got its first voice from Kishore's elder brother Ashok Kumar in 1941 flick Jhoola, also a classic in its time.
The suggestion to rehash the song in Padosan came from the younger brother, Kishore, who also played the pivotal role of Sunil Dutt's mentor in the movie.
Sharing this bit of trivia, Twitter user @mahendra3 attached a clip of Ashok Kumar's original song which has now gone viral on the microblogging site.
*Did you know that the song Ek Chatur Naar from Padosan was inspired by this original Ashok Kumar song from the 1941 film Jhoola. Rare clip.. Have a look..* pic.twitter.com/XDNN37kzRE

— MAHENDRA JAIN (@mahendra3) November 28, 2018
Those who weren't aware of this, were naturally intrigued.
That's a very original piece of information! Thank you!!

— 🇮🇳Karthik (@OKarthik82) November 29, 2018
Wow !!! I wasn't aware of this.Thank you for sharing..

— 🇮🇳 Prabhat Yadav 🇮🇳 (@prabhatkumar76) November 29, 2018
Me.Mahendra thank you for sharing this.

— Dicktraitor (@dicktraitor69) November 28, 2018
Never knew this before, thanks. And Ashok Kumar is awesome

— 🇮🇳Bharatiyan🇮🇳 (@hariaiyer) November 28, 2018
Wow thank you for sharing this ..

— talksovercoffee (@talksovercofee) November 28, 2018
The song in Padosan was picturised around Saira Banu, Mehmood, Sunil Dutt, and Kishore Kumar.
Get the best of News18 delivered to your inbox - subscribe to News18 Daybreak. Follow News18.com on Twitter, Instagram, Facebook, Telegram, TikTok and on YouTube, and stay in the know with what's happening in the world around you – in real time.
Read full article