Doctor Writes A Heart-Warming Post After Daughter Donates Liver To Her Father
A powerful post of daughter saving her father's life by donating her liver is going viral on Facebook.
Photo credits: Dr Rachit Bhushan Shrivastva / Facebook
A Twitter user that goes by the handle @jomnysun once tweeted, "look. life is bad. evryones sad. we're all gona die. but i alredy bought this inflatable boumcy castle so r u gona take ur shoes off or wat"
If you think about it, life's actually very sad and one of our few escapes from this bad world is to go online and read jokes to lighten things up. However, the Internet is also plagued with trolls and abusive accounts that when you come across that rare positive story on your timeline, it leaves a broad smile on your face.
A brave daughter gave a true meaning to
daddy's angel
as she went a mile ahead to ensure her father's safety and long life. Pooja Bijarnia, stood by her father as he got his liver transplanted.
Dr Rachit Bhushan Shrivastava, a Facebook user, shared the father-daughter photograph in a post that has now gone insanely viral on the platform.
Bhushan wrote, "#BRAVEDAUGHTER:There are some REAL LIFE HEROES who don't believe in words like LUCK,FEAR and IMPOSSIBLE.When people say that DAUGHTERS are useless she is an answer to them.A girl whom I don't know personally but then for me,she is a HERO who underwent LIVER TRANSPLANT and saved life of her father.Proud of you girl and there is so much to learn from people like her.God bless you Pooja Bijarnia"
The post uploaded on November 5 has garnered over 10k likes and Internet has lauded the daughter for her ultimate display of bravery and love.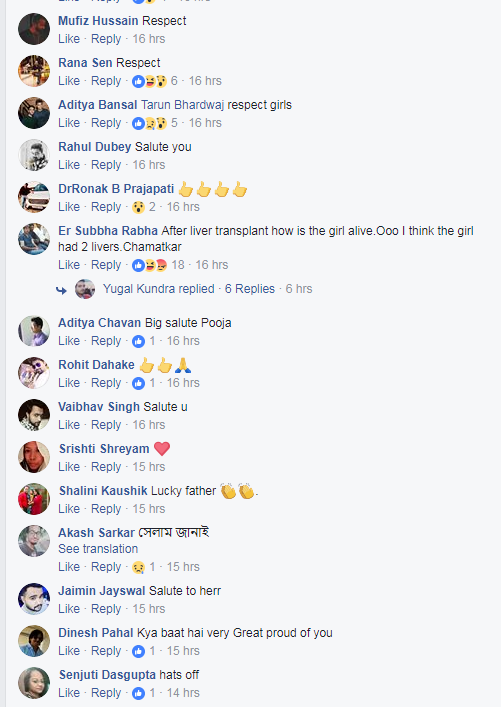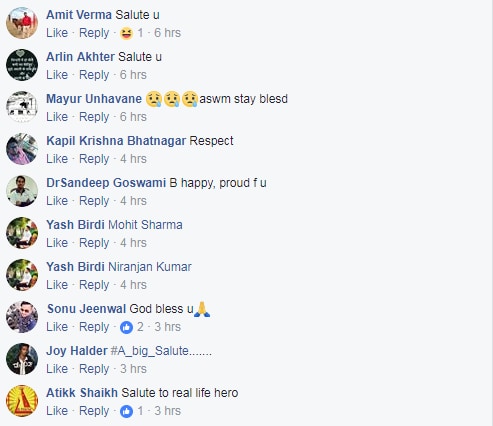 The doctor later thanked netizens for sharing his post generously and wrote, "Thanku for the love and support you all have shown for this little hero,who now is an inspiration for so many.I just hope that after going through this post,more people will come up and contribute towards organ donation voluntarily.Every life saved is like a battle won."
Read full article
Countdown To
Elections Results
To Assembly Elections 2018 Results