Trump Slams 'Media Coverage' by Saturday Night Live, Gets Schooled by Chrissy Teigen and Twitter
Chrissy Teigen is famous for her humour and sheer chutzpah as well as being an unassailable critic of the Trump administration.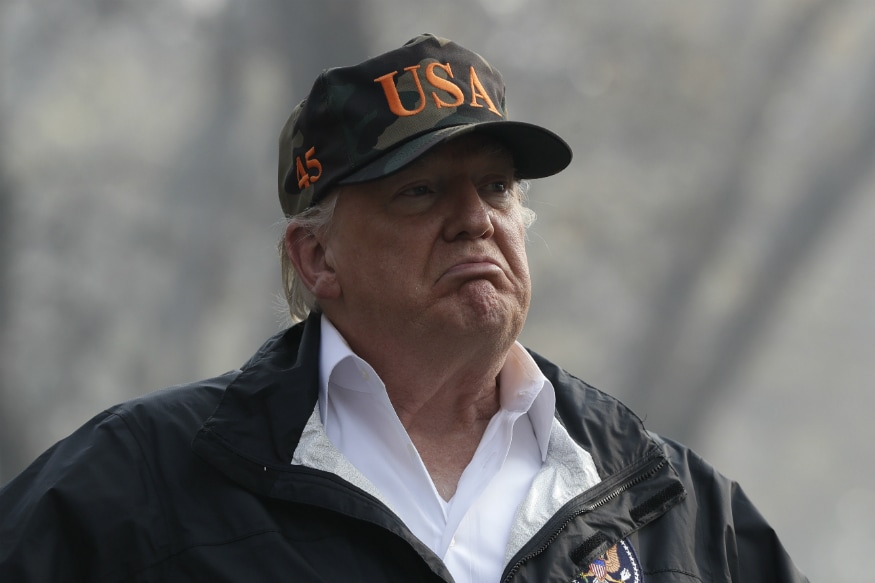 File photo of US President Donald Trump (AP Photo/Evan Vucci)
Even as another year at the media circus that is the Trump White House draws to a close, the 45th President of the United States is determined to go out swinging, or whinging if you prefer.
Even as special prosecutor and former director of the FBI Robert Mueller closes in on all the alleged shady dealings done by the Donald's election campaign managers, with the investigation speculated to eventually lead to skeletons tumbling out of the Trump family closet, POTUS 45 is declaring his innocence to all and sundry and alleging that there's an orchestrated campaign against him.
"It's like Robert Mueller doesn't exist." #SNL pic.twitter.com/rnWD7m5XWI

— Saturday Night Live - SNL (@nbcsnl) December 16, 2018
The latest outlet for Trump's fury is the latest episode of long-running satire show Saturday Night Live, which has been lauded for its constant, fearless mocking of the American commander-in-chief. Apart from asserting that the cult variety show is a 'Democrat spin machine', he also slammed the coverage of 'biased' media groups like NBC, and questioned the legality.
A REAL scandal is the one sided coverage, hour by hour, of networks like NBC & Democrat spin machines like Saturday Night Live. It is all nothing less than unfair news coverage and Dem commercials. Should be tested in courts, can't be legal? Only defame & belittle! Collusion?

— Donald J. Trump (@realDonaldTrump) December 16, 2018
Among the onslaught of responses this tweet got was a short and tart response from former supermodel and cookbook author Chrissy Teigen, who is famous for her humour and sheer chutzpah as well as being an unassailable critic of the Trump administration. Not one to mince words, Teigen simply responded to Trump's tirade with three little words, "ok, career criminal", her response garnering over 26,000 'loves' in less than a day.
ok, career criminal pic.twitter.com/ajdOboXlVW

— christine teigen (@chrissyteigen) December 16, 2018
Keen to join in the fun other Twitter users soon chimed in, most of them amused as well as bemused with Trump referring to a skit comedy show as "media coverage". The final SNL show of the year featured Matt Damon as its host, Alec Baldwin returning in his Trump avatar, Ben Stiller as recently convicted attorney (also former Trump fixer) Michael Cohen, and Robert De Niro playing Mueller.
Silly boy doesn't realize SNL is not news coverage. Doh.

— Anne Wheaton (@AnneWheaton) December 16, 2018
I think that he thinks that anything that appears on TV is news

— werewolf bar mitzvah (@gkanzip) December 16, 2018
"Your Honor, I rise today to whine about Alec Baldwin's impersonation...."Yeah, that seems like something a court should hear.

— Eric (@WaldoWilbur) December 16, 2018
Did he reference SNL as "news coverage" .....uhh....

— Kendall (@kmykela) December 16, 2018
Since when is SNL a news network? 😂 SNL CaNt Be LeGal! ColLuSiOn 😂😂😂

— Meg (@Meganzoor) December 16, 2018
Get the best of News18 delivered to your inbox - subscribe to News18 Daybreak. Follow News18.com on Twitter, Instagram, Facebook, Telegram, TikTok and on YouTube, and stay in the know with what's happening in the world around you – in real time.
Read full article