GET Stock

Quotes



Donald Trump Wins, Elected US President; Here's How Twitterati Reacted
Historic!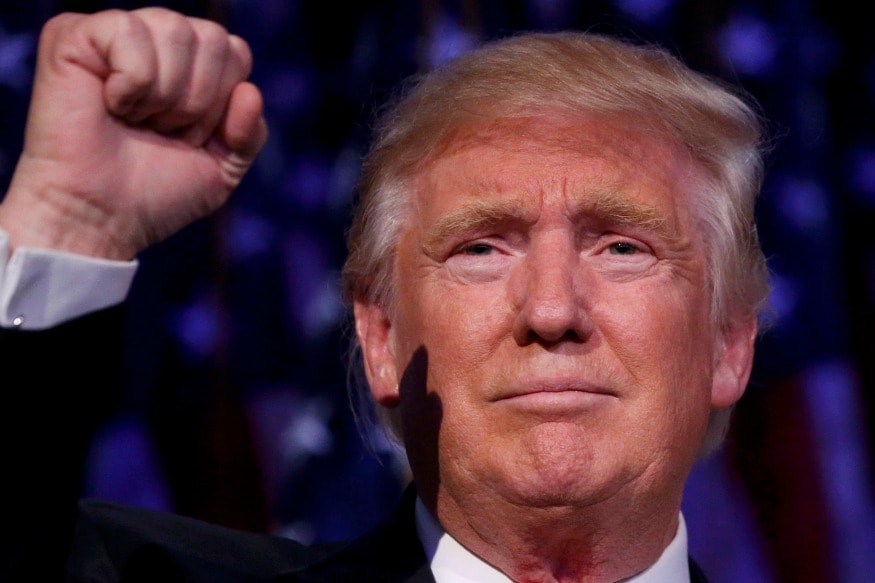 Historic!
Donald Trump's successful campaign for the White House broke every tradition and upended the political establishment with the same bluster, hyperbole and media mastery that made him one of the world's best-known businessmen.
The Republican nominee won Wednesday after capturing Wisconsin's 10 electoral votes, putting him over the 270 threshold. He upset Democrat Hillary Clinton, who would have become the first woman to serve in the Oval Office.
Trump upended years of political convention on his way to the White House, leveling harshly personal insults on his rivals, deeming Mexican immigrants rapists and murderers, and vowing to temporarily suspend Muslim immigration to the U.S. He never released his tax returns, breaking with decades of campaign tradition, and eschewed the kind of robust data and field efforts that helped Obama win two terms in the White House, relying instead on his large, free-wheeling rallies to energize supporters. His campaign was frequently in chaos, and he cycled through three campaign managers this year.
But after all this, the result says it all.
While Trump fans rejoiced, others seemed extremely disappointed and heartbroken at the results.
I'm so proud of Trump! He worked so hard 4 this win 2 make our country great again! He truly has been blessed by God! He WILL bring USA back

— LauraD:) (@TrumpCRAZEY) November 9, 2016
Singing the battle cry for freedom !! Well done chaps. TRUMP TRUMP TRUMP.

— AmIWrong (@geetsahani) November 9, 2016
TRUMP WINS!! TRUMP WINS!! TRUMP WINS!! RT RT RT!! IT WAS US WHO DID IT, PA! IT WAS US!! IT WAS US!! #makeamericagreatagain

— Matthew Kinter (@kinter_matthew) November 9, 2016
Trump has won, praise to the Most High!!! it's unfortunate this had to happen, but hopefully this sparks the change that is needed. #reform

— Darryl Omar (@DMV_DO) November 9, 2016
wtf people are shooting fireworks because Trump won?! LOL 😂 Not really a cause for celebration.

— Alvin (@alvinhuynh2) November 9, 2016
Everyone in my local train station is talking about #Trump's win and how stupid Americans are. Everyone.#Election

— Laura (@_Lauraemm) November 9, 2016
Trump won. this is it...

i'll just watch osomatsu-san tomorrow the whole day and forget the world exists.

— #KaraFapsForYou2k16 (@onagiriis) November 9, 2016
The fact of hearing Trump supporters be so boastful & himself saying "I told you so" is really what hurts me. Respect to be respected.

— Pamela Castro (@pamiic28) November 9, 2016
If Trump can do it, O'Leary can do it for Ireland. Maybe we need a business man, not teachers or solicitors helping to run the country.

— pixelscribe8 (@pixelscribe8) November 9, 2016
If you voted for Trump, I actually want to know why. What could have possibly persuaded you to want to put that man to lead our country?

— samia noor (@tbhsamia) November 9, 2016
I woke up in a nightmare..cannot believe that #trump will lead the most powerful country on earth. This is a nightmare for every #USA alias

— Sebastian A Seling (@AlinSebi05) November 9, 2016
Oh shit trump won

— XIBSMA.vip 🌐 (@probablysema) November 9, 2016
Trump rose to political fame after questioning whether President Barack Obama was born in the United States. He will now follow Obama into the White House.
With input from Agencies.
Also Watch
Read full article