Don't Rape a Woman, Her Father Will Feel Bad: This is What a Billboard in India Tells Us
A poster stating how when you rape a woman, you end up raping more people has surfaced. And it's all kinds of wrong.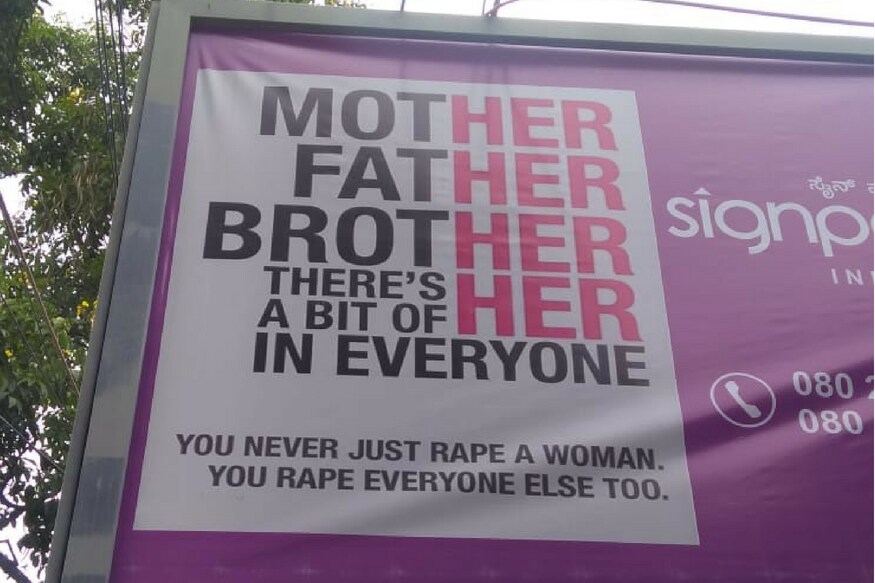 A poster stating how when you rape a woman, you end up raping more people has surfaced. And it's all kinds of wrong.
How long will it take for the world to realise that women do not need to be someone's wife, daughter, sister, yada yada yada to be treated as a human? Or perhaps, not be raped?
Clearly, not anytime soon.
A 'Home Advertising Company' called Signpost India that works closely with civic bodies and comes up with apparently creative billboards to change the 'landscape of the city' came up with an idea on how to make the country safe for women. Now their heart may have been in the right place, but this is what their billboard read: "You never just rape a woman, you rape everyone else too."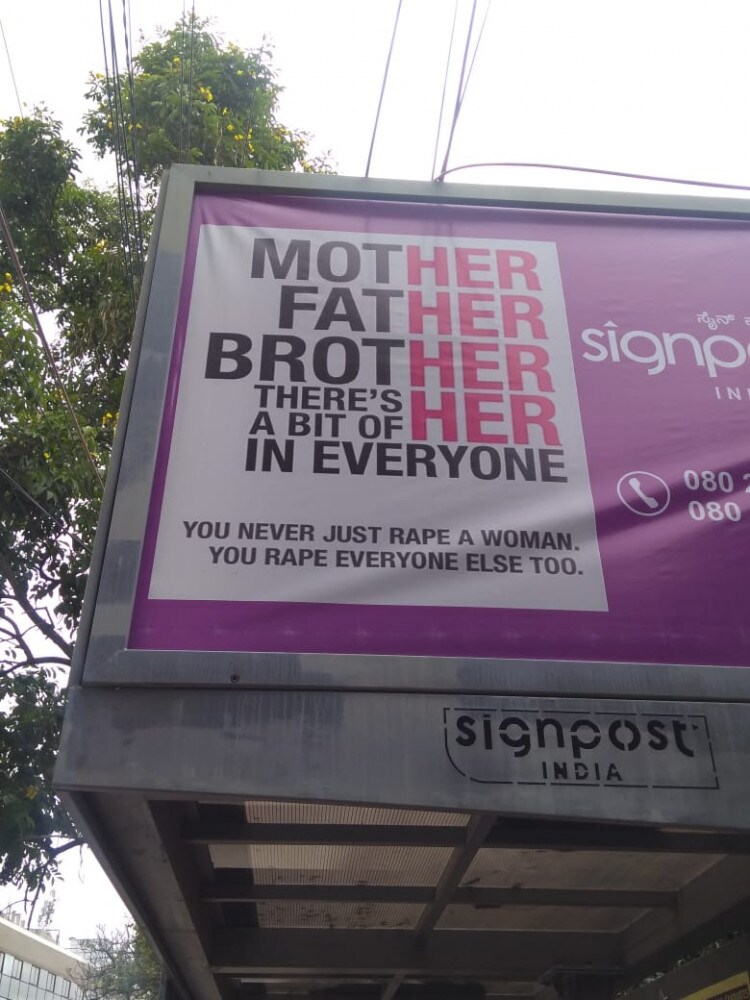 See the problem?
Too often, people end up justifying why rape is a problem with "She is someone's mother, or someone's wife" as if without those roles, the rape would be alright. The fact that she is a human being and doesn't need to be someone's mother, wife or sister is dismissed pretty conveniently. The billboard pretty much made it sound like the woman's existence is worth how many roles she plays to other people.
The banner that re-iterates the point in our head - women don't matter, even in cases of rape. It's the others.
As if this wasn't problematic in itself, they even underwent the effort of highlighting the "her" in words of familial ties explaining the relations it affects.
It's 2018, and this shouldn't be something even debtable anymore. Rape survivors do not need to be victimized by stating how everyone else around them will be affected. The entire idea that a woman's worth is only measured by how she relates to other members of the society shouldn't be a debate anymore.
The picture, which is picking up traction on Reddit and Twitter, had users calling out Signpost India for this banner.
Hey @Signpost_India - dafuq? pic.twitter.com/Nx3PWuVTen

— Rashi (@mizarcle) August 2, 2018
as in many more lives are violated and disrupted... it's bad copy. and the idea backfires completely. — Marisha Thakur (@MarishaThakur) August 2, 2018
So @Signpost_India means that don't rape a woman because her brother and father would feel bad. And somebody was paid to come up with this ‍♂️‍♂️‍♂️

— Think QuestionEvolve (@Maila_Kameez) August 2, 2018
All the dissent reminds us - that this shouldn't have to be an issue anymore. The only factor that causes rape - are rapists, and taking the agency away from a woman and saying 'Don't rape because you end up hurting a lot of other people too,' logic is not only flawed - it's absurd. The banner is not only ill-timed, banal and problematic, it is also almost a regressive step backwards into starting conversations and dialogues about how to approach the already existing, ever-increasing problem of rape.
I can't believe they solved rape culture. — Sanpaku Rao (@Grammatizator) August 2, 2018
Get the best of News18 delivered to your inbox - subscribe to News18 Daybreak. Follow News18.com on Twitter, Instagram, Facebook, Telegram, TikTok and on YouTube, and stay in the know with what's happening in the world around you – in real time.
Read full article