Door or Beach? Twitter is Divided in What is the New Black and Blue vs White and Gold Dress, or Yanny vs Laurel
After 'Blue and Black or White and Gold,' and 'Yanny or Laurel' comes the is it a 'Beach or a Door'?
After 'Blue and Black or White and Gold,' and 'Yanny or Laurel' comes the is it a 'Beach or a Door'?
After the 'Blue and Black dress or White and Gold dress,' and the 'Yanny or Laurel' challenge, the latest quiz to grip the Internet is the is it a 'Beach or a Door'challenge.
The dress challenge may simply have had to do with colors - finding whether it was white and gold or blue and white and 'Yanny and Laurel' may have required one to listen to the audio clip over and over again. But both showcased a remarkable phenomenon - people see the same things very differently.
The newest in this trend of things being the same yet appearing different to different people comes the "Is it a beach, or a door?" quiz, which has been going viral along with this image: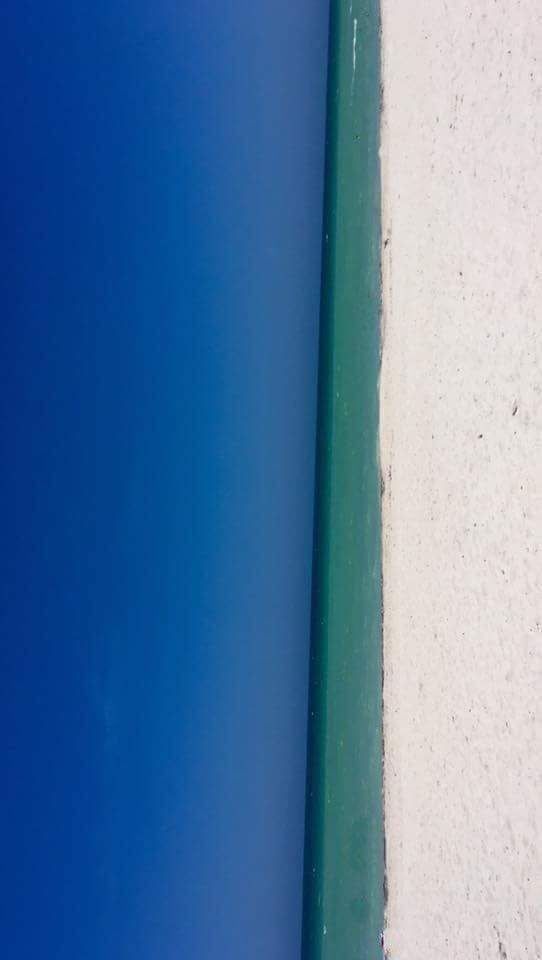 While some debate that the photograph is of a close up shot of a door - the blue being the door, and the white being the wall, others are willing to believe that it's a beach - the blue being the ocean and the white being sand.
Twitter, was very divided in its reactions.
Is this a door, or a beach?

Don't let this become the next 'Black and Blue Dress' pleasehttps://t.co/4HN5KOrUgu pic.twitter.com/lhqYgTAjd8

— 9GAG (@9GAG) August 27, 2018
The newest #YanniOrLaurel moment to go viral. What do YOU see here? A door? Or a beach? #DoorOrBeach pic.twitter.com/83Gld2UrBD — Kari Lake Fox 10 (@KariLakeFox10) August 31, 2018
I know I'm a little late to the game on this, but #DoorOrBeach? I think you know what I see... pic.twitter.com/9Zq6WuxJRB

— Jen Carfagno (@JenCarfagno) August 31, 2018
It's a door you can see paint marks.or a painting of a beach — lorraine (@lmurphy2030) August 31, 2018
Both.

Landscape layout = door

Portrait layout = beach

— Maureen Milne (@MoreNoyes61) August 31, 2018
Ok this is driving me insane now! First i could only see a beach, now i only see a door!!? ‍♀️‍♀️‍♀️ Someone please tell me what it actually is!#doororbeach #beachordoor #insane @… https://t.co/dzhbXcaHbG — Tutu Hullabaloo (@TutuHullabaloo) August 31, 2018
Door #doorORbeach pic.twitter.com/enIPrQAITl

— Akash Sahu (@_AkashSahu) August 31, 2018
Obviously a beach, how tf can this possibly be a door like ??????? https://t.co/9EMtA9G7Uu — Jessie (@jessiejps_) August 31, 2018
Same... I was like what beach? Then I flipped my phone ... now I see both at the same time

— Big Liyah (@liyah_evol) August 31, 2018
Some tried taking the picture apart to find the correct answer.
Yeah, those are some peculiar squares around these guys pic.twitter.com/pAXxAvkRnQ — Facundo Scardillo (@FacuScaR) August 27, 2018
People who never get invited anywhere will say this is a door pic.twitter.com/6AyIXDUqGf

— Frank Castle (@Ezra_Mhambi) August 27, 2018
Door, no beach is gonna be that empty https://t.co/uxTFz70Puv — SUCCMAHCHOCOLATENIPSSSS (@laura2white) August 31, 2018
Really? The sky can be so uniformly blue without highlights from the sun? And the horizon has a gradient to darker shades at the "end"?

— Staccato Ivan (@IvanStaccato) August 31, 2018
I think its a door i seen doors like this and it looks excatly the same as them plus the middle of the sky and green water is to dark str8 across to me a beach — Robert Rodriguez (@rss11goten) August 30, 2018
omg i finally see the door,, i fully thought this whole post was just clowning everyone by making them think it was a door (bc all i could see was a beach) but now i can see where y'all door people are coming from https://t.co/TCaWyInQrE

— (@qlcie) August 30, 2018
And while the Internet continues to remain divided on whether it is a door or a beach, it just goes to show that people will always see even the same things differently.
What do you see?
Read full article