Dubai Man's Wish Before He Got His Cancer-Affected Stomach Removed: A Plate of Chicken Biryani, Please!
Priorities.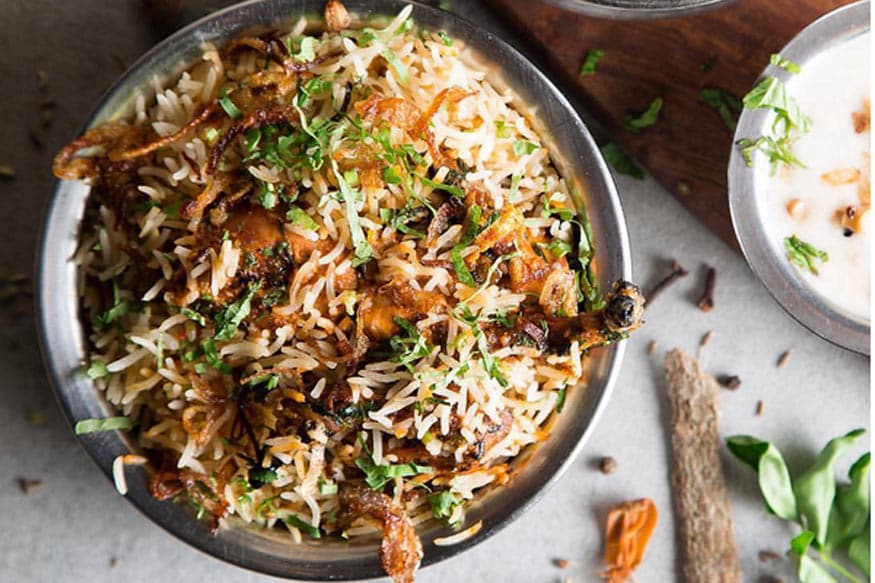 Representative image - News18.
There's no such thing as having "too much" biryani.
So when doctors informed Dubai resident Ghulam Abbas that he had a life-threatening disease, Abbas had a small request to make.
In a report published in Khaleej Times, after a prolonged treatment to eliminate his stomach cancer, Abbas was advised by his doctors that removing his stomach was probably the best option for him.
Abbas, however, had a small wish before undergoing surgery - to have a plate of chicken biryani.
"I asked the doctor if I could have chicken biryani as my last meal before the surgery. My wife prepared it and my brother carried it to the hospital," he was quoted by the newspaper.
Abbas, then, gorged on it.
According to the report, Abbas, a father of two, was diagnosed with a tumour that covered his entire stomach after he complained of weight loss and vomiting.
Determined to see another day, Abbas underwent total gastrectomy surgery, as advised by Dr Ali Khammas, head of general surgery and consultant laparoscopic surgeon at Rashid Hospital.
Dr Khammas said that they were left with no option but to go with total gastrectomy. He also added that it was the first-of-its-kind surgery in Dubai.
Abbas is now undergoing chemotherapy at the hospital as a preventive measure, the report further adds.
But how will Abbas live without a stomach? Dr Al Marzouqi says that food, if consumed in small quantities, can directly move from the oesophagus to the small intestine, thereby bypassing the stomach's main function of storing and breaking down the food.
Read full article
Countdown To
Elections Results
To Assembly Elections 2018 Results