GET Stock

Quotes


Ellen DeGeneres Pulls Off A Perfect Mannequin Challenge At The White House
Epic.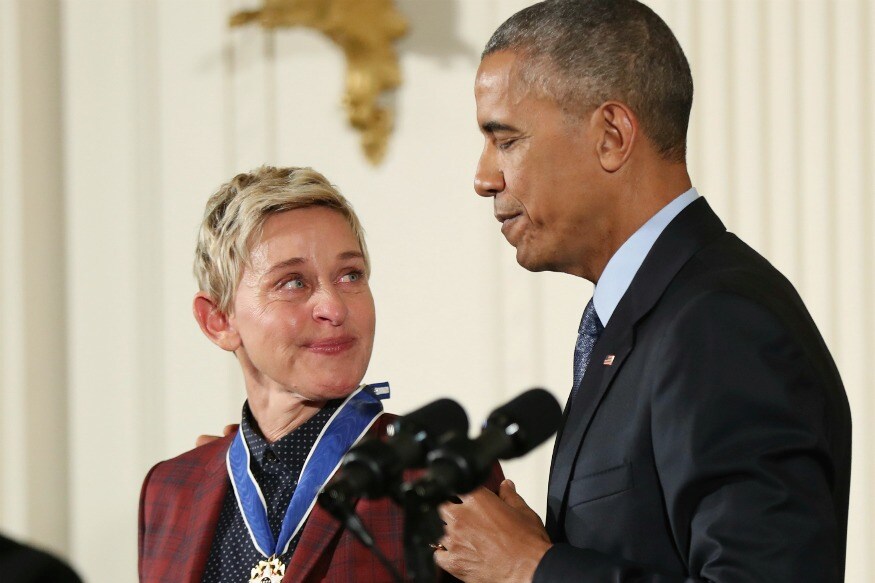 (Photo: AP/Ellen DeGeneres and Barack Obama)
Ellen DeGeneres got delayed for the Presidential Medal of Freedom ceremony at the White House on Tuesday because she forgot to bring her ID card. But once the comedian and talk show host made it to the event, she posted a mannequin challenge video to show that her excitement was on another level even though she was temporarily denied entry at the gates.
The mannequin challenge, which is the latest viral phenomenon sweeping the internet, consists of people standing still as a part of the challenge.
In the video posted by Ellen on Twitter, notable names such as Bruce Springsteen, Tom Hanks, Robert De Niro and Diana Ross, are seen frozen-in-action. Also, by way of this video, Ellen told her fans that she finally made it into the White House and captioned the clip, "I'm in".
I'm in. pic.twitter.com/oU344pnYsH

— Ellen DeGeneres (@TheEllenShow) November 22, 2016
Earlier, the outgoing First Lady of the United States of America Michelle Obama too participated in the challenge when LeBron James and the Cleveland Cavaliers brought the mannequin challenge to the White House during their visit on November 10.
Also Watch

Beatles Drummer Ringo Starr Knighted For Services To Music
Read full article