Feni from Goa, Tongba from Sikkim, and Yu from Manipur: 9 traditional liquors brewed locally in India
These traditional Indian liquors in India are brewed at home with a flavour you'll never find anywhere else!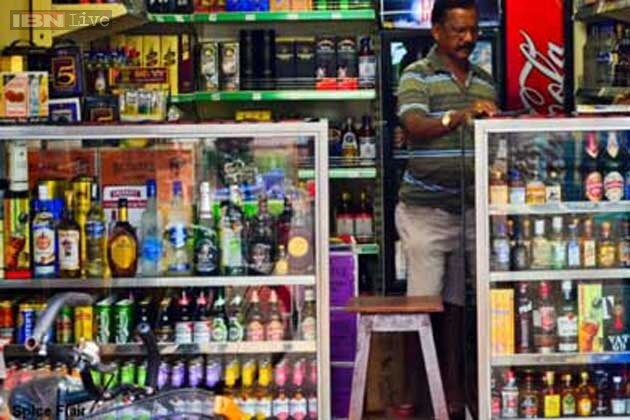 These traditional Indian liquors in India are brewed at home with a flavour you'll never find anywhere else!
The language, cuisine, and traditions in India change every few kilometres as you start travelling from one state to another. There's a wide variety of food and beverages that are exclusive to a particular state. What we cook and how we cook it changes considerably if you compare the cuisines of Kashmir and Kerala. You may have heard of the different kinds of food in different states, but have you tried the local liquor from different regions?With a unique flavour and method of preparation, the traditional liquors in India deserve a toast! The extremely popular Feni from Goa is the first thing you'll want to taste when you reach there. Bhaang in north India and Toddy down south are some of the famous regional liquors that the locals enjoy. These are nine different types of traditional alcoholic drinks brewed locally in India. Have you tried them?
####
Feni, Goa: The popular alcoholic drink 'Feni' is the reason why a lot of people want to visit Goa, apart from the lovely beaches. Made from coconut or the juice of the cashew apple, Feni has a rather distinct and sharp smell. The drink has three grades depending on the alcohol content. The Urrac is the first distillation, is fairly light and can be downed neat. The Cazulo is the stronger second distillation and the third distillation gives us feni, the strongest local alcohol in Goa. For an incredible cocktail, just mix feni with a Coke or tonic water and enjoy!
Taadi, Maharashtra: A Palm wine Taadi is especially found in Maharashtra. The Palmyra Palm or the taadi chettu is the main ingredient for making jaggery or gur as well as taadi, an alcoholic beverage. The sugar syrup is fermented and takes the form of taadi. Taadi can be a refreshing mild beverage in the summers or a strong one depending on the fermentation.
Yu, Manipur: A speciality of Manipur, this is one alcoholic beverage you wouldn't want to miss when you visit the state. It is supposed to be smooth like Vodka and just as potent. Yu is made from fermented rice.
Sikkimese Tongba: The tongba from Sikkim is made from whole grain millet that is cooked and fermented, and then dried and stored for about four or five months. The fermented millet is kept in a large tumbler that is usually made of bamboo and then filled with boiled water. A bamboo straw is then used to suck the water and alcohol from the fermented millet. You can keep adding water as you keep drinking the tongba, until it is finished.
Rajasthani liquor: When in Rajasthan you must not miss out on Kesar kasturi, Asha and Jagmohan – the most popular local liquor. Most of them are potent and made from well guarded royal recipes. The 'Kesar kasturi' is made using saffron and a number of other spices and the 'Jagmohan' is made from dry fruits.
Kinnauri Ghanti: The Kinnauri Ghanti really rings! It is a transparent alcoholic beverage like vodka and smells of apple. This drink belongs to Kinnaur and can be had practically every day. Made from apple and apricot, there is no standard price for the beverage. You'll get these in a drinking water bottle for as much as Rs 100 to Rs 150 for a bottle. While the locals prefer mixing it with water, you can also mix this drink with a fizzy soft drink.
Bhaang: This strong drink from north India is prepared using cannabis, milk and spices. Also known as Bhang ki lassi, this drink is available in Jodhpur and Jaisalmer through government authorized sellers. It has the same effect as any preparation of cannabis. In Uttar Pradesh, especially in cities like Mathura, Agra and Varanasi, it is consumed as a religious offering. In these cities, locals also drink it to work their appetite or to induce a good night sleep.
Hadia: This rice beer can be found in Bihar, Orissa, Jharkhand, Chhattisgarh, and Madhya Pradesh, all of which are regions with a large tribal population. To ferment the beer, tribals use ranu tablets, which is a mixture of herbs. The recipe and process of making hadia differs from village-to-village, as the procedure is passed down from one generation to another. The alcohol content of Hadia is quite low.
Mahua: Mahua is a large tropical tree found in central and north Indian forests. The flowers of this tree are fermented to produce the alcoholic drink mahuwa, a country liquor. Tribals of Bastar in Chhattisgarh and Orissa, Santhals of Santhal Paraganas (Jharkhand), Koya tribals of North-East Andhra Pradesh and tribals of North Maharashtra consider the tree and the mahuwa drink as part of their cultural heritage. Mahuwa is an essential drink for tribal men and women during celebrations. The main ingredients used for making it are chhowa gud (granular mollasses) and dried mahuwa flowers.
Read full article
Countdown To
Elections Results
To Assembly Elections 2018 Results