First Teaser of the Much Awaited 'Aladdin' is Out and Fans are Super Excited for the Film
Disney's live-action magnum opus has been directed by Guy Ritchie and stars Will Smith, Mena Massoud and Naomi Scott, among others.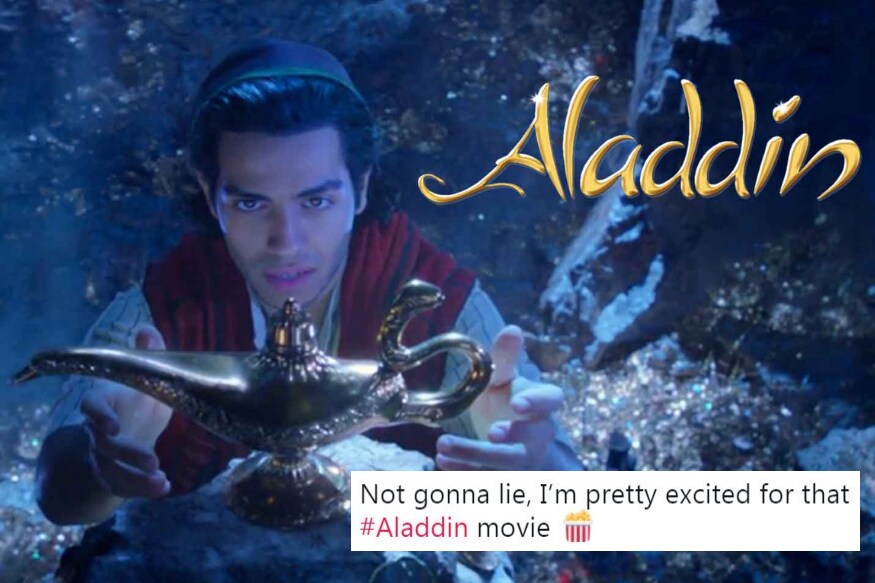 (Image: Still from the live-action film, Aladdin)
The much awaited teaser of Disney's Aladdin starring Will Smith, Mena Massoud and Naomi Scott is finally out. The film is scheduled for worldwide release on 24 May, 2019.
Directed by Guy Ritchie, the teaser gives us a brief glimpse of Agrabah, the fictional city in which Alladin lives, and the Cave of Wonders. Backed by haunting, instrumental renditions of the iconic song 'Arabian Nights', the teaser also manages to sneak in a a still of Aladdin holding the magic lamp. However, fans missed the great blue djinn, Aladdin's loyal compatriot, who was nowhere to be seen in the teaser.
Nevertheless, the 87-seconds-long teaser was enough to excite the audience, with many eager to revisit the enchanting world of Aladdin.
Our 1st look at Aladdin grabbing for the lamp.... pic.twitter.com/2h3kNqCy06

— UrbanNoizeRmx (@UrbanNoize2) October 12, 2018
My list of expectations for this movie: pic.twitter.com/31byX9WKVB

— Hawaia (@alohawaia) October 12, 2018
YO! THE ALADDIN TRAILER DROPPED AND IT SNATCHEDT MY WIGGGGGGGGGGGG!!!!!!!! IT IS SO BEAUTIFUL!!!!!!! pic.twitter.com/jDSOJ8IAxe

— FRANNYween‍♂️ (@frncissdominc) October 12, 2018
Aladdin looks 80% less hot than the cartoon one. >_> give me hot Aladdin with his chest showing or give me nothing.

— Nix (@LCieNix) October 12, 2018
Will someone kindly notify all my boyfriends that we are done and I am now involved with #Aladdin: pic.twitter.com/c4kd8SAlms

— Ash Crossan (@AshCrossan) October 12, 2018
October 12, 2018
That #Aladdin trailer gave me the goosebumps.

— Tarek Fattal (@Tarek_Fattal) October 12, 2018
Just saw trailer for #Aladdin I'm in.!

— Nick Miller (@WWENickMiller) October 12, 2018
i moved to America around the time the original Aladdin came out. my mom told me they made the movie just to welcome me here from Egypt. my dumb ass believed it for years.

— ghouley duley (@Advil) October 12, 2018
I'm just going to be watching the #Aladdin teaser trailer over and over again like the Disney trash I am if anyone needs me. pic.twitter.com/CCd4Exf0F7

— Lindsay MacDonald (@lindsayjoane) October 12, 2018
So I know what i'll be doing on May 24th, 2019. #Aladdin

— Jared Smith (@jaredleesmith) October 12, 2018
Get the best of News18 delivered to your inbox - subscribe to News18 Daybreak. Follow News18.com on Twitter, Instagram, Facebook, Telegram, TikTok and on YouTube, and stay in the know with what's happening in the world around you – in real time.
Read full article