'Free Speech Warrior': Gurmehar Kaur Features In Time Magazine's Next Generation Leaders
Hailing her as the Free Speech Warrior, Gurmehar Kaur made it to the Time Magazine's list of next-generation leaders.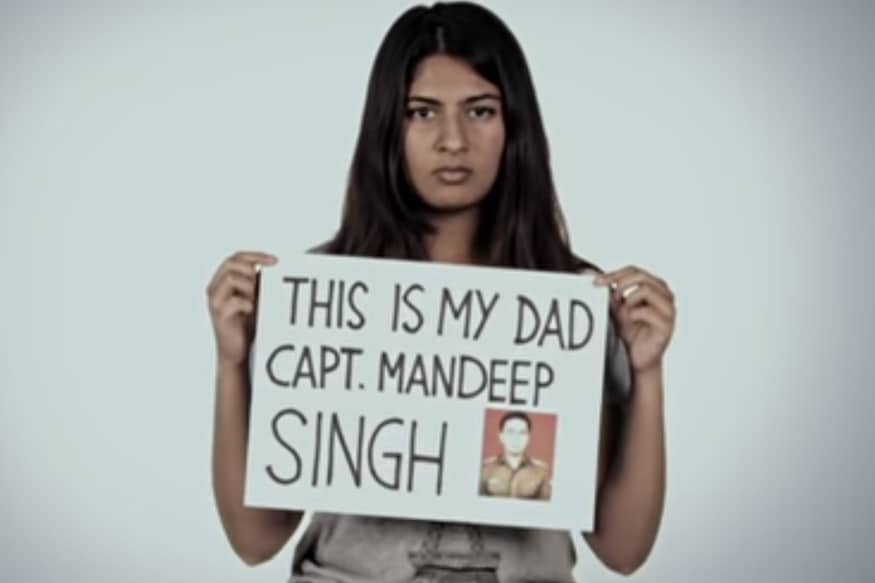 Photo credits: Voice of Ram / YouTube screenshot
Time Magazine has included Delhi University student Gurmehar Kaur in its list of Next Generation Leaders for 2017, giving her the title of "free speech warrior".
The daughter of Kargil war martyr Captain Mandeep Singh, Gurmehar had landed in the eye of a social media storm earlier this year after she started a campaign against the RSS student wing Akhil Bhartiya Vidhyarthi Parishad (ABVP).
Kaur then approached Delhi Commission for Women (DCW)and filed a written complaint after receiving obnoxious comments and "rape threats on social media".
Kaur, a student of Delhi University's Lady Shri Ram College, had taken on the ABVP on Facebook and Twitter. She posted a picture of herself holding up a placard that read, "I am a student from Delhi University. I am not afraid of ABVP. I am not alone. Every student of India is with me. #StudentsAgainstABVP."
Following the post, Kaur had received abuse and threats on social media, including rape threats made against her by alleged ABVP supporters. Several celebrities including cricketer Virender Sehwag and actor Randeep Hooda later attacked her on social media.
Her video titled "Soldier of peace" had gone viral last year.
"My mother made me understand that Pakistanis did not kill my dad. War killed him."
"Today I'm a soldier too, just like my dad. I fight for peace between India and Pakistan."
"Because if there was no war between us, my father would still be here today."
Read full article