'Freedom of Speech is Joke for Govt': Jailed Odisha Author Speaks on Abhijit Iyer-Mitra
Iyer-Mitra has been slapped with many charges for an apparent joke that has now turned into a 'crime'. Charged under Section 153A of the IPC he has been accused of promoting enmity between different groups on grounds of religion and race in a place of worship.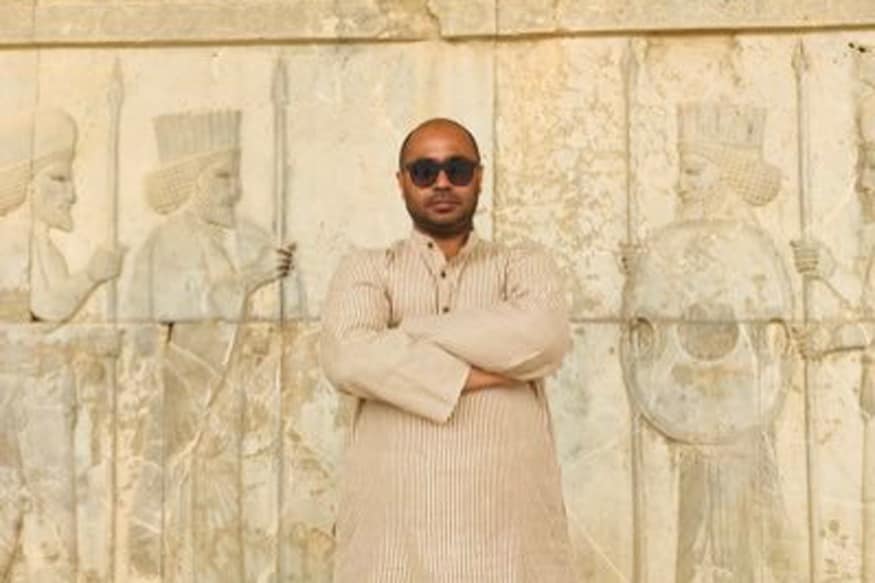 Defence analyst and journalist Abhijit Iyer-Mitra (Twitter/@Iyervval)
New Delhi: Abhijit Iyer-Mitra perhaps didn't expect to land in jail, for a joke. Earlier this week, the Delhi-based defence analyst was told that his bail petition has been rejected, for the second time. It's been nearly a month since he was arrested, following two FIRs filed against him– one in Konark and another in Bhubaneswar.

This came after his visit to the 13th Century Konark temple in Odisha. Iyer-Mitra had then posted what he himself described as a "disparaging" video on Twitter, reaching his nearly 20,000 followers. His comments about the temple, which he had later clarified as a 'joke', led to an outrage. In fact, a privilege motion was moved in the Odisha Assembly demanding action against him for 'hurting religious sentiments'.

Iyer-Mitra has been slapped with many charges for an apparent joke that has now turned into a 'crime'. Charged under Section 153A of the IPC he has been accused of promoting enmity between different groups on grounds of religion and race in a place of worship. He is also charged under Sections 295A and 298 for "committing acts or uttering words intended to outrage or wound the religious feelings of any individual or class" and Section 34 for "acts done by several persons in furtherance of common intention".

If found guilty, he could spend five years in prison.

For 81-year-old author Rabindra Prasad Panda, the story is all too familiar. Sitting in Kolkata, almost 500 kilometres away from his hometown, Panda says, "It's all the state's doing". The Oriya author is of the opinion that the though the government is very well aware of the idea of freedom of speech, they never act as the protectors. "The people who form the government are educated, they have read the Constitution. There is no doubt that they realise what they are doing is wrong," he says.

A complaint was lodged on March 8, 2008 against Panda two years after his book 'Hazrat Muhammad' had been published. The complaint note that had alleged inaccuracies in the Oriya book and a photograph depicting the prophet (with a sword in his left hand and dagger on the waist) in its cover had 40 signatories.

"There were protests in the streets," Panda recalls. The author says that the book which was the fourth part of a series didn't incite anyone when it was launched. "That was what was surprising to me," he says. The book's publisher, who also faced three years imprisonment following a case, was reportedly attacked by a group of protesters and Panda was called 'Odisha's Taslima Nasreen'.

Days after the protest, the author got a call from the Odisha police who told him that they are planning to arrest him, he was in his Calcutta home. "I told them that now that I am aware, I can go and seek an anticipatory bail," Panda says, remembering how the events unfolded.

However, he says, that the situation wouldn't have been 'right' for a writer. "I wrote the book, I am not ashamed of it. I was willing to fight for it," says the writer. Panda was picked up by the police from his Salt Lake residence and brought to Cuttack on March 14. "I knew that they were only putting me behind bars for a few days because they wanted the protests to end," he said.

Panda was charged under Section 295(A) of IPC and his jail term lasted about 15 days. But the battle continued for 9 years.

It was only in 2017 that the criminal case against Panda was turned down by the Orissa High Court.

"Why should Iyer-Mitra not say whatever he wants to say, even if it's not something nice?" Panda asks. The author feels that too often, whenever it comes to the question of freedom of speech, the government acts like a 'coward'. Freedom of speech, he says, is at the discretion of the state.

"It's never about any religion. It is about vote-bank politics," he says.

Nine years after battling a court case on his own 'freedom of expression', he says that the government doesn't care about the basic fundamental right. "They are willing to put someone behind bars just to appease some others if that earns them some votes," he adds.

The author says that no matter what an individual says or writes, it should not lead to imprisonment. "There should be debates and discussions. But why will you lock up someone? This is absolutely undemocratic," he adds.

Iyer-Mitra was a guest of Baijayant 'Jay' Panda, a former MP of Naveen Patnaik's Biju Janata Dal, when he made the "objectionable" video. There are several political conspiracy theories—one among them was that the Odisha chief minister was looking to embarrass Jay Panda. Abhijit-Iyer's video was the perfect tool for that.

On social media, Iyer-Mitra hasn't been quite the polite kind. In a tweet, he once called Rohingya an "ethnographic menace". Ironically, he had also once tweeted that a criminal case should be filed against American historian Audrey Truschke for allegedly abusing a Hindu god and "hurting sentiments".

Iyer-Mitra's colleague from his previous organisation, Observer Research Foundation, said that he has "never hidden that he is provocative".

Read full article
Countdown To
Elections Results
To Assembly Elections 2018 Results