Watch: From Turning Brothels Into Classrooms to Adventure Biking: 7 Women Who are Breaking the Barrier
The role of a woman has been boxed into the age-old traditions and chores that have been existing in the society since time immemorial. But, that's changing.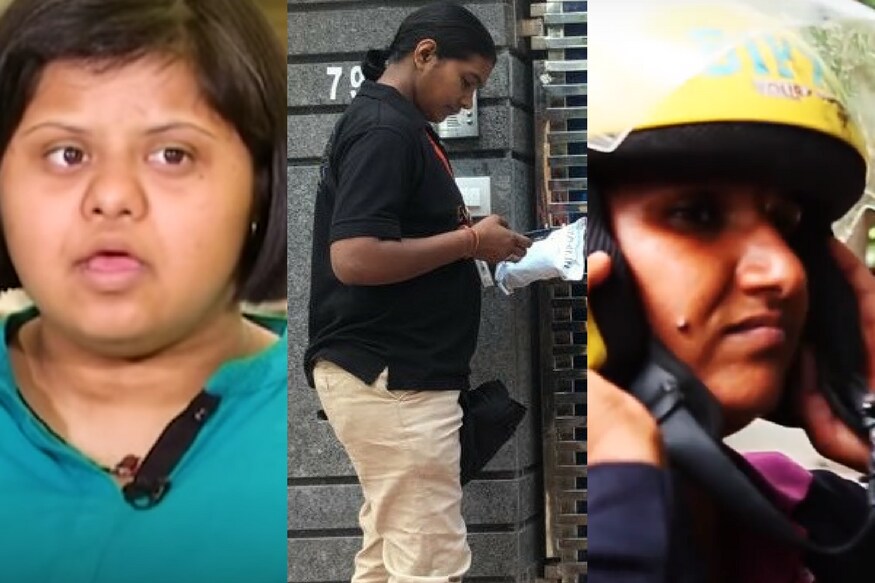 The role of a woman has been boxed into the age-old traditions and chores that have been existing in the society since time immemorial. But, that's changing.
A Woman Who Banks on Toys To Bring Smiles to Every Child's Face
While most of us are busy planning our next vacation, Vidyun Goel is busy thinking of ways to expand her venture - The Toy Bank - that takes care of kids who are less fortunate.
Vidyun, a young MBA graduate, didn't think twice about quitting her corporate job to create some serious good in the world and change lives for the better, and is thereby setting an example for many. Her mantra in life is to donate toys, help kids get an unforgettable childhood and bring the change in her own little way.
Kat Katha: Women Turning Brothels Into Classrooms
In the red light district of Delhi, a group of women are slowly turning brothels into classrooms.
They're not just transforming the lives of sex workers' (didis, as they like to address them) kids, but are offering them a safe haven in an area full of dark secrets.
Gitanjali Babbar and Ritumoni Das, along with a dedicated group of volunteers, are providing the kids with education and skills-learning classes; dancing, art and craft, theatre and also helping the sex worker attain a life of quality.
Living with Down Syndrome
Aditi Verma is 23 years old. She lives with Down syndrome but that has not affected her from chasing her dream. Aditi has managed to beat the odds and owns a restaurant in Mumbai's Navi Mumbai area, called Aditi's Corner. She handles the orders, phone calls, inventory and accounts and is spearheading her restaurant with ease. Aditi's parents believe she has made them proud being a 'special' child, the way any other child would have done.
Meet Seema, She May Just Deliver Your Next Order
Seema has been going from door-to-door to deliver packages ordered from Amazon for the last 18 months. The 27-year-old is one of the first women who was trained by Even Cargo, a startup that offers delivery services for e-commerce companies. All of its half a dozen delivery personnel are women. While her relatives often complain to her father about her 'mard' (male) behaviour, she has become an inspiration to many young women in her neighbourhood.
The Adventure Biker Who's Conquering Heights
Pallavi Fauzdar is the first person in the world to conquer all the three highest passes in India – Umlingla pass, Sathatola and Mana pass. Recently, she took a Triumph Bonneville T100 to her latest Ladakh adventures and named a newly discovered pass after the bike – Bonnie La. For her accomplishments, she has been awarded by President and other top-ranking officials from government.
India's First Bike Taxi For Women By Women
'Pink', a color generally associated with women, has now been given a new dimension with India's first women bike taxi service, 'Bikxie Pink'. This app-based service is not only cheap for commuting but also has the benefit of safety for women. Launched by Divya Kalia in Gurugram, 'Bikxie Pink' allows mobility and employment to women and also serves as the one-stop bike taxi service in the city.
Fixing Punctures, Changing Tyres
Nidhi Tiwari, founder of Women Beyond Boundaries, has been empowering women through her academy that prepares adventurers to undertake overland travels.
An Army-wife and a mother of two, Nidhi undertakes overland expeditions to far-flung corners of the globe to connect with people, cultures, environment and landscape. She says, "The travels not only provide insights to society (outside) and also reflect help us reflect within." She strongly advocates that mobility is the key for women to integrate with the socio-economic fabric of the country.
Nidhi's motive is to build skill sets of women drivers to not just be mobile, but also own public roads & highways, tough terrain tracks and more.
#BeingAWoman is a special series to celebrate womanhood in today's India on the occasion of International Women's Day 2018.
Get the best of News18 delivered to your inbox - subscribe to News18 Daybreak. Follow News18.com on Twitter, Instagram, Facebook, Telegram, TikTok and on YouTube, and stay in the know with what's happening in the world around you – in real time.
Read full article