'Game Of Thrones' to 'Downtown Abbey': The best scenes from our favourite shows that got the Internet talking in 2015
We sat, we watched, we applauded. Here is to our favourite scenes from our favourite shows this year.
ShAm break-up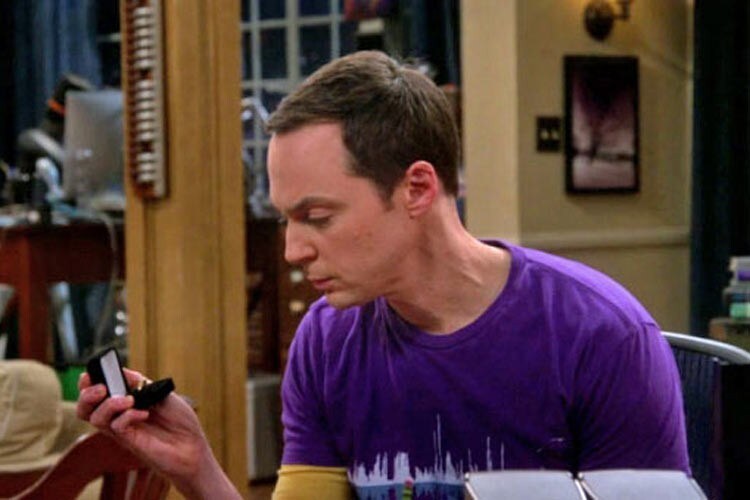 One would never expect someone like Dr Sheldon Cooper to find his match in love, but hey, that already happened seasons ago in 'The Big Bang Theory'. In Amy Farah Fowler, Sheldon found a mate who not only allowed but understood his eccentricities. She also stuck by him in the lowest of times (giving up his research subject) and together, they covered many miles of awkward love. But this season saw Amy break up with Sheldon; she was craving more from a relationship in which Sheldon was only able to give his own brand of unique companionship. So, the last season's final episode saw Amy calling the relationship off (a break). But what broke our hearts was when Sheldon asked the Gollum figurine what to do with the engagement ring he had bought for her on THE DAY she broke up with him.
Where are the tissues?
Derek Shepherd's death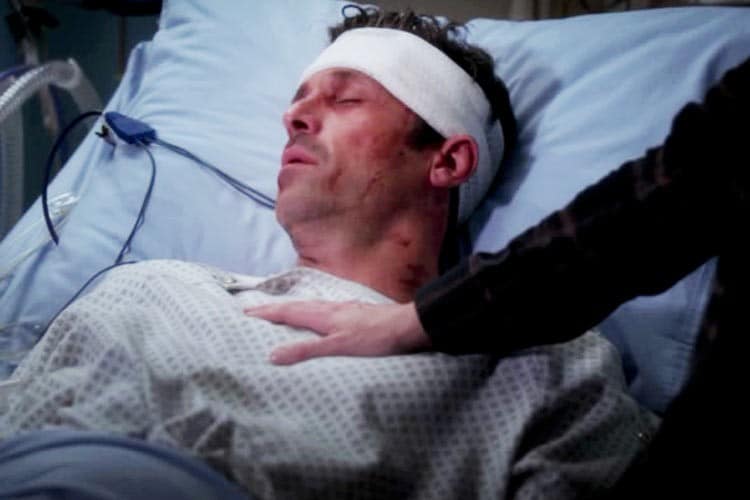 People who live in Shonda Land will know what we are going to talk about. In 'Grey's Anatomy' this year, it was a perfect day to save lives. Dr Derek Shepherd aka Mc Dreamy was all set to move back to Seattle to give his love life with wife Meredith one last chance. He had refused a job offered by the president of the country and was driving back home when an accident changed everything. He saved several lives that day but by the time he was treated for his injuries, it was too late. Meredith, who was called in to the small-time hospital where her husband was taken in, was made to take the call of pulling the plug on him.
And just like that, our faith in the writers of the show was cruelly crushed, but not before we cried buckets as Meredith and Derek shared a hospital bed on the strains of 'If I lay here..'
Haley and Andy kiss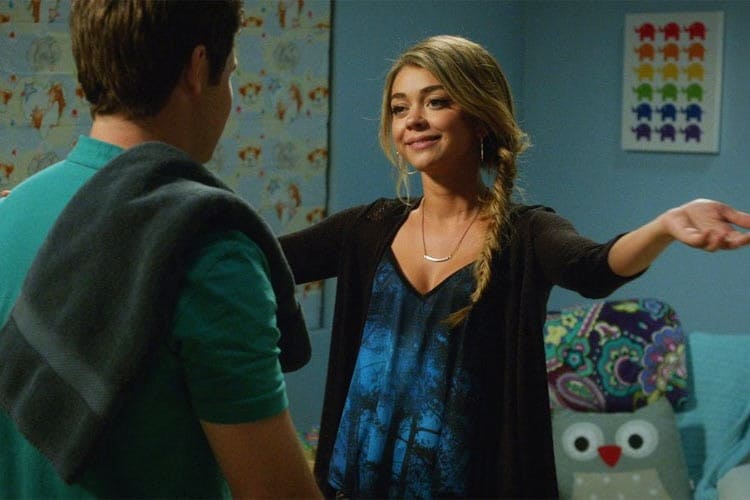 For a few seasons on 'Modern Family' now, we have seen a strange yet cute chemistry build between the Dunphy girl Haley and the boy nanny Andy. With a fiancé by his side, Andy hasn't been able to either explain to himself or share what his true feelings for the pretty and not-so-dumb Haley are. The eldest Dunphy daughter has also felt the underlying currents but hasn't done much about it.
Fans started losing hope as the show proceeded with Andy setting a wedding date with Beth while Haley started dating her now-on-now-off beau Dylan. But as they say, it is not the end till it's the end. And Modern Family proved us right this season when finally, Haley and Andy threw caution to the winds and had a passionate make out session at one of her dad's posh real estate properties where they ended up at the same time.
While we were super happy with this development, the excitement soon ebbed as the two lovebirds chose to just 'have sex' instead of dealing with their feelings. But let's wait and watch, shall we?
Amy Sheldon make love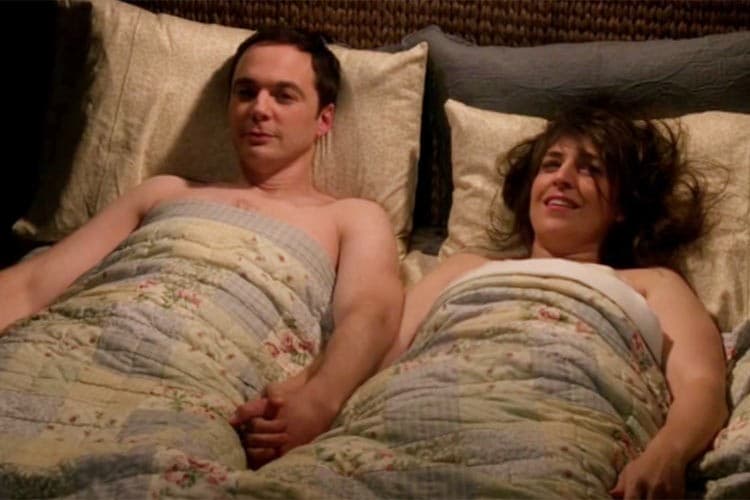 Hold on to your seats, geeks, this is no Bazinga! Dr Sheldon Cooper and Amy Farah Fowler of 'The Big Bang Theory' not only got back together but also had, wait for it, sex. After five long years of having a relationship with that rare occasion of physical affection, the celebrated scientist who abhorred human touch reached a point where he wanted to go all the way with the love of his life. As Sheldon told his friends Penny and Bernadette, he was ready 'to gift Amy his genitals' on her birthday. We don't mind stating it was a gift for all of us.
The sitcom's ratings sky rocketed during this episode and it remains to be seen where the story goes from here. Is a marriage on the cards?
Carson and Mrs Hughes say 'I do'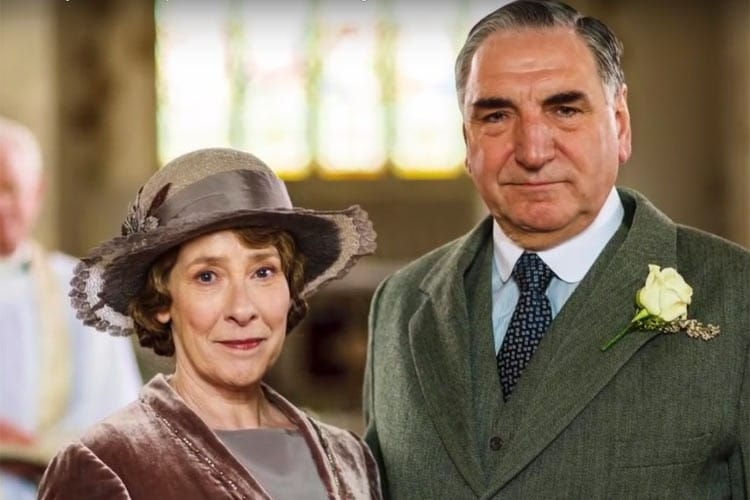 This year, Carson, the dream butler any British man could ever ask for in twentieth century Britain, married the housekeeper, Mrs Hughes in 'Downton Abbey'. Years of friendship, gentle camaraderie and mutual respect lead to the 'elderly' couple fall in a tender love gradually but strongly. This couple makes us believe in a love that is not bound by age or social position, and for that, we are inspired. This being the show's last season makes us sad because we would have loved to see more of their journey as a couple.
The simple wedding ceremony that was preceded by Carson telling Mrs Hughes, 'Take your time to decide, but know that I'm not marrying anyone else' was probably the most heart warming scene of 2015.
Battle of Hardhome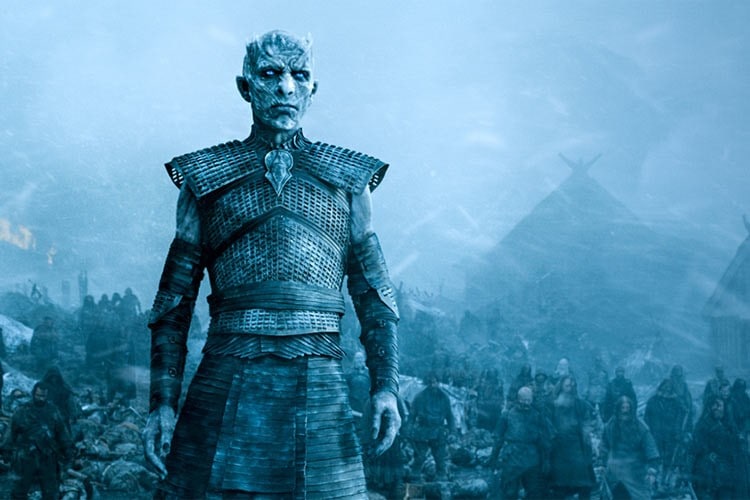 Oh 'Game of Thrones', when do you stop shocking us? Make that never.
In its fifth season, GoT saw Lord Commander Jon Snow go to Hardhome, an isolated island further north of the Wall, to rescue stranded wildlings. The rescue was lead by Snow himself, who wanted the wildlings to be on their side and not be turned into freaking zombies aka whitewalkers, which they would be, if they stayed there any longer.
Turns out, the day Snow and his little army reached Hardhome to save the wildlings was the day the whitewalkers attacked them all. The battle was fierce, swift and fall-off-your-seat exciting. By the end of the battle, it was Team Whitewalkers that had more wins (read zombies) but even better was the look that a fleeing Snow received from the scary as hell leader of the living dead. Along with goosebumps, it left us with many questions and we, dear GoT, are waiting.
Walk of Shame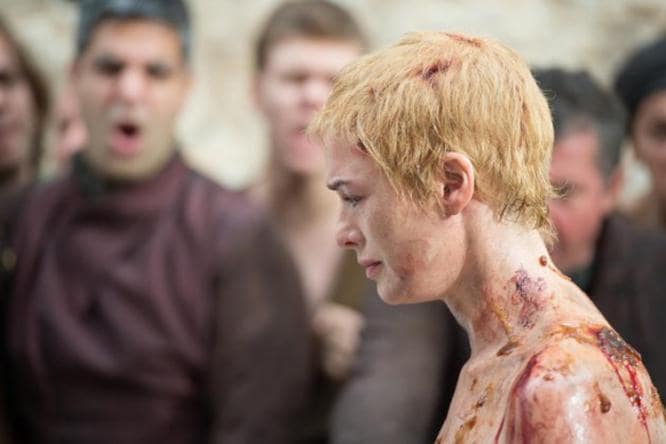 The unbending Queen Cersei finally met her downfall and came crashing, her dignity and pride tumbling behind. For all those voyeurs who wondered when they could see Cersei naked in GoT, their time had come. Lets put aside the fact that Lena Headey used a body double for the 'Walk of Shame', okay? The scene saw the Lannister queen stark naked, walk the entire city of King's Landing with a priestess behind her chanting 'Shame' in a monotone; it was hard hitting and saddening at the same time. The people of the city, including prostitutes, threw stones at her, spat on her and hurled abuses, making the punishment infinitely more humiliating.
Redeeming herself for indulging in incest, Cersei was brought to justice by the High Sparrow and the people of the city in a manner so insulting, we wonder if it did more harm than good. As fans, we know this hasn't gone down well with the lioness of Casterly Rock, who will now take revenge and it wont be pretty.
Time to shudder as a Lannister always pays her debts.
Get the best of News18 delivered to your inbox - subscribe to News18 Daybreak. Follow News18.com on Twitter, Instagram, Facebook, Telegram, TikTok and on YouTube, and stay in the know with what's happening in the world around you – in real time.
Read full article