Assembly Elections 2019
Exit Poll Results
George A Romero, 'Godfather of the Dead', Dies
Horror film director and writer George A Romero, who created the modern zombie genre, passed away on Sunday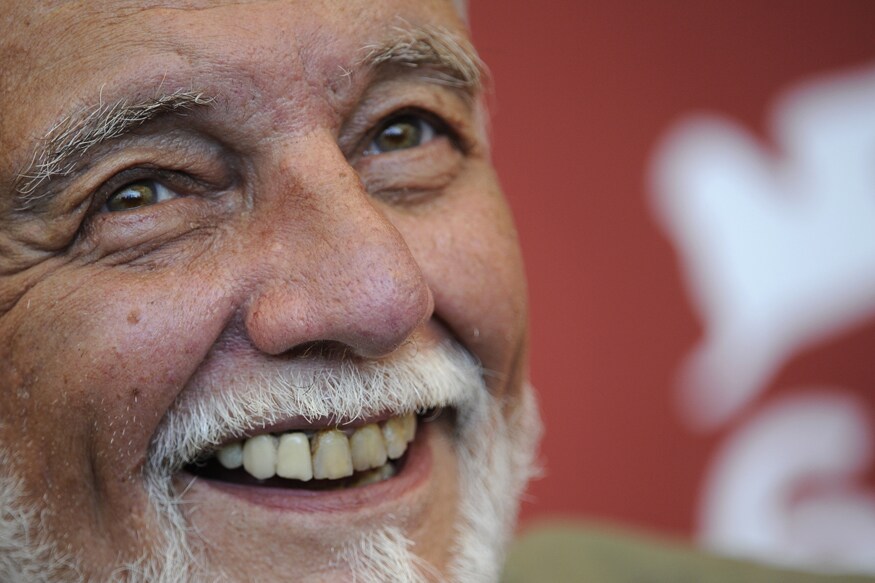 (Image courtesy: AFP Relaxnews)
That's a headline he'd probably have appreciated. George Andrew Romero, who crafted the idea of the modern zombie, passed away in his sleep on Sunday. He was 77 years old.

Romero achieved overnight notoriety with the release of his debut film, Night of the Living Dead, in 1968. The film revolves around a motley group of strangers trapped in a desolate farmhouse by a growing group of 'living dead' which fights its way inside. Shot in black-and-white, the film has become a cult classic, and set the template for the modern zombie as a shuffling, insatiable cannibal; interestingly the term itself is never used in the film, the creatures being instead referred to as 'ghouls'.

The film generated extreme reactions due to its excessive gore, dark story line and the fact that it was watched by large numbers of children, as a ratings system did not exist in the US at the time. Nevertheless, it was the highest grossing film of 1969 in Europe, eventually earning $30 million worldwide on an independent budget of $1,14,000, and Romero found himself the creator of a new genre.

Over the course of his 40-years plus career Romero would go on to be involved in scores of horror projects as a writer, producer, director, or actor, and frequently all four. The Return of the Living Dead cycle, a series of five films, were the direct spawn of Night of..., which itself inspired countless horror films and tropes, which are still in use today. Romero's films themselves were noted for their combination of satire with blood and gore in fantastical plots.

Apart from the Living Dead series, Romero also made films such as the critically acclaimed vampire film Martin (1978), Creepshow (1982) which was written by Stephen King and The Dark Half (1993), also based on a novel by King of the same name, all of which are considered classics of the horror genre.

On July 13, Romero had released a first-look poster for Road of the Dead, the latest in the Living Dead series, which he described as "Fast and the Furious with zombies", before his death three days later. According to reports, he had been battling an aggressive form of lung cancer and passed away surrounded by his family. We're not sure if he'd want us to end with 'Rest in Peace'.
Read full article
Countdown To
Elections Results
To Assembly Elections 2018 Results