Ghana Teacher Who Taught Microsoft Word on Blackboard Gifted Computers By Indian Company
Last month, photographs of Richard Appiah Akoto, an IT teacher in Ghana school, who drew an entire interface of Microsoft Word window on chalkboard had gone viral on Facebook.
Owura Kwadwo Hottish | Niit Ghana / Facebook
Richard Appiah Akoto, (who goes by the username Owura Kwadwo Hottish), a computer teacher at the Betenase M-A Junior High School in Ghana, went insanely viral on the Internet after he shared photographs of his classroom where he drew an entire interface of Microsoft Word window simply because his school didn't have computers.
Akoto's determination to teach his students despite lacking proper equipment was lauded by many on social media users.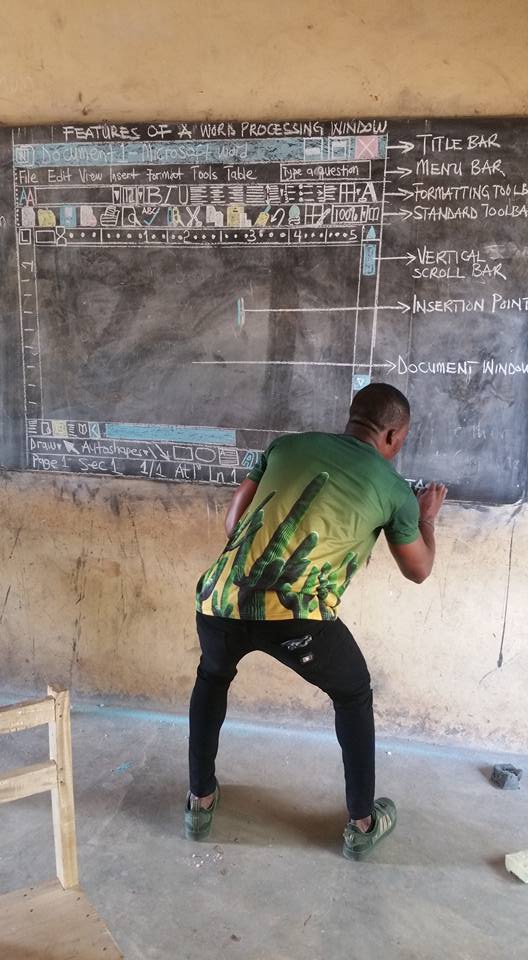 But here's some good news for the hardworking teacher as well as his students.
Courtesy Akoto's viral photographs, NIIT Ghana-- a subsidiary of the Indian firm, decided to donate five computers, a laptop, and books to his school, reported the Hindustan Times.
Speaking to Hindustan Times, Ashish Kumar, the NIIT centre manager in Accra said, "We saw the news getting viral on Facebook and other social media platforms. We were so touched by the teacher's dedication to his students that we decided to support the school with the best we could do as an IT training organisation."
"We took a printout of the post, pasted it on our notice board and discussed the matter with our group CEO Kapil Gupta. He is the one who decided to sponsor five new desktops and books for the school and a new laptop for the teacher as a part of our social and corporate responsibility," Kumar futher added.
Not only this, the District Chief Executive for the area has promised to setup an ICT centre with the computers which will help the entire community, wrote NIIT Ghana in a Facebook post.
The firm has donated five computers and books for the students. While Akoto was awarded a laptop for his dedication towards his proferssion and the students.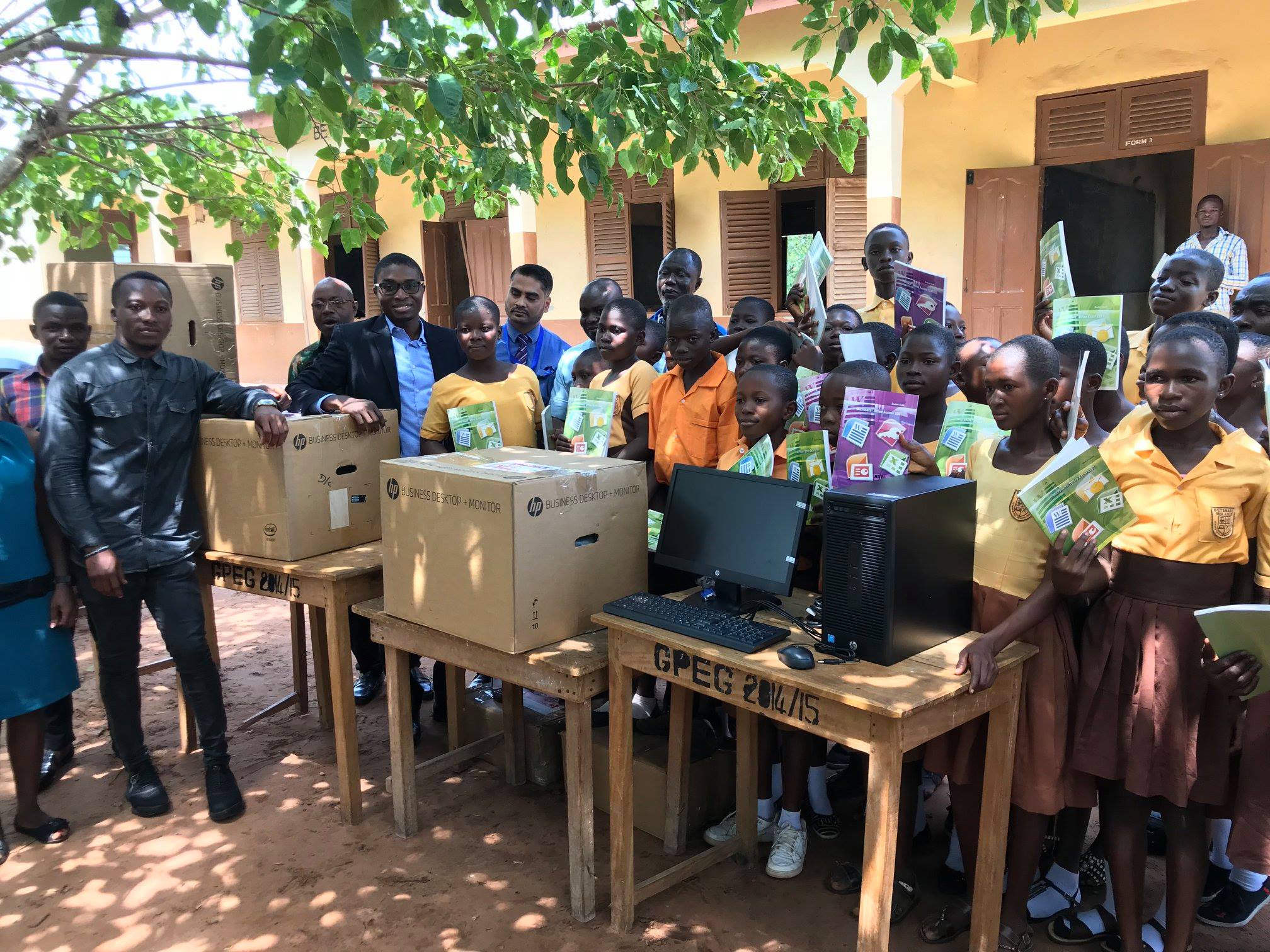 Taking to Facebook, NIIT Ghana shared photographs and wrote,
"This was after a picture of the teacher teaching MS Word on the blackboard went viral on social media. NIIT Ghana has donated new desktop computers and relevant textbooks to the school. The District Chief Executive for the area has promised to setup an ICT centre with the computers which will help the entire community. The school children are extremely happy with the opportunity they now have to learn ICT with real computers. The industrious teacher was presented with a laptop. The teacher will also benefit from a training package at Niit Kumasi."
But this isn't the first time that Akoto or his students have received donations.
Tech giant Microsoft kept its promise after it flew Akoto to Singapore to attend the annual Microsoft Educators Exchange training for free of cost.
A couple of weeks ago, Amirah Alharthi, a PhD student in Leeds' department of statistics, sent a laptop to the teacher.
"I always understand from the teachings of Islam that useful knowledge is crucial for the benefit of the self and humanity," Amirah Alharthi told CNN.
"Also, I am thinking of how much genius people the world has already lost because these people did not have the fair opportunities comparing to others and that makes me very sad," Alharthi added.
Get the best of News18 delivered to your inbox - subscribe to News18 Daybreak. Follow News18.com on Twitter, Instagram, Facebook, Telegram, TikTok and on YouTube, and stay in the know with what's happening in the world around you – in real time.
Read full article