Municipal Corporations

2/10

TRS

2

INC

0

BJP

0

AIMIM

0

OTH

0
MUNICIPALITIES

54/120

TRS

46

INC

4

BJP

2

AIMIM

2

OTH

0
Refresh Data
'Goaaaaaaaal'! Rohingya Refugee Kids Have Discovered Their Own World Cup
Two young boys from the Rohingya refugee camps showcased some majestic football skills for the world.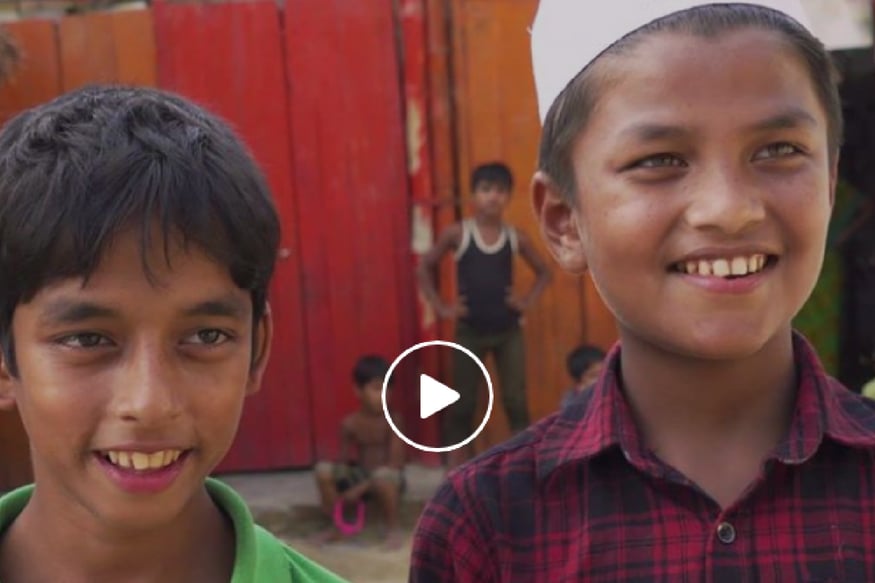 Source: Twitter
Football has always been a game that celebrates life, love and the spirit of unity. With the FIFA World Cup upon us, this essence of football is being celebrated with all glory and gusto in all corners of the world.
Keeping with this World Cup fervor, UNICEF shared a heart- melting video of two young boys at a face off in a friendly football challenge. Munzur Ali and Ismail, currently at a refugee camp in Balukhali, Bangladesh, flaunt their marvellous football skills and talk about their favorite football icons.
A football ⚽️ challenge like you've never seen before.

These two Rohingya refugee children show that what excites us, unites us. #WorldCup pic.twitter.com/ODLESThUhi

— UNICEF (@UNICEF) June 30, 2018
The video which was posted on Twitter is part of a larger campaign around the #LongestGoal challenge by UNICEF. The campaign urges people across the world to post videos of themselves shouting "goal" for as long as possible – in an act of standing up for children who have been uprooted and displaced from their homes. This is to show that love for football transcends boundaries.
The video exemplifies the innocent yet resolute nature of children right in the face of adversity.
The moment in the video when one of the participants says,""He's my neighbor and my friend, so I'm happy whoever wins," has got to be the best part!
Get the best of News18 delivered to your inbox - subscribe to News18 Daybreak. Follow News18.com on Twitter, Instagram, Facebook, Telegram, TikTok and on YouTube, and stay in the know with what's happening in the world around you – in real time.
Read full article