Godzilla Dies: The Demise of Haruo Nakajima and the Birth of the Monster
Haruo Nakajima, who portrayed the original Godzilla for over 12 years, passed away earlier this week but left behind a legacy that resounds around the world.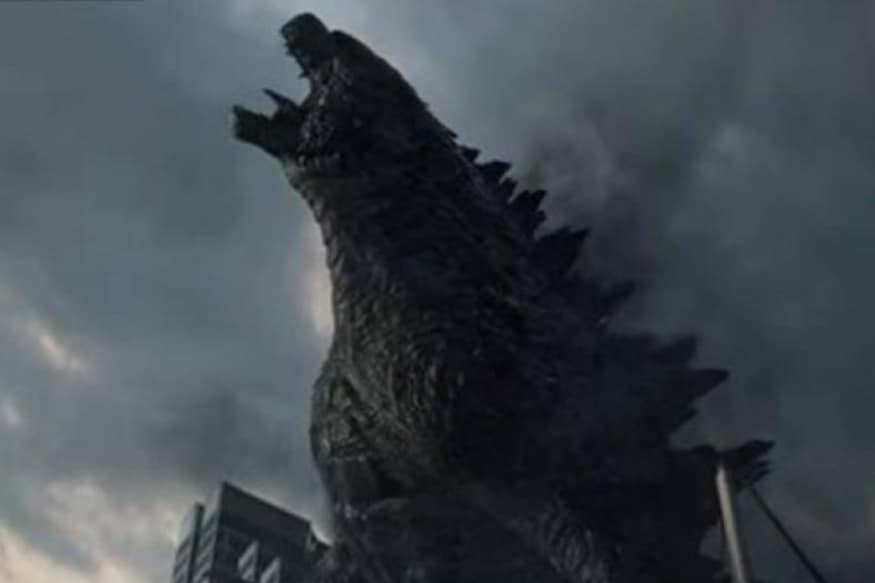 Godzilla in his 2014 avatar
Gollum, Caesar (the ape, not Julius), and other animated oddities that have filled your screens all have one thing in common: Andy Serkis. The actor, who is a thespian in his own right, is the world's (meaning Hollywood and whatever the British Film Industry is called) go-to guy to motion-capture whichever new monstrosity producers are going to merchandise (and film) next.

And he deserves all the plaudits, because he does wholly capture the raw animosity (ha, see what I did there?) required for whatever quasi-beast the script and director want to film. Hell, in a wholly animated motion-picture future, we'll probably call awards Andys' instead of Oscars.

But he's not the first actor to do so. That singular honor belongs to Haruo Nakajima, more popularly known as Godzilla, who has just passed away. And with his demise, passes an era.

While today actors are made fun of for the silly dots that adorn their bodysuits and faces in order to incorporate CGI, Nakajima didn't have any such dubious luxuries in the early 1950s in an Allied-controlled Japan.

When Ishiro Honda conceptualized a Gargantuan, marine-based monster, who would be awakened and mutated by humanity's nuclear obsession (it WAS the '50s remember?) and go on to wreak havoc, he didn't have animation. He had a guy in a suit, who tore up children' train and building sets en camera, to portray the monster. The guy in the suit was Haruo Nakajima and the movie he made with Honda, Godzilla (1954), created a franchise that has hatched in various forms across media, till the present day, and beyond.

And, before you scoff, it wasn't an easy gig. Given the paucity of rubber in Japan at the time, Nakajima wore a 220-pound (convert that to metric yourselves) heavy costume or suit, which was made out of concrete. Not felt, not fabric, not moonbeams and rainbows (as Disney would have you believe), but concrete. And approximately a 100 kilos of it (I spoil you too much). That's about how much concrete government contractors claim to use in a building held together mainly by cement, prayers and a wee bit of concrete.

Godzilla had a huge impact around the world, pun unintended. While Hollywood found a new geegaw to ruin, er, serialize, Japan found a means of expression for the existential angst it had suffered as a result of the war (more on that below). And Nakajima found his metier.

While he went on to portray the lizard leviathan for the next 12 years, Nakajima also found himself the top choice to portray Kaiju (monsters) in Japanese cinema. And again, it wasn't a question of just being at the right place at the right time. Nakajima visited zoos to observe and subsequently adopt the motion of animals such as bears and gorillas in order to portray a conscious but destructive beast convincingly (Andy did the same for the Apes Take over the Planet sic series). Indeed the word Godzilla itself is a portmanteau of the Japanese words for gorilla and whale. The lizard resemblance was more depiction than conception, because presumably though a gorilla-whale sounds awesome while a mutated prehistoric dino-lizard is what sells a monster movie, baby.

And why was the monster motif so important to the Japanese? Well.

It is unimaginable to either quantify or qualify the effects of "Fat Man" and "Little Boy" on the Japanese people, if you aren't Japanese yourself. No other country on earth has experienced a nuclear holocaust and any reimagining of such a situation by non-Japanese individuals, groups or company is what is politely known as the excreta of male bovines.

Japan, however, did know what it felt like. And Japan dealt with the indignities forced on its land and populace by triumphant Allied forces, the leveling of their cities, and the vaporization of its people. And they weren't allowed to protest as per the conditions set on their capitulation via normal means.

And so Godzilla was born.
Read full article
Countdown To
Elections Results
To Assembly Elections 2018 Results