GET Stock

Quotes


Gold earrings, gold pendants and steel utensils: 7 Dhanteras gifts you can buy under Rs. 10,000 this year
So you thought you couldn't afford gold jewellery? Turns out this year you can!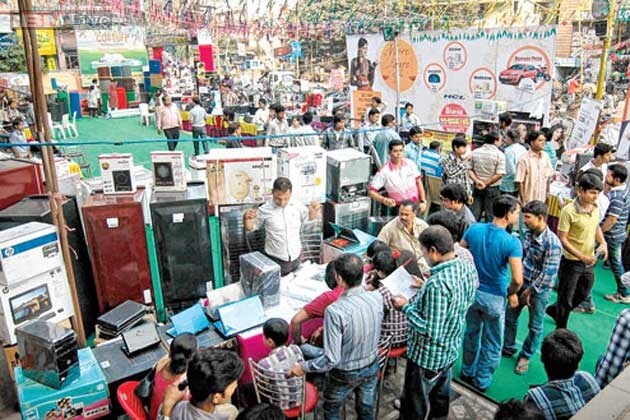 So you thought you couldn't afford gold jewellery? Turns out this year you can!
It is only when you step out to shop during Dhanteras that you realise prices have skyrocketed compared to the previous year. The tradition of buying metal on Dhanteras is supposed to be auspicious. Buying gold and other precious metals is supposed to bring good luck and prosperity in the coming year.
Don't be surprised but gold and affordability can go hand in hand. While last year gold was priced over Rs. 30000, this year it has remained around Rs. 27000 for the past few months. If you thought gold was unaffordable and out of your budget, here are a few gifts you can buy for under Rs. 10000 on Dhanteras.
####
Gold Earrings: Light and affordable gold earrings from some of the leading jewellery brands are available for as low as Rs. 3700.
Gold Pendants: Gold pendants can be bought in the range of Rs. 5700 – Rs. 6200 too. You can choose between Ganpati gold pendant or an Om gold pendant. Depending on the designs, the price of gold pendants may vary.
Nose-pins: Jewellery as simple as gold and diamond nose pins are priced less than Rs. 10000 as well. The simpler designs cost even lesser!
Rings: Traditional and classic gold rings are the simplest gold rings that can be bought this season. Falling in the price bracket of 7000-8000, these rings can be gifted to your dear ones on Dhanteras.
Silver: If you still think gold jewellery is beyond your budget, you can buy silver coins for Laksmi Puja on Dhanteras, Diwali or Bhai Dooj.
Steel utensils: One of the most popular items sold on Dhanteras every year are steel utensils. From as cheap as a couple of hundred rupees to a few thousands, most Indian buyers splurge on utensils during Diwali.
Home appliances: TVs, refrigerators and washing machines are appliances that most users buy during the auspicious Diwali season. This year too, home appliances have been flying off the shelves across India.
Also Watch

Commonly Confused Emojis on World Emoji Day
Read full article