Golden Globes 2019 is Being Praised for Representing 'People of Colour'. Is it Enough?
How 'diverse' is the representation at the Golden Globes, exactly?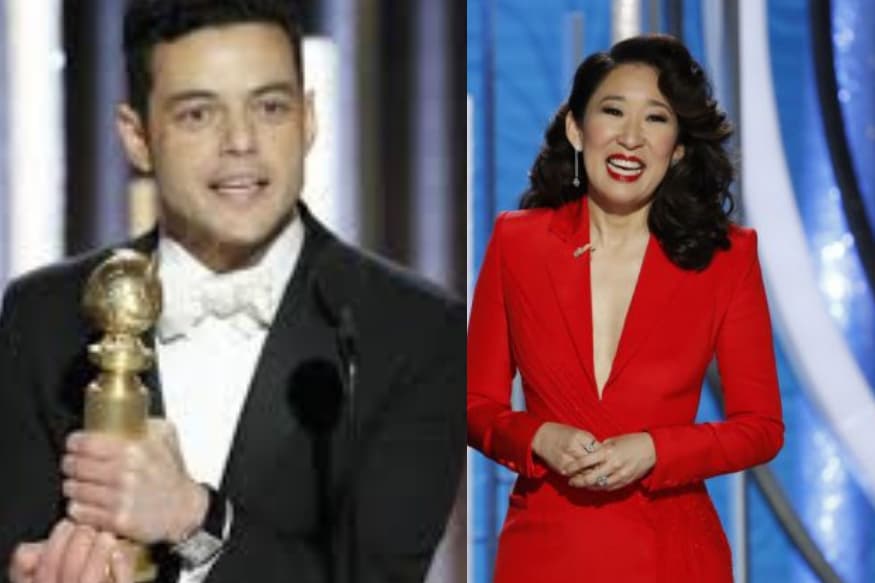 How 'diverse' is the representation at the Golden Globes, exactly?
Rami Malek won the Best Performance by an Actor in a Motion Picture - Drama, Regina King won the Best Supporting Actress in a Motion Picture, Mahershala Ali won the Best Supporting Actor in a Motion Picture and Sandra Oh won Best Performance by Actress in a TV series - Drama. Four wins by four people of color.
While on stage while anchoring, Sandra Oh teared up. "If I could take a moment here in all honesty, I said 'Yes' to the fear of being on this stage tonight because I wanted to be here to look out into this audience and witness this moment of change," Oh said. "And I'm not fooling myself. Next year could be different. It probably will be. But right now, this moment is real. Trust me, it is real. Because I see you. And I see you, all these faces of change, and now, so will everyone else."
@tiffanyyoung look Tiff! Sandra Oh is the first asian american to win Golden Globe in multiple categories! Like you said, representation is so important! ❤pic.twitter.com/vmpxgHX7bT

— Brunna 👑 (@jadestouch_) January 7, 2019
And while all of this is certainly monumental, how much has really changed in representation through the years at the Golden Globes? A report in Glamour brought out an alarming fact - no women director has ever won a Golden Globe in the last 25+ years. That didn't change this year either. In fact, an Asian woman and Egyptian man bag at the forefront winning awards in their respective category don't mean much when you look at the nominations for the categories in the first place. In category for best performance by an actor in a motion picture - there were two people of colour - Rami Malek, and John David Washington. Two out of five doesn't seem like bad odds. But if you look at the last five years, this is what the representation actually looks like. In the two major categories - of leading actor in a drama, and leading actress in drama, this is what the representation looks like.
In the last five years, not a single woman of color has won an award - because nobody was nominated. In 2019, we had two nominations - Charlize Theron, who is bi-racial, and Constance Wu, who is Asian-American.
2019 was the first time in the last five years, that a person of colour won an award-- Rami Malek for his role in Bohemian Rhapsody.
Four of the most popular categories in the Golden Globe Awards, Best Actor In A Motion Picture (Drama), Best Actor In A Motion Picture (Musical or Comedy), Best Actress In A Motion Picture(Drama) and Best Actress In A Motion Picture (Music or Comedy),  often see the least amount of representation.
We could be all praises for Sandra Oh, for finally breaking that glass ceiling and winning two golden globes, but while we do so - we don't really stop and think, that one person of color winning doesn't automatically mean that the problem of lack of diversity in the film industry is solved.
The fact remains - there still isn't enough representation and Hollywood has a problem. And it isn't simply a problem limited by race, but also by gender, sexuality and identity.
And this problem isn't limited only to the Golden Globes. When the 88th Oscar nominations were announced, a hashtag #OscarsSoWhite started trending. This was the second time that this hashtag was used to describe nominations - and it brought out a very evident fact - most of the actors nominated were all white. The problem then is spread across award ceremonies and is perhaps a much deep-rooted issue about diversity in Hollywood itself.
Get the best of News18 delivered to your inbox - subscribe to News18 Daybreak. Follow News18.com on Twitter, Instagram, Facebook, Telegram, TikTok and on YouTube, and stay in the know with what's happening in the world around you – in real time.
Read full article