Guess Who Bunty From 'Sacred Games' is Hanging Out With These Days?
Living the dream.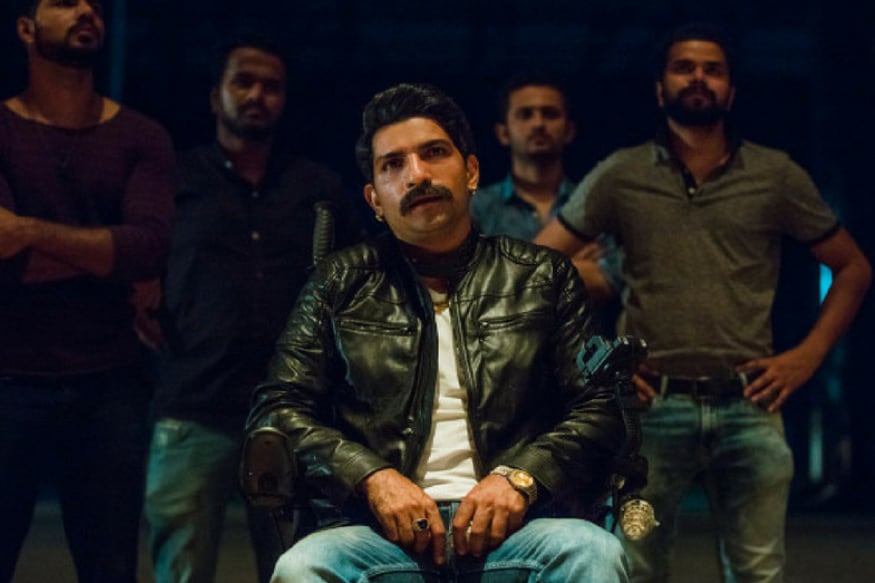 Image credits: Netflix
Bunty has taken his character literally and we couldn't have asked for more.
Sacred Games, the critically successful show based on Vikram Chandra's book of the same name, has been all over our social media timelines for the past few months.
Featuring Nawazuddin Siddiqui, Saif Ali Khan, and Radhika Apte in the lead, it is the supporting cast that made the show immensely popular among the masses. Constable Katekar (Jitendra Joshi), Parulkar (Neeraj Kabi), Subhadra (Rajshri Deshpande) stepped up to the occasion and delivered some powerful performances.
One more character that grabbed the eyeballs was the foul-mouthed Bunty. Played by Jatin Sarna, Bunty's trademark became the gaalis and every time he showed up on the screen, he spat cusses faster than the rap god.
One scene, perhaps a dialogue, that made his character memorable was his interaction with Malcom (Luke Kenny). "Teri g**d mein chatri dal ke nahi khola na main toh mera naam Bunty nahi," he warns.
While the show gears up for the second season, Bunty seems to have taken his character way too seriously and is chilling out with his new friends... umbrellas.
Don't believe us? Here you go:
"Believe me it's a random click," he writes on his Instagram post.
The post induced several laughters on the platform with fans even suggesting the colour of umbrellas they preferred. Well...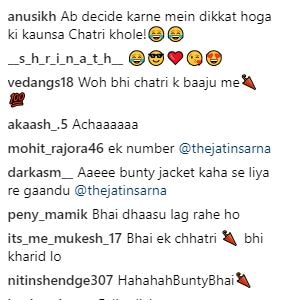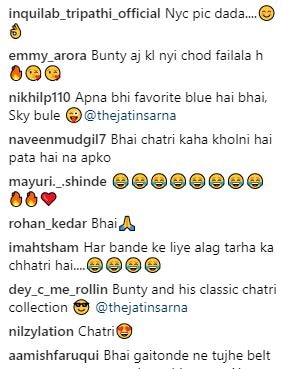 Aware of his fandom, Netflix had announced the show's renewal for a second season in the most Netflix way possible.
"Now that Sacred Games has been renewed for a second season, please stop threatening us with Bunty's 🌂"
Now that Sacred Games has been renewed for a second season, please stop threatening us with Bunty's 🌂

— Netflix India (@NetflixIndia) September 21, 2018
Cannot recollect the scene? You're welcome.
Get the best of News18 delivered to your inbox - subscribe to News18 Daybreak. Follow News18.com on Twitter, Instagram, Facebook, TikTok and on YouTube, and stay in the know with what's happening in the world around you – in real time.
Read full article