GET Stock

Quotes



Happy Birthday, Virender Sehwag : His Twitter Account Proves He Is A Bomb On Social Media
King of words.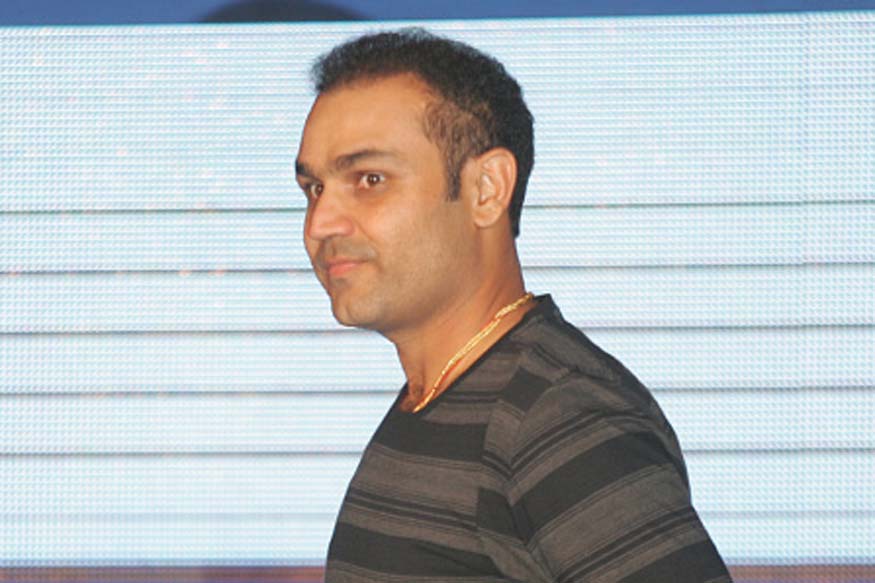 A file phot of Virendra Sehwag. (Getty Images)
On this day, when Virender Sehwag celebrates his 38th birthday, we list down a few of his Twitter conversations to prove that the man is not just a bomb on the field but also on the micro-blogging website.
And while Twitter is full of things wonderful and horrid and it gets difficult to go through the vast majority of dumb, uninformed opinions, the trolls and really horrible puns, you sometimes stumble upon something magical and beautiful. And that bit of magic is Virender Sehwag's account.
The cricketer is not one to mince his words. He tweets whatever he feels like and he does it his way. He doesn't care about political correctness nor does he think about the consequences, he just writes his mind. He goes about his day one tweet at a time and makes it easier for us to get a laugh or two.
Like that day when he trolled master blaster Sachin Tendulkar when the cricketing legend congratulated the Indian cricket team for reclaiming the No. 1 spot in the ICC Test rankings after beating New Zealand.
Or like that time when he gave it back to Piers Morgan for taking potshots at our Olympics medal tally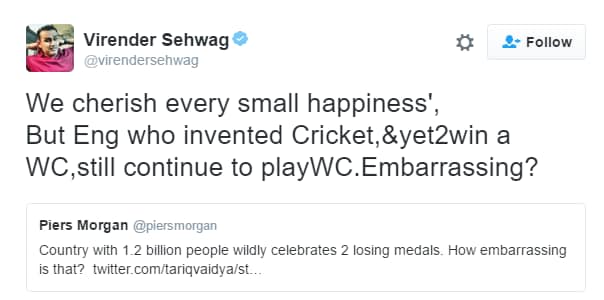 Or the time when he had this superb birthday wish for MS Dhoni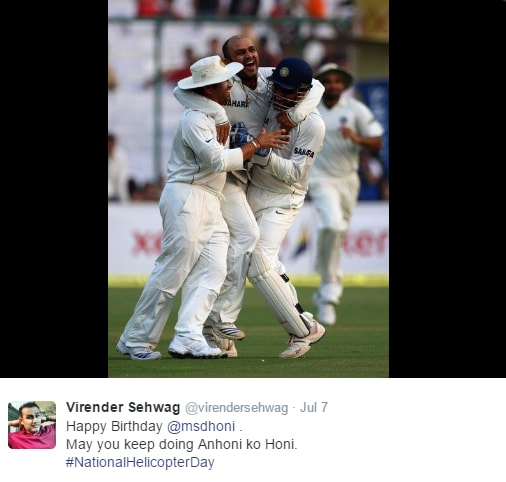 Or this show of support to Sakshi Malik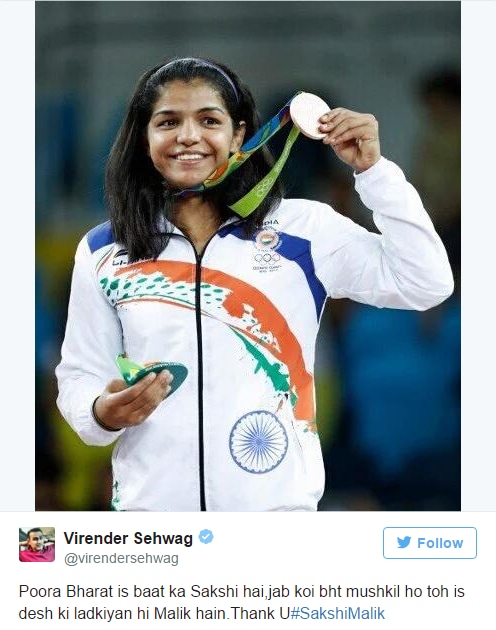 When he gave us this invaluable life hack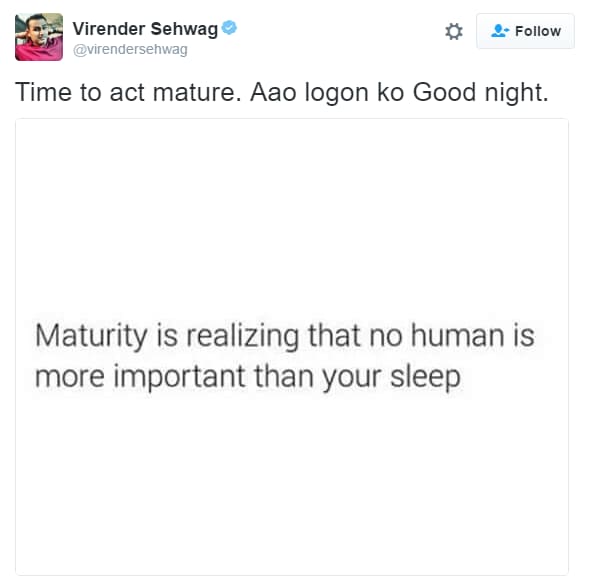 When he made this cringeworthy pun that made us chuckle more than we want to admit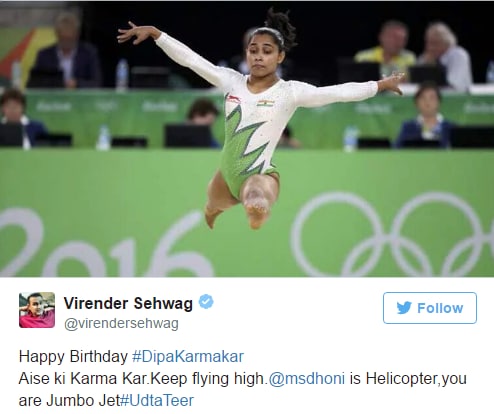 When he spotted this unlikely correlation

When he uses risky hashtags for ironic value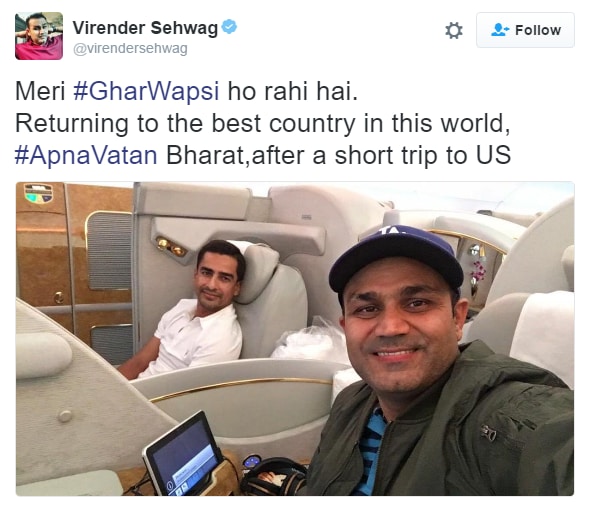 When his pun game keep getting worse and worse (it's the friggin' best)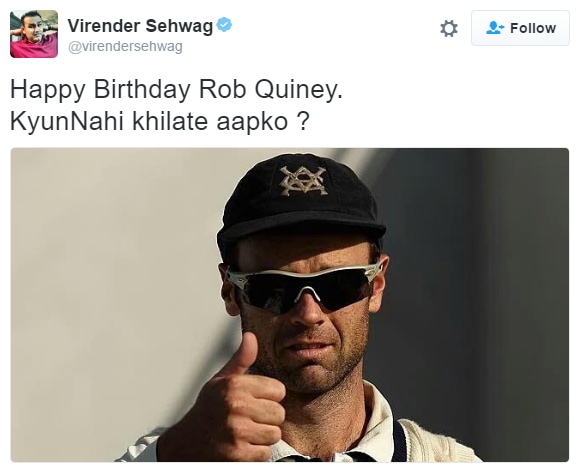 When he made this on-point observation

When he had literally ZERO chill for Aryabhatta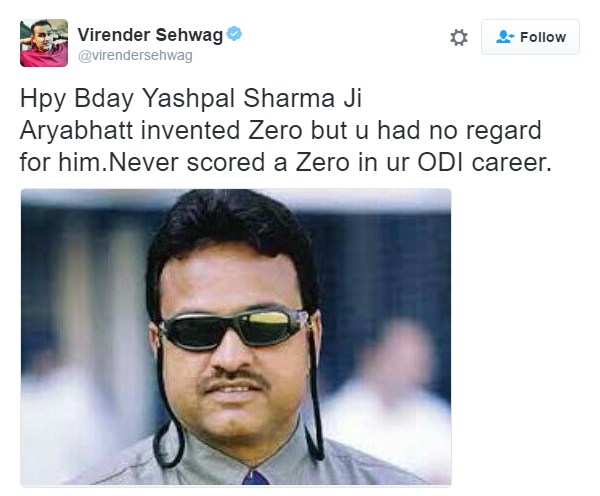 More like Virender Seh-SWAG, am I right?
Also Watch
Read full article