Harvard Professor Calls Coconut Oil 'Pure Poison', Indians Beg to Differ
Despite the already evident health benefits, it is still "pure poison."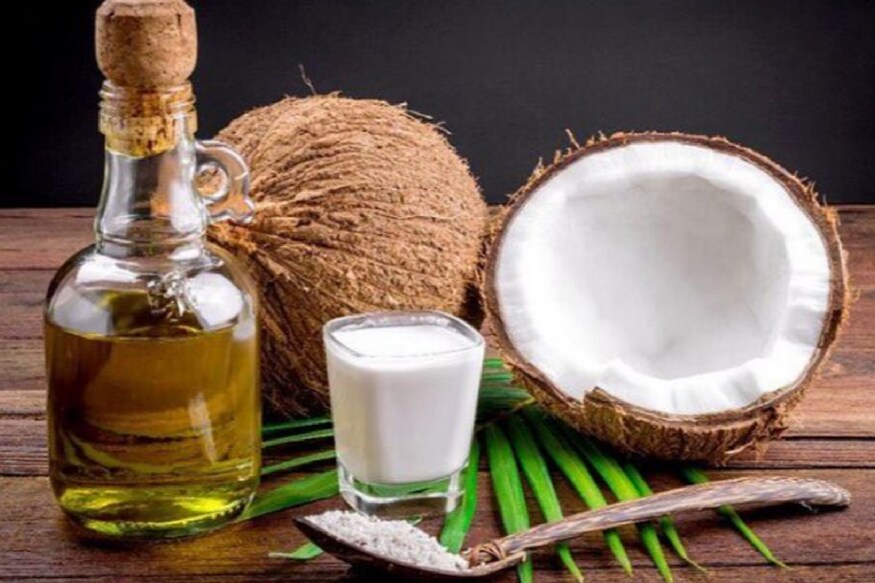 Despite the already evident health benefits, it is still "pure poison."
Every other day you end up finding something you really like "is guaranteed to kill you." But most of these claims are barely ever backed up by Harvard levels of research.
In a talk called "Coconut oil and other nutritional errors," Karin Michels, who is an adjunct professor of epidemiology at Harvard T.H. Chan School of Public Health, says that coconut oil is all kinds of unhealthy and resorts to calling it "poison" at least three times.
And while her research is so far unclear - this video started gaining popularity from when it was posted in July, and the Internet had a different perspective to it. Especially, South Indians.
Why is everything so exaggerated in this damn country? Indians have for thousands of years put coconut oil in our hair, rubbed it on the bodies of babies to warm them, and used it in food. We're fine.

— WorryFree Nandini (@nandelabra) August 23, 2018
Agreed!

India too , in south India (Kerala, Karnataka, Tamilnadu) food is not possible without coconut oil, people are healthier

— Manpreet (@bajwamanpreet1) August 22, 2018
Bro please https://t.co/XwEeCGLyG6

— #RebuildKerala (@sidin) August 23, 2018
Then how come those who consumed coconut oil in Asia survive?

South India, especially Kerala and Tamil Nadu are high in the consumption of the same. https://t.co/QiNrrywh8C

— JohnPaulJose (@popfornews) August 22, 2018
All of India, every Pacific Islander & much of the :

Put down your coconut oil! Your multigenerational uses of this oil is going to kill you

I know a lot of your ancestors have lived long lives but a Harvard professor has the opinion that it's "poison" so, stop. ‍♀️ https://t.co/VNaMNlMDzQ

— Jenna Wright (@JennaWrightHC) August 22, 2018
Average life expectancy of coconut oil consuming areas in India is more than the average. Shocked at @Harvard standard of research! https://t.co/d0mdCiFawl

— Pankaj Pachauri (@PankajPachauri) August 23, 2018
That headline can't be funnier. Indians have used coconut oil for thousands of years. Still alive and kicking. I guess we are poison-eaters then. https://t.co/5bY7c44hTB

— Dr. P.N. Jha । झा जी (@pranab_jha) August 23, 2018
Just saying that we've been using coconut oil in our food and hair for centuries. My 60 year old aunt looks 30 and no one needs hair extensions. https://t.co/eKTJe9kjMP

— Megha Mohan (@meghamohan) August 23, 2018
My mum still insists on me putting coconut cream in my hair once a week. The amount of south Asian elders I see with full hair and amazing skin - we should be dubbed bloomin pioneers.

— Shafi Musaddique (@ShafLdn) August 23, 2018
We've always used coconut oil in moderation. The west took it to extremes and started putting it in everything and basically overdoing it, as they do with all fads. Indian wisdom has always told us that ANYTHING in excess is poison.

— Madhu (@madhu_gopalan) August 23, 2018
Some people used the scientific route - explaining why we shouldn't just resort to calling it 'pure poison.'
Every day brings new scaremongers and doom merchants to town. Fact: coconut oil is as much 'pure poison' as is butter. Yes, it is loaded with saturated fatty acids (just like butter), but to call it pure poison is madness. Read this: https://t.co/grpVy3VDXK pic.twitter.com/ZkSzlIRXiW

— Anand Ranganathan (@ARanganathan72) August 23, 2018
Oh? Pure poison you say? And I suppose I should eat more whole grains and fat-free foods amirite? Yeah, no thanks. Coconut oil is 'pure poison,' Harvard professor says in talk on nutrition https://t.co/pi3gHFnC8n via @usatoday

— Tyler Herek (@TylerHerek) August 22, 2018
Every argument I've seen against coconut oil is that it's high in saturated fat, which raises your total cholesterol and your LDLs ("bad" cholesterol). This is all true, kinda, but the huge misconception is that high cholesterol is bad, or LDLs are bad. It's not that simple.

— Sam Hulick (@SamHulick) August 22, 2018
This is also not the first time someone from the West has debunked something used in India a lot which was thought to be a miracle. Our grandmothers' favorite solution to everything - turmeric, or haldi, also came under speculation some time ago.
Basically, the Editor at @TheAtlantic should be reading scientific articles more carefully. Curcumin is NOT Turmeric. (h/t @srikmat) pic.twitter.com/iMYsvtbmw5

— Anand Ranganathan (@ARanganathan72) April 11, 2017
While everything you love will kill you, it is tiring to wake up every day and find your favorite suddenly being debunked as something that is "deadly" and "pure poison."
Coffee is good for you, coffee is bad for you. a glass of wine a day is ok, a glass a day is bad, chocolate will make you live longer, chocolate is bad for you... IT NEVER ENDS... https://t.co/wzUPlA63mz

— drex (@drex) August 21, 2018
Get the best of News18 delivered to your inbox - subscribe to News18 Daybreak. Follow News18.com on Twitter, Instagram, Facebook, TikTok and on YouTube, and stay in the know with what's happening in the world around you – in real time.
Subscribe to Moneycontrol Pro and gain access to curated markets data, trading recommendations, equity analysis, investment ideas, insights from market gurus and much more. Get Moneycontrol PRO for 1 year at price of 3 months. Use code FREEDOM.
Read full article