'He Made Me Want To Try All The Bizarre Food': How A Mumbai Chef Was Inspired By Anthony Bourdain
Mumbai- based chef Pablo Naranjo Agular talks about how Bourdain changed his life.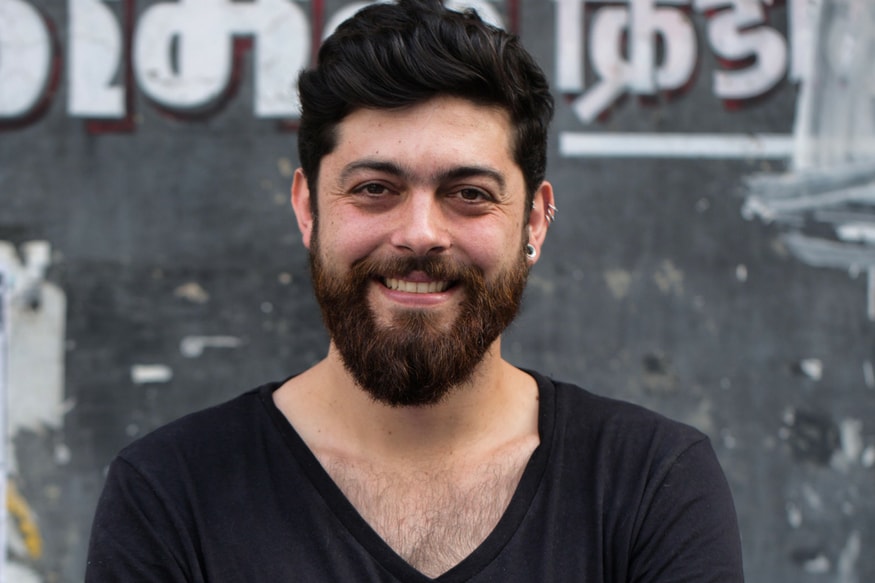 Mumbai- based chef Pablo Naranjo Agular talks about how Bourdain changed his life.
The world has been passionately mourning the loss of Anthony Bourdain: the inquisitive bad boy of culinary world who redefined food writing and switched roles between being a traveler, host and a life coach with ease.
Cheeky Anthony Bourdain achieved celebrity status after the publication of his best-selling book "Kitchen Confidential: Adventures in the Culinary Underbelly" in 2000, after which he went on to gain widespread fame for his CNN series "Parts Unknown" where he travelled the world religiously in the quest for cultures, people and food.
Soon after the news of his death, devastated celebrities, chefs, food bloggers and millions of fans from all walks of life expressed their grief and shock through emotional obituaries, tweeting their favourite memories of Bourdain's life.
One such passionate fan is Chef Pablo Naranjo Agular, the genius behind the heavenly savoury menu of the iconic Café Le 15, which is situated between the cobbled lanes of Colaba, Mumbai.
Half-Colombian-half-Hungarian chef Naranjo, who co-owns the le 15 Patisserie with Pooja Dhingra, the dessert queen of India, has been a huge fan of Bourdain all his life.
Pablo remembers gathering around the television with his family in Colombia in the evenings to watch 'No reservations'. "I'd look at him and wonder-- What a life he has! Just traveling, discovering original foods going around the world eating. I was sixteen when I first discovered him, but I actually didn't know Bourdain was a chef. It was like a dream. He was a storyteller, an honest guy just having the time of his life."
A lot of TV shows entered Pablo's life at the age of fifteen when he realised he wanted to be a chef. But, 'No Reservation' still features on his favourites' list.
"I already knew I wanted to go to France and become a chef, but that feeling of discovery was probably born with this show," said Pablo.
Hailing from a family that wasn't exactly adventurous with food, he explains, how watching Bourdain eat all the crazy, bizarre stuff made him realize how desperately he wanted to understand what was happening in Bourdain's mind while eating. "He really made me want to try food out... eat raw meat, sushi, oysters, liver, tongue, you name it, I was completely hooked and needed to learn how to understand everything the way he did. That's what made him so amazing. He was this badass rockstar food genius and an incredible story teller, bringing you closer to the culture and life of distant lands through the food he tasted. He managed to make us understand everything better," said Pablo.
For as long as Pablo lived at home, his taste palette of meat extended up to chicken, pork, beef, prawns and perhaps one kind of fish and an occasional salmon only.
And then there was Bourdain, the guy with the steeliest stomach. One minute he's casually describing to you the taste of raw sea eyeballs, devouring all kinds of testicles and the next thing you know he's sharing a meal with Obama.
"You feel like you want to be in Bourdain's place every single moment, not only in his shows, but the way he uses words to give you a detailed description of how amazing a whole Ortolan tastes, making you salivate and crave this thing that you've never tasted. Then you finish reading that part and you realise you want that little bird in your mouth with its oozing intestines, crunchy bones and grilled skin! I know this sounds horrendous, but he made it seem like the most magical dish anyone on earth could've ever tasted…I guess that's Anthony's magic," said Pablo, an ardent fan who has also read both of Bourdain's books.
With Bourdain's signature curiosity, swagger and lyricism came a certain degree of profanity with which he explained his life experiences. People adored this, it made them feel like there's really no difference between them and him; and that truly anything is possible.
As Pablo puts it, "You always felt like a friend was telling you a story, no need to be polite whatsoever, the point is that you need to understand at which level he was touched by that dish he tasted that one time in Hong Kong in that little lane... that's it. I think we all considered him as a friend even though he didn't know about it."
Interestingly, not many people know Bourdain had an Indian connect too.
After traipsing through the lands of Punjab, Rajasthan and Kerala the celebrated chef developed a soul connection with India's volatile culinary landscape. Apart from expressing his love for the kaleidoscopic variety of "colours running bright through your eyeballs" and the endless generosity of Indians; it was the discovery of vegetarian food that stayed with him forever.
For the longest, Bourdain was extremely dismissive about with the narrow mindedness of vegetarian food. However, in India, that changed. Vegetarian food was not a burden but an exceptional blend of flavours, textures and techniques.
Just like Bourdain, Pablo too shares a lifelong connection with India and its food.
Pablo left Columbia and went to France to study to become a chef. That's where he met Pooja and together they came down to India. The initial plan was to help Pooja open Le 15. Except somewhere along the way, Pablo fell in love with the country and its food. A quick look at his Instagram is enough to understand this.
"I love street food everywhere in India so much. There is nothing I don't like eating. I've become a crazy food explorer in this country. Of course, there are often risks involved, but as Bourdain always explained, you really get to know a culture through food. As contexts, emotions, situations and places all meet in a plate. It has made me understand and appreciate Indian culture much better. I recently travelled to North- East India, and I think I would've never tasted half of the things I did if I wasn't influenced by Anthony when I was young. I want to eat it all, all the time, and just like Anthony I love asking myself how they thought about it, how did the dish become so well-known and all," Pablo told News18.com.
Of course, this journey has not been emptied of challenges for him.
In 'Kitchen Confidential', Bourdain gives a memorable account of the 'underbelly' of kitchen world depicting kitchens as dens of iniquity that somehow produce something so delicious and divine. For Pablo, his experience as a chef has been a similar one.
"Being a chef is a lot about challenges and India has definitely added a huge amount of them to my life. I'm pretty sure every single chef in India will agree with me because there is no other way to run a restaurant than to struggle your way through. Even though the food scene in Mumbai is has a got a little easier, it's still tough," he said.
For Pablo, "Coming to India was like a slap on his face". He said that vegetarianism was one of the reasons. "That's not just because of the amount of vegetarian people here, or the multiple types of food restrictions people have because of their religion, but also for the variety on vegetarian food. But I have to admit, I never thought plants could taste this good."
While Pablo cherishes every bit of Bourdain's lessons, there is one particular incident of his life that he says he will never forget. This dates back to his time in Paris where he was working as a chef in a local bistro where he got to design his first very own menu, under the guidance of a renowned chef.
"The chef there was very well known for his veal kidney dish. I decided to learn that from him and keep it on the menu. One day on account of an inevitable bank appointment in Paris, I had to excuse myself from the lunch service. I came back around 1:30pm in the middle of the service, the restaurant wasn't very busy at that time but to my absolute dismay I found out that while I was gone, Anthony Bourdain and Eric Ripert came to taste our veal kidney dish!"
Pablo, obviously, till this day, hates that he missed out on this occasion.
"I was completely devastated! They came, ordered, filmed, ate and left in one hour. This one chance in my life to cook for him and I miss it for a blasted bank appointment," he said.
He said he will always have a bitter taste of never getting to meet Bourdain personally.
Get the best of News18 delivered to your inbox - subscribe to News18 Daybreak. Follow News18.com on Twitter, Instagram, Facebook, Telegram, TikTok and on YouTube, and stay in the know with what's happening in the world around you – in real time.
Read full article