Here's Every 70s and 80s Reference From 'Stranger Things' in One Supercut
This show is a nostalgia bomb!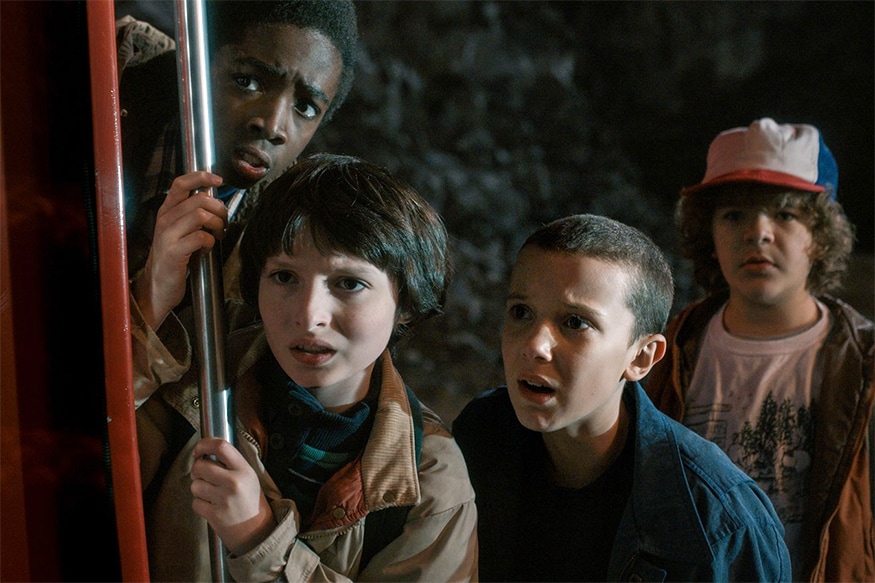 Image source: Netflix
The newest Netflix to have taken the world by storm is Stranger Things. A science fiction tale based in the 80s, the show is full of Steven Spielberg and Stephen King nostalgia and countless homages to a number of science fiction movies from the 70s and 80s.
Set in a sleepy American town, the show revolves around 3 pre-pubescent nerdy kids who try to find their friend trapped in another dimension.
The show, that has received critical acclaim for its writing, cinematography and characters, has paid homages to a tonne of movies like The Goonies, Alien, E.T the Extra-Terrestrial, Firestarter, Poltergeist, Close Encounters of the Third Kind, A Nightmare on Elm Street, Explorers, The Shining, Stand By Me, Carrie, Commando etc.
French director Ulysse Thevenon created a supercut of all the homages in the series and from where they have been inspired and it is a thing of beauty. And seen juxtaposed to the original scenes, a lot of subtle references come out clearer than day. This is one video every fan of the series should definitely watch!
Read full article