Hillary Clinton's Campaign Video Of Miss Universe 'Insulted' by Donald Trump Goes Viral
The war is on.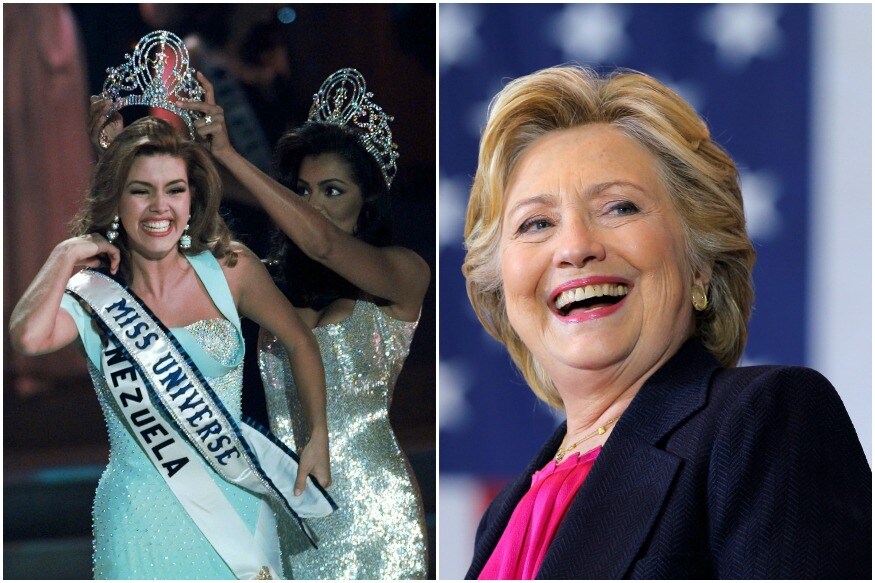 (Photo: AP/Reuters)
Revenge is a dish best served cold. And, Alicia Machado, who was given the sexist nickname of 'Miss Piggy' by Donald Trump 20 years ago, may very well have hers when she votes for the US president this November.
Machado was thrust in the spotlight during the first presidential debate on Tuesday when Hillary Clinton cited her as an example of Trump's alleged sexist and racist behaviour during his reality TV days. The Democratic nominee called out Trump for referring to Machado, a Venezuelan-born actress, as Miss Housekeeping, "because she was Latina".
Team Clinton quickly followed up her virtual win in the debate with a web video detailing Machado's story, portraying her as a mortified pageant winner whom Trump called "fat, ugly" and blindsided by inviting reporters to watch her work out.
The video, posted on Clinton's Facebook page, garnered millions of views and was widely shared within 12 hours, with many coming out in support of Machado and demanding an apology from Trump, her one-time beauty pageant boss. Some, too young in 1996, said they were unaware of the entire episode and thanked Clinton for bringing it to their notice.
Asked about the incident during an interview on Tuesday, Trump said Machado was "the worst we ever had," adding: "She gained a massive amount of weight. It was a real problem. We had a real problem."
It will be interesting to see how Team Trump firefights this one, because as Clinton warned her Republican opponent: "Alicia Machado has become a US citizen, and you can bet she's going to vote this November."
With input from AP.
Get the best of News18 delivered to your inbox - subscribe to News18 Daybreak. Follow News18.com on Twitter, Instagram, Facebook, TikTok and on YouTube, and stay in the know with what's happening in the world around you – in real time.
| Edited by: Mugdha Kapoor Safaya
Read full article