Holy Cow: Stephen Hawking Performed Live With the Rock Band 'Anathema'!
More like Stephen Rocking, am I right?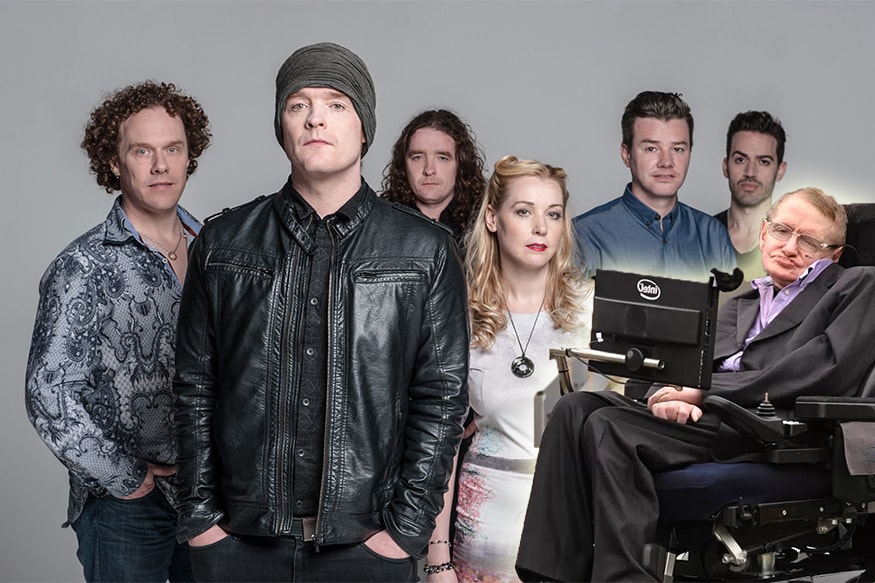 More like Stephen Rocking, am I right?
When he's not solving complex physics and math equations to understand the universe and how it was created, world famous physicist Stephen Hawking performs in rock concerts. YES. The world-renowned physicist took to the stage at Starmus Festival, with Anathema, a British rock band, to perform Pink Floyd's Keep Talking, which famously sampled his voice in 1994.
Anathema guitarist and singer Vincent Cavanagh said he was 'honoured' to be performing with Stephen Hawking.
"We haven't really told anyone because we don't want to jinx it. It's such a big thing, it's once-in-a-lifetime and to be honest we didn't want to believe it" said Cavanagh.
Watch this incredibly amazing and unique performance, right here:
Get the best of News18 delivered to your inbox - subscribe to News18 Daybreak. Follow News18.com on Twitter, Instagram, Facebook, Telegram, TikTok and on YouTube, and stay in the know with what's happening in the world around you – in real time.
Read full article