How a Video of Kylie Jenner With Baby Stormie Sparked A Cultural Debate on Ear Piercing
To pierce or not to pierce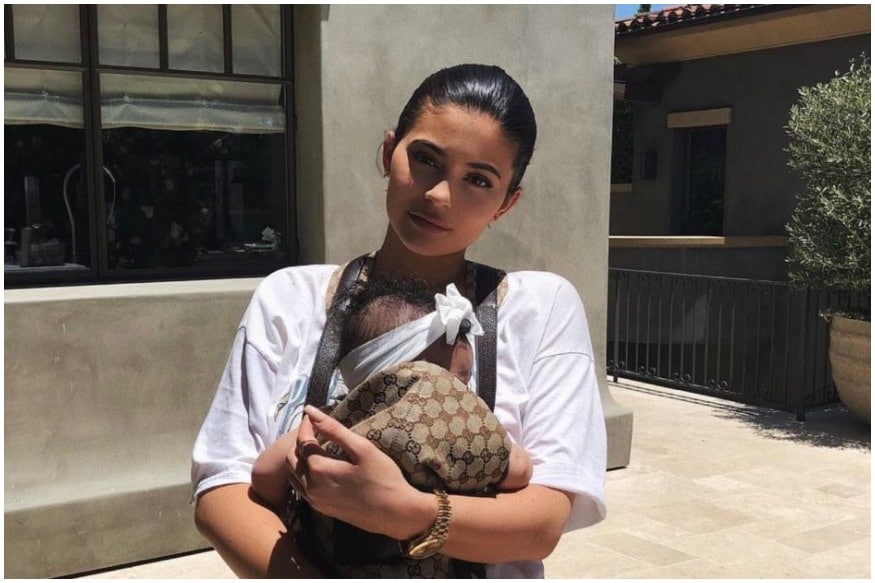 Instagram
When Kylie Jenner uploaded a video of herself with her baby daughter Stormi on Instagram last week, little did she know that a small detail in the photo would lead to a cultural war.
While the photo instantly went viral on Instagram (like any other post made by Kylie), netizens were quick to react to Stormi's pierced ears.
Many objected to the 5-month-old's pierced ears, claiming that the act bordered onc hiold abuse.
However, after the initial criticism, Kylie's fans who span the length and breadth of the world, came to her rescue.
Netizens including those from India, Africa, Mexico and other places pointed out that in many cultures such as theirs, it was completely natural to get a baby's ears pierced.
In Nigeria babies literally get their ears pierced the day after they're born and Kylie Jenner's being slated for piercing her 5 month old daughter's ears lmaooo it's really not a big deal, people find everything to be mad about these days ‍♀️

— römôlå (@RomolaAdenaike) July 14, 2018
People are giving Kylie Jenner a hard time for piercing her daughters ears...I legit got mine pierced at the hospital when I was born It's like people look for reasons to be triggered

— Carolina Pinglo (@carepinglo) July 16, 2018
*laughs in Indian* https://t.co/e2YdqlqRwk

— mallu papi (@shyxmm) July 16, 2018
Kylie Jenner is getting shit for piercing her baby's ears, meanwhile it's the first thing eastern european and latino parents do to their baby

— Paulina (@PaulinaRoe) July 14, 2018
Many shared their personal experience of getting their ears pierced as a baby:
why are ppl slating kylie jenner for having stormi's ear pierced ??? i had my ears pierced before i turned one bc when ur a baby it's less painful and the child won't remember the pain, like sis it's not that deep

— stan charli xcx fatass (@artschoolsucks) July 12, 2018
this is so annoying. Yea I'm a judgy person (especially about the kardashian/Jenners) but stop insinuating that Kylie is a bad mother for piercing her baby's ears at this age.My pediatrician literally pierces ears at 5 months because that is when it is safe to do so. https://t.co/Vbu9RbHyky

— BRIANNA (@briannayhp) July 16, 2018
In fact, the controversy led to deeper questions about vaccination and circumcision:
So y'all mad Kylie Jenner pierced her baby's ears but y'all still won't vaccinate y'all kids???????? lmao

— caylyn (@specialcay_) July 18, 2018
mad how this sparks a debate but parents can still chop off part of their son's penis as soon as they're born like it's the most normal thing in the world https://t.co/7RSmIKUkOH

— yer da (@MorrisseyBBK) July 18, 2018
Kylie, who was recently named by Forbes as the wealthiest self-made woman in the US, is yet to respond to the controversy.
Read full article
Countdown To
Elections Results
To Assembly Elections 2018 Results