How a Working Prison in Hubli Got the Most Wonderful Makeover
From abstract paintings to portraits of famous people like Mahatma Gandhi, Nelson Mandela etc, every bit of art was to motivate the inmates to reform themselves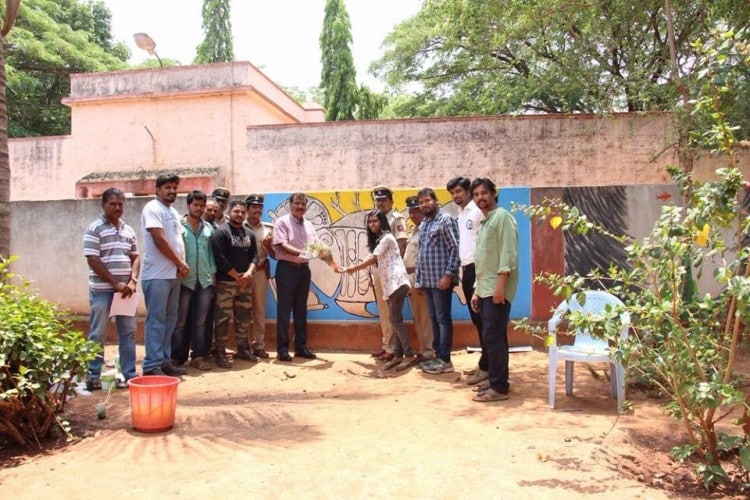 Our world is slowly turning more and more grey with every passing moment. Whether it is the smoggy horizons, or the concrete jungle skylines or just us in general. We need more colour in our lives. We need to be reminded that things can be beautiful, and we need just a little more hope and happiness. And no where is colour needed more than on the other side of a prison wall.
Why would criminals need more colour and hope in their lives? Aren't they humans too. Don't they deserve an opportunity to rehabilitate? Such was the idea of Sunil Patil, a traveler and part of the World Economic Forum. It is, as a part of the latter, that he is a member of 'Global Shapers Community' in Hubli, Karnataka, and how he came upon the idea of beautifying this 'transit' city.
Hubli is a city that falls on the routes leading to Mumbai, Pune, Goa and other cities, frequented by tourists and non-tourists alike. But does Hubli need to remain a random landmark or maybe a pit-stop? Of course not. And hence was conceived the idea of beautifying the city with art.
Sunil was inspired by the Malaysian city of Penang which had covered itself with art and had turned into a tourist spot. And his inspiration took him to start an initiative called the 'Heartists', whose purpose is to beautify the city with vibrant street art. The name 'Heartists' comes from the idea of "art coming straight through the heart" and their first project was to paint the outer walls of the Hubli prison.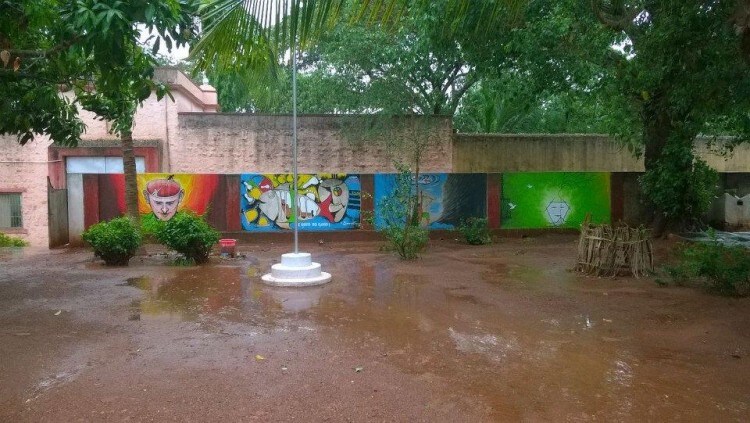 The plan was all set to be executed when they encountered a snag. According to Indian Law, the outer walls of a jail cannot be painted in dark colours. This stipulation exists because it is easier to identify cracks or breaks in a wall which is light coloured, as opposed to dark ones.
But the police force and the jail staff like the idea and they suggested a minor change. 'The Heartists would now paint the inside walls of the jail complex. And thus took place the beautification of a working prison, a first in the state of Karnataka.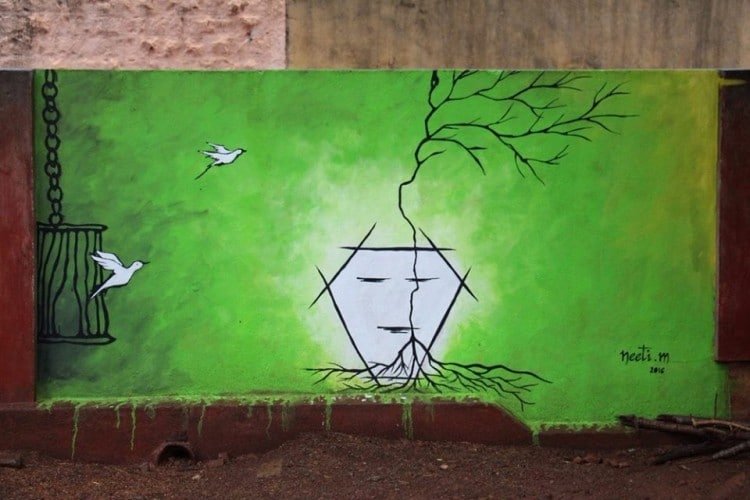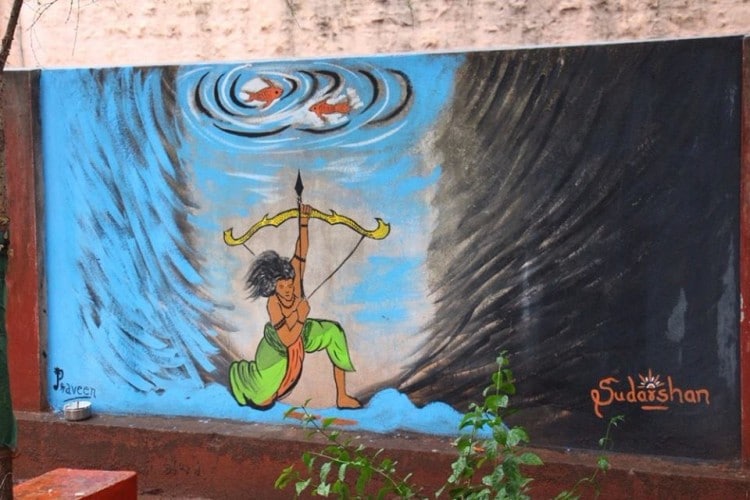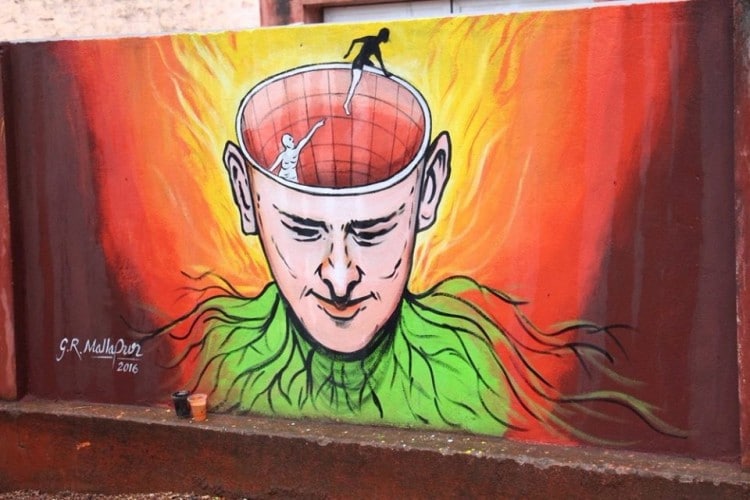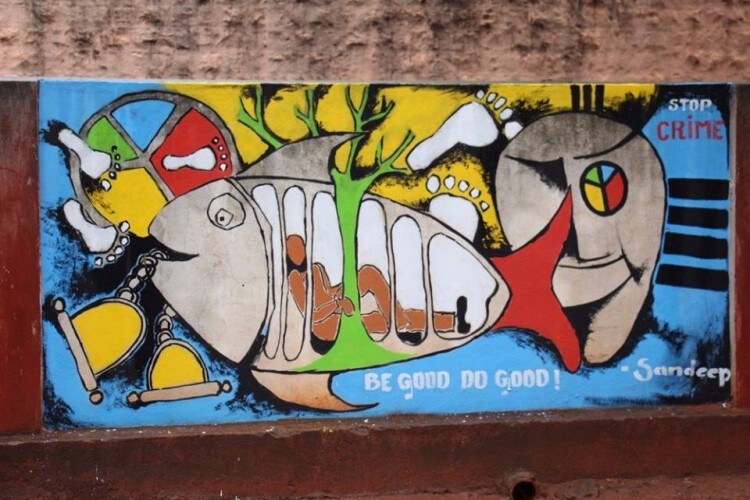 With the help of several artists from around the city, they transformed a once dull grey place, into a cornucopia of colours and motivation. These artists included full-time painters like Guru Mallapur, KV Shankar and MK Bhandari, as well as architects like Santosh Harapanahalli and Neeti Marji (the only woman in the Heartists squad), and tattoo artist Sudarshan GM.
From abstract paintings to portraits of famous people like Mahatma Gandhi, Nelson Mandela, and Gautam Buddha, every bit of art was to motivate the inmates and give them a little hope to reform themselves. "At the end of the day they are human beings. People can change and we want to motivate them to change" says Sunil.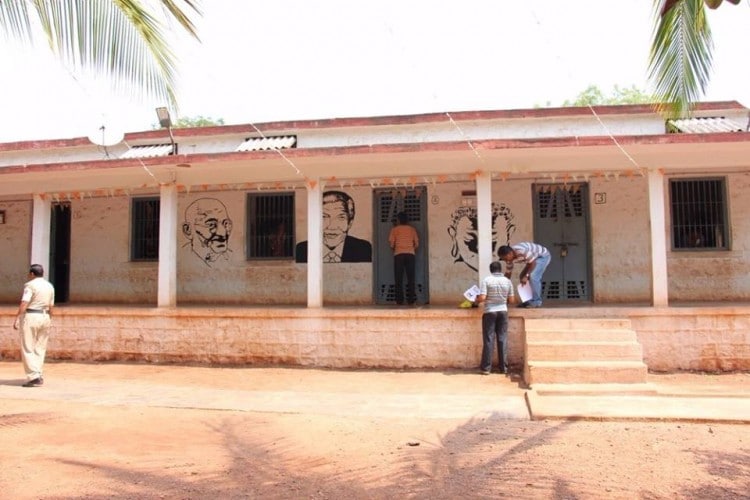 Both the authorities and the inmates loved what they had managed to do and it opened doors to several other possible beautification projects. Sunil says he had no difficulty whatsoever while working with the authorities. In Fact they were very enthusiastic about the whole idea. Since the completion of this project, he has been approached by police officers from other police stations for making their jails creative and people-friendly.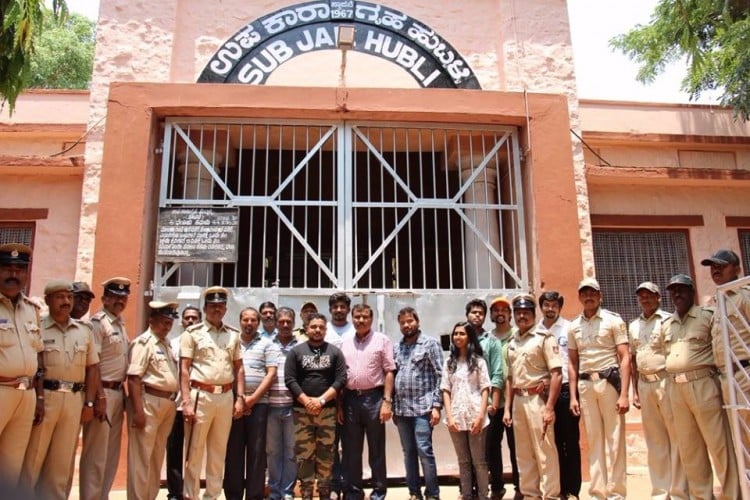 It may have started as an idea to beautify a city, but it ultimately led to something unique and wonderful all the same.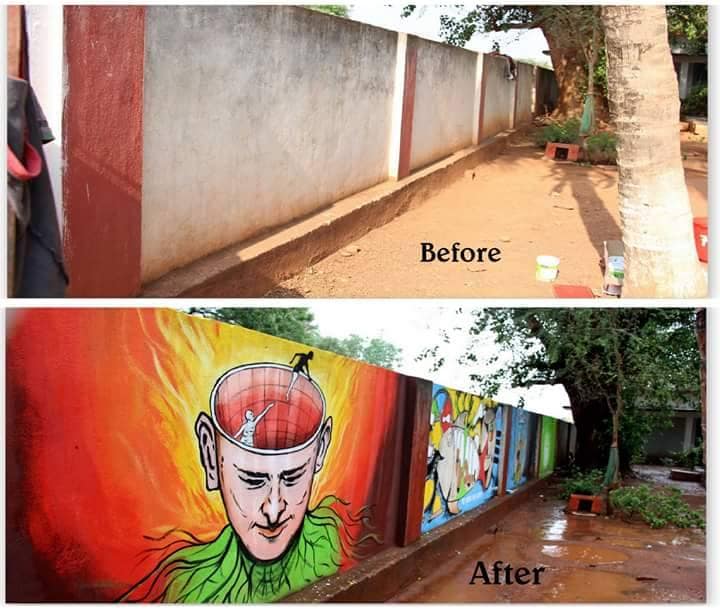 Get the best of News18 delivered to your inbox - subscribe to News18 Daybreak. Follow News18.com on Twitter, Instagram, Facebook, TikTok and on YouTube, and stay in the know with what's happening in the world around you – in real time.
Read full article