How Barack Obama Proves No Politician Can Have Fun The Way He Does
You'll be missed.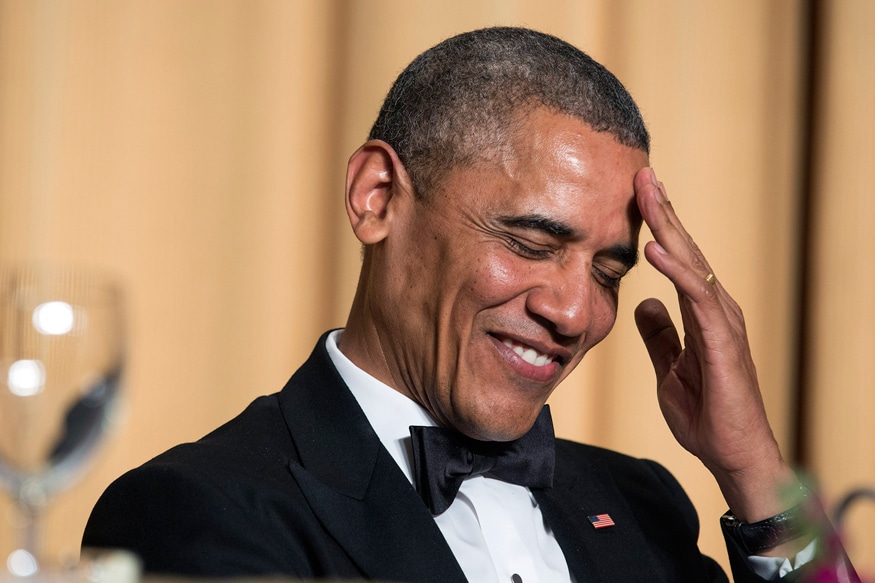 US President Barack Obama laughs at a joke during a dinner (File photo/ Reuters)
Democrat Hillary Clinton and Republican Donald Trump face the judgment of the voters on Tuesday as millions of Americans turn out on Election Day to pick the next U.S. president and end a bruising campaign that polls said favored Clinton.
And while Americans decide the fate of their country, the world shall miss United States' soon-to-retire President Barack Obama.
Obama, the 44th President of the United States, has been the most unique thing that has happened to the world, to say the least.
From being the first black President of the country to being a symbol of change, the golden boy of liberalism, Obama has received both praise and criticism for his policies and decisions in the last 8 years. Obama's retirement will be, to quote the Friends reference, the end of an era.
But no matter how much you love or hate the man, you cannot doubt for a second that he has in fact been the coolest President the world has ever seen.
He is funny and has a sense of humour. He is not afraid of saying things that others might think are unfit of the Oval Office and he is definitely not afraid to be the badass he is, in front of everyone.
Here are 8 times that he was just way too cool for school!
When he danced to Michael Jackson's Thriller On Halloween.
When Obama read some pretty mean tweets about himself again and gave it back to @realDonaldTrump!
When he slow-jammed the with Jimmy Fallon
When he freestyle rapped with Lin-Manuel Miranda
When he did the most epic 'mic drop' in the history of mankind!
When he showed everyone that he is just like everyone else
When he joked about (was it really a joke though?) building the Iron Man suit
When he got an 'Anger Translator' for himself at the White House Correspondents Dinner
Shine on Mr President, you shall always be the most awesome political leader the world has seen.
Get the best of News18 delivered to your inbox - subscribe to News18 Daybreak. Follow News18.com on Twitter, Instagram, Facebook, Telegram, TikTok and on YouTube, and stay in the know with what's happening in the world around you – in real time.
| Edited by: Mugdha Kapoor Safaya
Read full article