Municipal Corporations

9/10

TRS

8

INC

0

BJP

1

AIMIM

0

OTH

0
MUNICIPALITIES

114/120

TRS

96

INC

9

BJP

3

AIMIM

2

OTH

4
Refresh Data
How Scientists Created Healthy Baby Mice from Two Female Mice and What It Means For the Future of Same-Sex Reproduction
Two female mice mothers gave birth to a set of healthy offspring!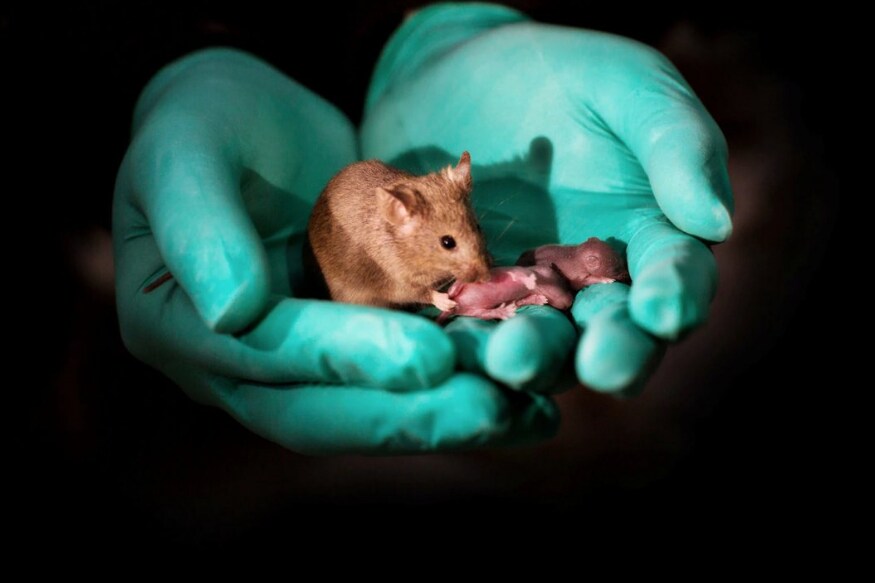 Two female mice mothers gave birth to a set of healthy offspring!
Reproduction is a complex process that requires genetic parts and from two opposite-sex organisms in order to procreate. However, scientists in a first have pushed back the barriers for same-sex reproduction in humans.
Needing genes from opposite-sex parents for reproduction only applies to mammals. However, certain breeds of female fish, reptiles, amphibians and birds can give birth alone - the scientific name for which is 'parthenogenesis.'
Following this strain of reproduction, scientists in China took an egg from one mouse and a special type of cell - a haploid embryonic stem cell - from another.
However, simply combining these two cells wasn't enough. The process required gene-editing, where the scientists deleted three sets of genetic instructions to make them compatible.
And the result? Healthy mice babies from two mice mothers.
The process was initially tried on with a double-dad approach, but the resulting offspring died within 48 hours of being born - the male process required editing of seven gene-codes.
"Using gene editing and stem cells, researchers in China have helped mice of the same sex bear pups."

Works much, much better with two moms than two dads though.https://t.co/5N5L9GYHhC

— Brian Glucroft (@BrianGlucroft) October 12, 2018
Not sure this is good news for some of us ... "The scientists said the "bimaternal" (two mammas) animals were healthy and went on to have pups of their own. But there was bad news on the all-male front. Mice with double-dads were attempted, but died within days of being born." https://t.co/X4q66CGi5t — Greg DeRego (@gregderego) October 12, 2018
However, it left people confused as two female organisms could only give birth to female offspring - because of the lack of a Y-chromosome.
Huh... So, can the female mice have a male child? Since they lack a Y chromosome?

Or can the Y chromosome be put in inside the lab?

— Tony Rivera (@Codetony6) October 11, 2018
Great question — female mice can only have female pups. Scientists think that they could theoretically make males, but that's a bit in the future. Pairs of males can have either female or male pups. But for this study, the researchers opted for only male children from the dads — Maya Wei-Haas (@WeiPoints) October 11, 2018
Dr Teresa Holm, from the University of Auckland, thinks there is a chance of recreating this birth in other species in the long run. "It may even lead to the development of ways for same-sex couples to reproduce healthy children of their own," she says.
But she points out there are "significant ethical and safety concerns that would need to be overcome."
A team at the Chinese Academy of Sciences stunned geneticists by producing 29 healthy #mouse pups from two female parents with the help of #DNA editing. Next: Monkeys. Future: Humans?! Whoa! #genes https://t.co/kFMfaH48KS pic.twitter.com/An9m6jy96i

— Sophia Yan 嚴倩君 (@sophia_yan) October 12, 2018
The ethical boundaries of this, however, have been questioned as well.
@mnemalceff This is the craziest thing I've heard this week. I thought this was imposible, to genetically have children between the same sex. If this is about to happen one day, what would come next? Maybe it is not ethically right to do this, but apparently science doesn't care. https://t.co/Dr9wBB01MD — Ana Paula Espinosa Romero (@apespinosa19) October 11, 2018
Incase you are up for some 'light' evening reading full of excellent ethical Qs (and input from a Stanford Law Prof), I wrote this earlier about the Chinese research group who made healthy offspring from two female mice (and unhealthy from male mice!) https://t.co/qjIxR1UbR2

— Dr Vicky Forster (@vickyyyf) October 11, 2018
But people are still appreciating this scientific break-through. Who knows what the future may hold for same-sex reproduction?
I'm SO gonna quote this the next time somebody yells "But you need a man and a woman to produce children!" https://t.co/n0VOEXjzTN — Jenny‍♀️ (@Speckmonster) October 11, 2018
Get the best of News18 delivered to your inbox - subscribe to News18 Daybreak. Follow News18.com on Twitter, Instagram, Facebook, Telegram, TikTok and on YouTube, and stay in the know with what's happening in the world around you – in real time.
Read full article