How Some Indians Who Were Trying to Google 'Stan Lee' Ended Up Reading About a Giraffe in California
Comedy of errors.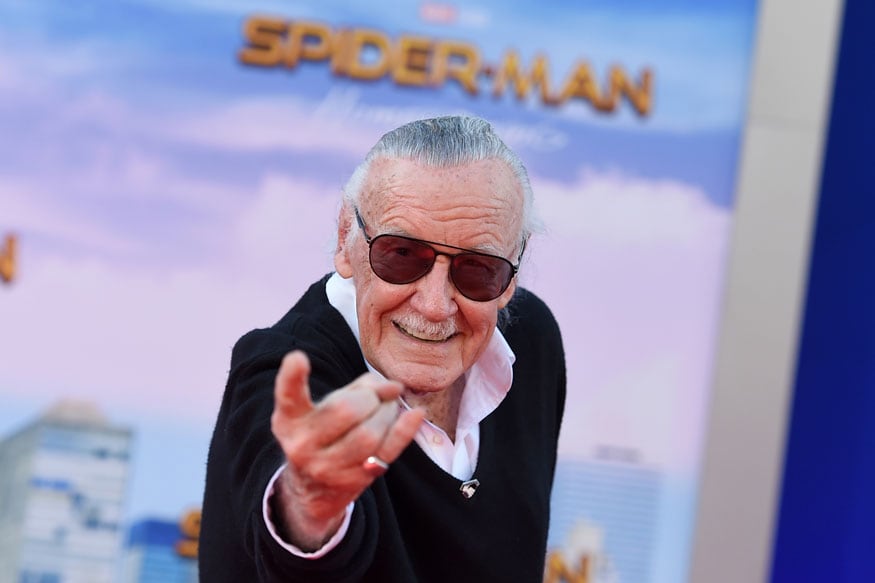 Image by AP.
Tuesday was a tragic day for the superhero comics and the Marvel universe fans.
Celebrated comic book writer Stan Lee, who gave birth to iconic characters such as Spider-Man, Iron Man, the Hulk and other Marvel superheroes died at the age of 95, leaving behind a legacy as rich and illustrious as the superhero universes he dreamed up.
After the news of his death broke, fans, friends and family paid their tributes on social media, sharing how the legend had made an impact on their lives.
There was even an interest among the fans to search up the word - 'Excelsior' after Lee's official Twitter account posted a tweet after his demise.
— stan lee (@TheRealStanLee) November 12, 2018
Back in India, things weren't any different. As soon as the news of Stan Lee's death started flooding our social media timelines, curious Indians started Googling about the legend, to know more about him. But somehow, desis goofed up their Google search and unwittingly ended up reading about a giraffe in California.
Yep.
How did this happen? A simple typo.
Instead of searching for 'Stan Lee,' they looked up for 'Stanley' and came across articles about a celeb-loved animal in the USA.
After celebrities such as Gerard Butler and Miley Cyrus lost their houses following the deadly wildfires in California, Malibu Wine Safaris, a home to exotic animals, reportedly was in the path of the Woolsey fire.
Y'all know I have a special place for giraffes in my heart! All animals but I am being told that all animals from Malibu wines safari are safe!! I didn't think they would do that to Stanley. That's a fake report pic.twitter.com/SY1Majq1ae

— Khloé (@khloekardashian) November 10, 2018
The tension was so high in the west, Malibu Wine Safaris, a home to Stanley, had to post an Instagram, assuring that Stanley was safe.
The 36-year-old comedian Whitney Cummings went to the ground zero and was critical of Malibu Wines for not evacuating its animals.
The Woolsey fire is one of three major blazes burning across California. As of Sunday night, the fire had spread to 85,500 acres.
Together with the smaller Hill fire, which spans 4,531 acres, the Woolsey fire has so far destroyed 179 structures, but fire officials say another 57,000 are threatened.
The third fire, Northern California's Campfire, is the most destructive in state history and one of the deadliest. That blaze virtually burned the town of Paradise to the ground, destroying thousands of homes and structures.
Read full article