How Watching Japanese TV Shows Helped Me Learn Spanish
Seriously, it actually works.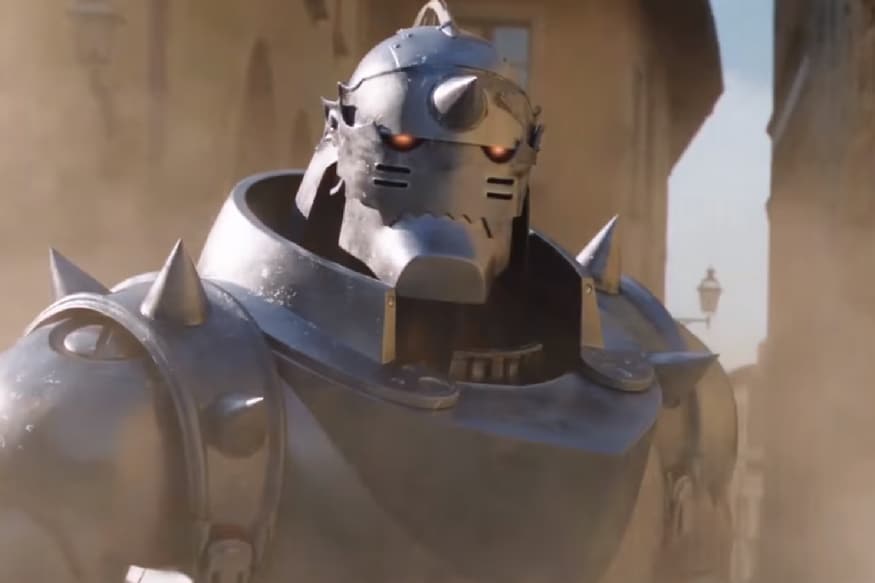 Photo credits: New Trailer Buzz | YouTube
I never would have imagined that Anime would end up helping me improve my Spanish!
As I have previously written, I grew up in Mexico, and I enjoy speaking Spanish. I feel that I have a unique perspective on language learning, as I was pretty much thrown into learning Spanish when my parents brought us to Mexico when I was twelve years old. I hope to share some of the different tools and techniques that helped me learn, and I hope they are of use to others as well!
Japanese Anime
A little background: there was a girl.
I liked that girl, and that girl liked anime. I started to watch anime… and continued to do so even after said girl was no longer part of the equation.
One September we decided to explore, so we went to Guadalajara, Jalisco. Guadalajara is one of the biggest cities in Mexico, and we wanted the full experience, so we went shopping in El Mercado de San Juan de Dios.
Once my family and I arrived, we huddled together and slowly made our way through this labyrinth. (On future occasions, there was much less huddling, and more enjoying. It was a little overwhelming the first time, but completely worth it.)
At almost every stall, someone would say "Hey Güero!" (which basically translates to "fair-skinned guy" or "whitey" depending on how it's said.) But I didn't stop, I was on a search. I had never seen so many knock-offs before. Air Jordans for 25 dollars, Gucci bags for less than it cost for my family to eat tacos, and pirated video games for under 2 USD. You could walk in with 100 dollars and exit with clothes and accessories and movies to last you a year.
I knew I'd end up buying SOMETHING, but I didn't know what to buy.
And then I saw it.
Full Metal Alchemist. The full series. For less than what it'd cost to rent the first twelve episodes from Blockbuster (yes, this happened more than a few years ago!)
There was no way to test it out, to see if it would work on our DVD player (back in the day, there were different regions for DVDs, and not all DVD players played all regions.) Nor did I know what language it would be in… But I bought it. Five dollars for 52 awesome episodes of Full Metal Alchemist? Yes please!
I brought it home, so excited to try it out! I press play… and it's in Spanish!
Ok, I got this. I'm sure there's a way to change languages… Yes! Ok, so the languages are… Spanish, or… Japanese.
Uh-oh.
I'm sure at least the subtitles are in English, that'd be weird if they weren't, right? Ok, go to Subtitles Menu… And Spanish. Only Spanish
So, my options are: 1. Return said pirated DVDs (just kidding, that'd be basically impossible. Not only will I be laughed at if I try to ask them for a refund, I don't even know HOW to ask for one!)
2. Watch the anime in Spanish (which, not being racist, sucks! The Spanish dubbing is almost always substantially worse than the original, many times the voices sound NOTHING like the original actors.)
Or, option 3: Watch in the original Japanese, with Spanish subtitles.
Guess which option I took?
I started watching the first episode; I did NOT understand any of the Japanese, and I only half-understood the Spanish subtitles. But I persisted.
Little by little, episode by episode, I was getting the hang of reading Spanish.
The same words would pop up, and I would understand them through context. (Or simply look them up on the internet if I was truly stuck.)
The weeks flew by, the episodes every time made a little more sense… And then… I was done.
I had finished watching all 52 episodes of my Japanese anime with Spanish subtitles!
I wasn't perfect at speaking Spanish afterwards… But I was better. And you know what? I enjoyed every 20 minute session of practicing my Spanish as I watched my anime.
The thing is, learning a language doesn't always need to leave you exhausted and exasperated. Sometimes, you can just pop on a cartoon in another language, and enjoy! (On this same trip, I had a crash course in speaking Spanish when I met some very cute señoritas at an amusement park with my friend. That very fun story will need to be told another time. Assuming my wife lets me tell the story!)
Read full article
Countdown To
Elections Results
To Assembly Elections 2018 Results