In April 2018, Sarabpreet Singh, a technology entrepreneur from Ranchi, popularly known as the 'Meme Man', was jailed for eight days after his April Fool's Day meme. Singh's mistake was that he had made a satirical meme of the chief minister (CM) of Jharkhand.
But Singh is still not sure why exactly he was jailed for what he thought was a 'harmless' meme.
"I published the meme on Facebook, which was a juxtaposition of the CM's own 3 second video in state assembly, a Bollywood song, and a Mentos commercial that was branded as 'aam zindagi Vs mentos zindagi,'" Singh recollected.
Singh had been booked under sections 419 (impersonation), 420 (fraud), 468 (forgery), 500 (defamation) and 505 (statements conducing to public mischief) of the Indian Penal Code, section 103 (false trademark) and 105 (subsequent offence) of the Trademark Act, 1999, and Section 66C and 66B (identity theft) of the IT Act.
"I am very surprised that Twitter, that suspended my account for having a 'copyright' claim, still has a lot of videos on mentos 'Aam Zindagi vs Mentos Zindagi'. There is no way I was trying to infringe a copyright or defaming Mentos. It was just a MEME, which was mentioned in the description too," he said.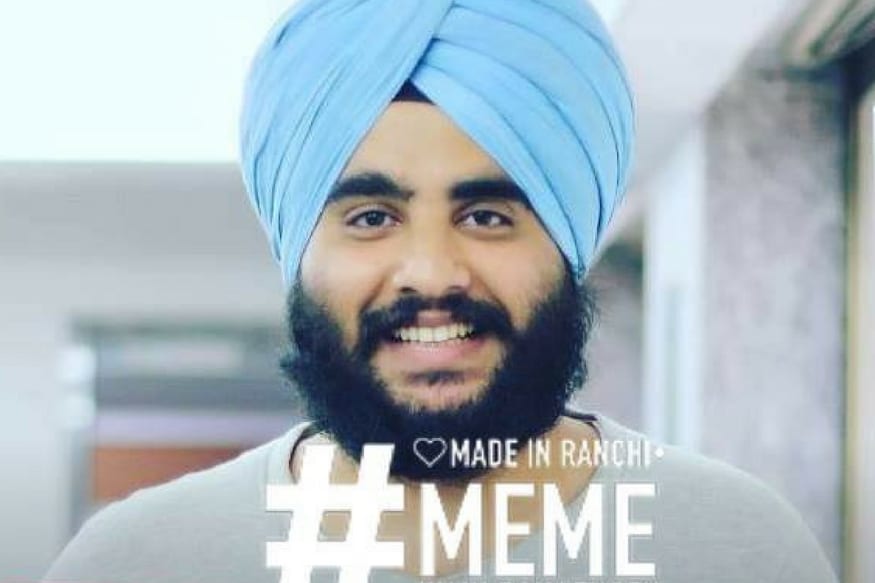 Freedom of expression has always been a contentious issue in India. There have been innumerable instances of different governments curbing free speech or dissent through unconstitutional means. It is unfortunate that even after 71 years of independence, people hesitate to criticize the government, mock politicians and make fun of political parties due to the fear of being legally harassed or jailed.
In 2015, the Hon'ble Supreme Court quashed the contentious Section 66A act, which was misused by governments to curb dissent and jail people critical of them. The court had said that the public's right to know is directly affected by Section 66A of Information Technology Act and the act was vague and "what may be offensive to a person, may not be offensive to others". However, despite quashing of the Section 66A, other laws have been frequently invoked and misused to jail ordinary citizens. Whether being jailed for criticizing central ministers or jailed for being an 'admin' of a WhatsApp group, there are a plethora of cases, where laws have been misused to curb dissent.  
Recently, the Ministry of Home Affairs requested the Law Commission of India to study the use of provisions of the sedition law and suggest amendments, if any, according to this reply in the Rajya Sabha on July 18, 2018. The report further says that the Law Commission has undertaken the examination of the sedition law and is considering the scope and ambit of the law on sedition, to ascertain under what circumstances it can legitimately be invoked.
Sarabpreet Singh's incident from Jharkhand highlights how slippery the slope really is.
Karuna Nundy, an eminent Supreme Court advocate said that the world, and India in particular, have exploded with ideas and views because of the easy access to public speeches. "This can only be a good thing," she said.
However, she feels, that the culture of misdirect hate is flourishing in times of unattainable dreams and scare jobs. "Our next few years are crucial, how many pledges will India fulfil for our young. Instead of butchering our own selves with hatred, will we find the reason to be inspired and move forward?"
Filing of such cases can financially strain people. Devu Chodankar, a 38-year-old former shipping executive in Goa, spent at least Rs 6,00,000 in legal fees and travel costs after he was booked in 2014 for a Facebook post warning of a "holocaust-like" situation if Modi came to power.
In Singh's case too, it meant significant financial loss and emotional trauma.
While there's a UN-backed NGO which is helping Singh with the legal aspects, he said that the "battle is a mental and financial torture". The final charge sheet is yet to be submitted by the police in the case.
"Unfortunately, I 
had to let go of many teammates in my organization, as a lot of money is being spent on lawyers and the legal process," Singh said.
Singh's case is symptomatic of the current trend in Jharkhand, which has seen a surge in people getting arrested or having cases slapped against them for being critical of the state government or leading protests against the government on social and political issues. Recently, the Jharkhand police slapped sedition cases against 20 senior Adivasi activists for publishing critical posts against the government on Facebook.
Singh however, says that he is not afraid at all. "I still stand tall on love, humour and memes, I stand completely by the court to decide if I did anything wrong. However, even if the court dismisses or decides if I'm innocent, can I go back and delete things in my memory? Will people behind my arrest will understand what I have gone through? Will they get punished instead? All for a meme that could have been deleted on request; was it that big an issue?"
Devanik Saha is a 2018 Ph.D. candidate at the Institute of Development Studies, University of Sussex, UK. He also works as a consultant with Policy & Development Advisory Group.