If You Must Defend Mindless Bollywood 'Masala', Do It Like Boman Irani
Boman Irani, who previously worked as a waiter and room service in hotel tells us why our country needs 'mindless' commercial cinema.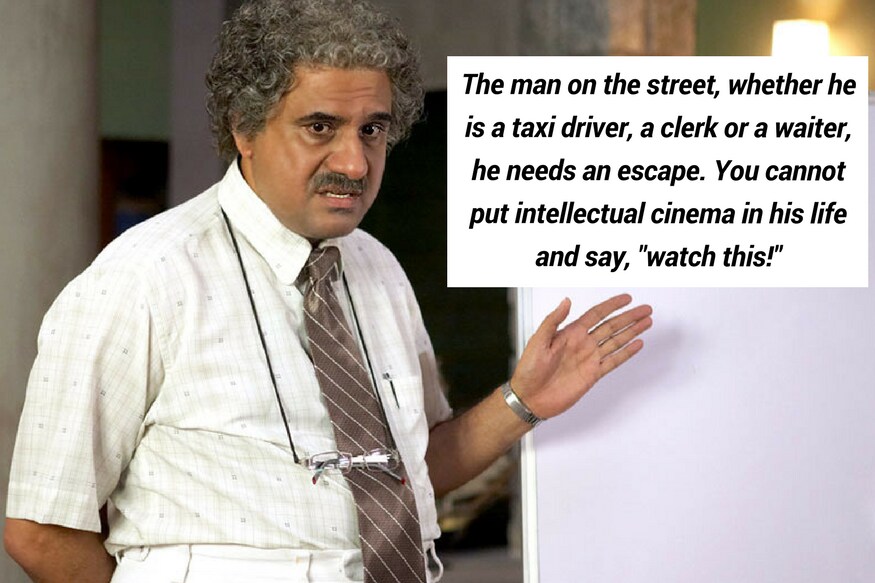 Photo credits: Vinod Chopra Films
Let's admit it, Boman Irani isn't your ordinary hero. Perhaps that's what makes his interview on the Rajya Sabha TV's show "Guftagoo" a fantastic watch. The interview reveals the actor's extraordinary and arduous journey before marking his arrival in the industry with his role as Dr. Asthana in Munna Bhai M.B.B.S. (2003).
Known for his comic and villainous roles, Irani entered the industry at a "ripe" age of 35 and has since appeared in several successful outings such as Darna Mana Hai (2003), Main Hoon Na (2004), Lage Raho Munna Bhai (2006), Khosla Ka Ghosla (2006), Don (2006), 3 Idiots (2009), Jolly LLB (2013).
(Photo credits: Ram Gopal Varma)
But before all the success that came his way, he worked as a waiter and room service with Taj Palace Hotel. He then went on to spend 12 years of his life at his family shop to sell wafers when he, one day, thought of turning his passion for photography into a full-time profession.
During the interview, Irani shares many anecdotes from his unusual Bollywood journey.
At some point, interviewer Irfan asks Irani whether he was in some way or the other pressured to do the movies that he's been doing.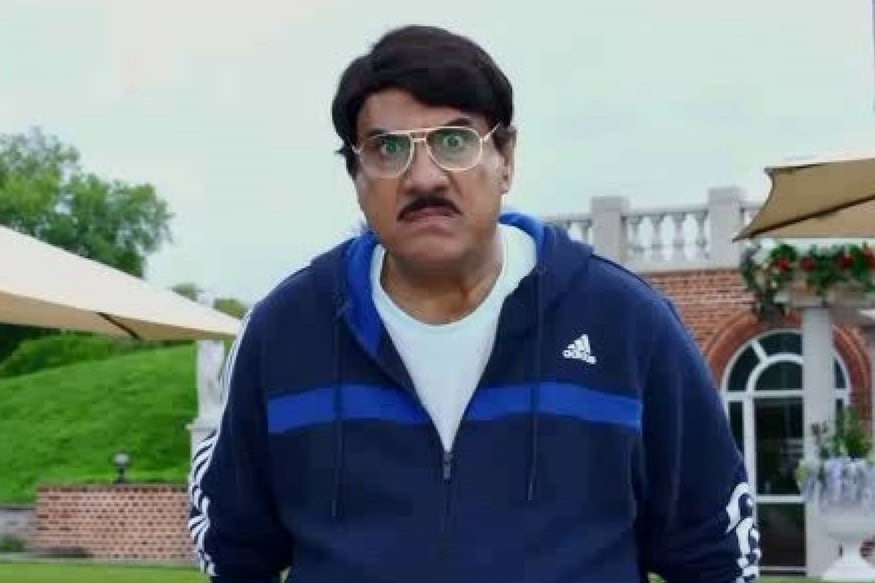 (Photo credits: Nadiadwala Grandson Entertainment)
"The kind of cinema that you're surrounded with, are you doing it as an occupational compulsion or you're happy with the fact that you are doing movies that you like to be a part of?"
Irani who has worked in many masala and keep-your-brains-at-home comedy movies such as Housefull (1,2,3) Happy New Year (2014), Dilwale (2015) has an informed approach and a very interesting take on it.
He firmly says, "If I had an occupational compulsion, I would have become an actor a long time ago. I enjoy it very much. And there are many kinds of cinemas in India. In today's date, we are making commercial cinema that are blockbusters. We are making cinema that is slightly different, and then there is an art form cinema. The kind Shyam Benegal makes, Vishal Bhardwaj makes, Anurag Kashyap makes, Rajkumar Hirani, Farah Khan or Rohit Shetty makes."
He then goes on to say why our country needs the commercial cinema.
"All cinemas I think have their space. And there's a reason for that. Commercial cinema has to be made not because I've to make money but because this film industry has to make money. If those films succeed then smaller films can be funded. If there no pillar of commercial cinema, then smaller films cannot be made."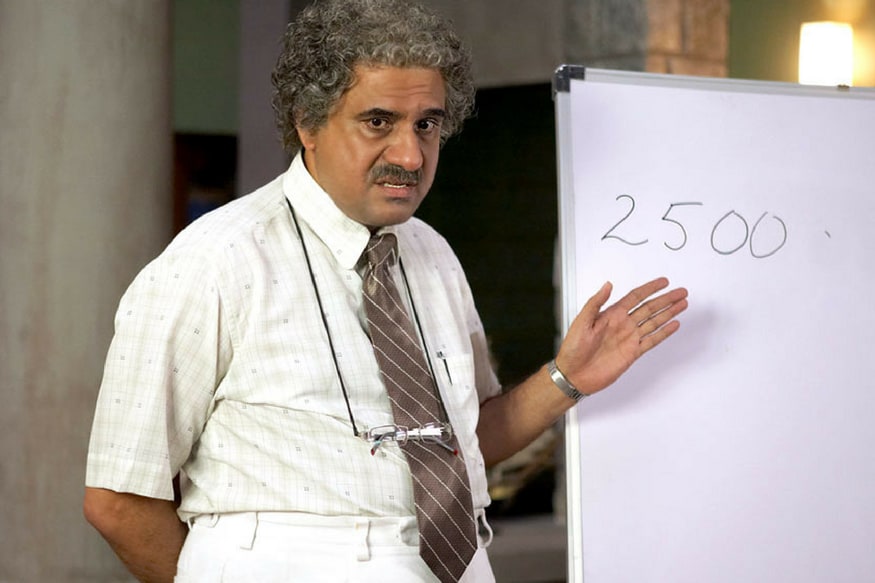 (Photo credits: Vinod Chopra Films)
Irani then makes a very compelling observation that makes his former statements somehow weigh less.
He says, "We do not have a Disneyland in our country. We cannot hook boats to our cars and casually go boating. Everybody in the West can go boating, they can go skiing, they can take their children to Disneyland, they can go for different types of holidays. Our holiday is on Friday evening, for the entire country to watch an escape called a film. And for the man on the street, whether he is a taxi driver, a clerk or a waiter (points to himself), he needs an escape."
He further adds, "You cannot put intellectual cinema in his life and say, 'WATCH THIS!'. You can engage him for a short while but he needs his escape in this country. I'm very happy to be a part of that cinema. There is no compulsion. You to have to run the industry. You've to run your home. And you've to do some for the kitchen and some for the heart."
However, he isn't alone.
Filmmaker and producer Anurag Kashyap who has been the pioneer of "parallel" and especially low budget cinema has had a bitter tooth with the commercial cinema for the longest time before finally realising its impact on his own movies.
In an episode of the fourth season of Koffee With Karan, he admitted as saying, "There was a resentment earlier on where we were more idealistic and there was a complete lack of understanding of the economics and how things work."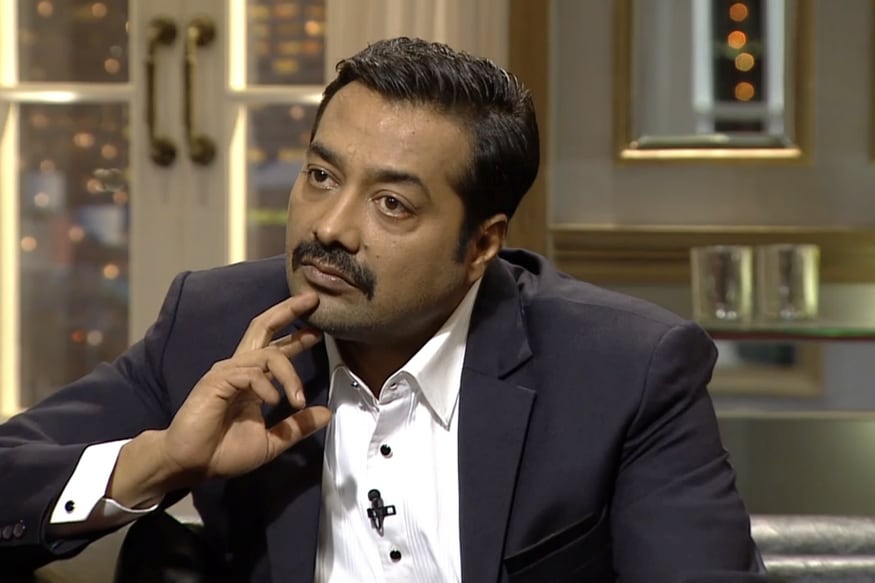 (Photo credits: Hotstar)
He says, "Today I understand that I might not see the movie or I might not like the movie but it is because of these tent-pole movies that make so much money is why I also get to make films. Because I'm funded by the same studio. The money is being recycled into my own film. And it is because of these movies that get recycled money that we can release those other movies we are making."
Filmmaker and choreographer Farah Khan whose bread and butter has been the commercial cinema took a jibe at the critics who pan her and her brother Sajid Khan's movies, whose 2014 comedy movie Humshakals (2014) has a rare 0% rating on Rotten Tomatoes.
"It would be great if everyone likes the movie, critics and the audience. But I think there is a bias against commercial cinema. I know the critics are only doing their job, but there is a breed of critics that only likes slow and boring movies, she told in an interview with The Indian Express.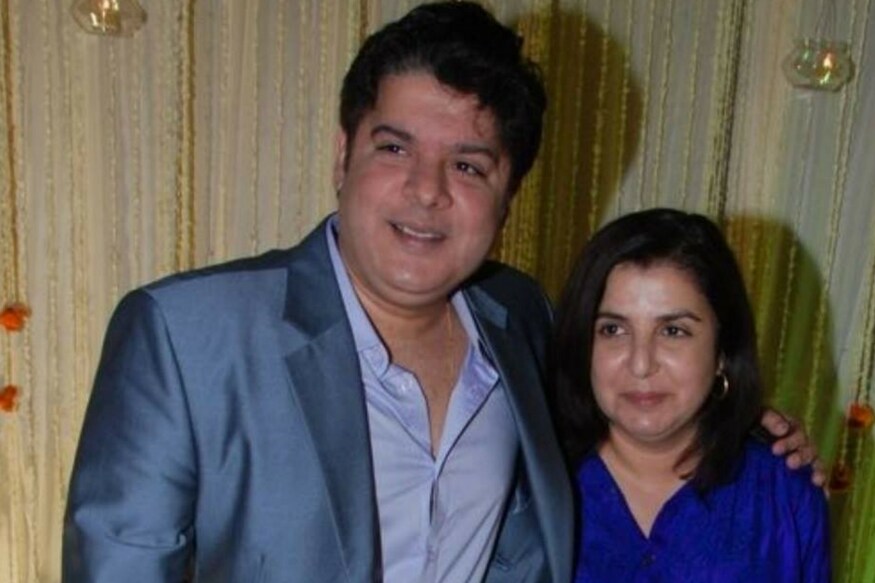 (Photo credits: Farah Khan/Facebook)
Further critiquing the critics, the Happy New Year (2014) director added, "I am noticing that the critics today are liking only a particular type of film, which is arty, slow and a bit boring. They do not like commercial films at all. So if we follow only those four people, then the film industry will shut down."
You can watch Boman Irani's entire interview below.
And for other hidden gems, head over to Rajya Sabha TV's YouTube channel.
Get the best of News18 delivered to your inbox - subscribe to News18 Daybreak. Follow News18.com on Twitter, Instagram, Facebook, Telegram, TikTok and on YouTube, and stay in the know with what's happening in the world around you – in real time.
Read full article