In Iran, Women Are Dancing to Protest the Arrest of a Teenage Instagrammer
Iranian women are dancing in public and posting videos of themselves online to protest the arrest of the teenage Instagram star.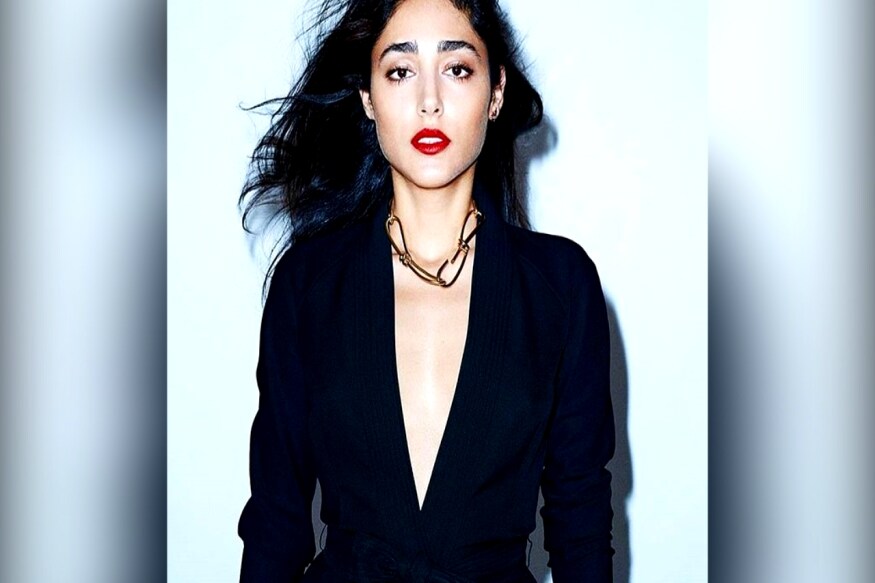 Iranian teenager has been arrested for posting her dancing videos on Instagram. Source: Instagram
In 2014, a group of Tehran fans of the iconic pop star Pharrell Williams were arrested for filming themselves dancing to the song 'Happy'.
They were sentenced to up to one year in prison and subjected to 91 lashes.
Four years later, nothing has changed. A young woman from Tehran who had become a dancing sensation on Instagram where she posted her dance videos has been arrested.
Maedeh Hojabri had posted around 300 videos on her account, many of which showed her dancing in both Iranian and Western styles. She also appeared in videos without wearing the obligatory Islamic headscarf. Her performances had thousands of followers on various accounts with her name on them, ranging from 12,000 to 66,000 followers.
According to activists, Hojabri, who appears to be in her late teenage years, was one of a number of users of Instagram accounts who have been arrested. The identities of the other detainees have not been confirmed.



Teenage dancer, Maedeh Hojabri, was arrested in Iran. She used to record dance videos in her bedroom and upload them to her instagram with 600K followers.#مائده_هژبرى pic.twitter.com/3EDVR9veV3


— Negar (@NegarMortazavi) July 8, 2018
Hojabri has since appeared on a state television program with other detainees, in which she and others had to make 'forced confessions'. A commonly used tactic of Iranian authorities that has been used in the past for similar cases, Hojabri and other detainees are made to confess their 'crime' in front of a camera in the presence of cops and other authorities who question them on morality. State TV showed a young woman, her face blurred, crying and shaking while describing her motivation for producing the videos. "It wasn't for attracting attention," she said. "I had some followers and these videos were for them. I did not have any intention to encourage others doing the same … I didn't work with a team, I received no training. I only do gymnastics."
All the videos seem to have been shot in Hojabri's bedroom while she danced to western pop and rap music. In another video, she talked about the history of parkour, an outdoor sport popular in Iran, especially among women who practice it while wearing the headscarf. 
Her name is Maeade Mahi. Recently she got arrested just because of uploading her dancing videos on her Instagram. If you are a woman in Iran and you dance or sing or show your hair then you are a criminal. If you want to enjoy your true self, you have to brake the laws every day. pic.twitter.com/0eIq5ld5x6 — Masih Alinejad 🏳️ (@AlinejadMasih) July 7, 2018
Since her arrest, her dance videos have been shared by hundreds of people, giving her a reach beyond her account. On Twitter, people have profusely expressed their solidarity with Hojabri.



She's BEAUTIFUL! God Bless You Maeade Mahi!


— Kimberly 🇺🇸 👠 (@KKMoriconi) July 8, 2018
#FreeNazanin#FreeTaheri#FreeNarges#FreeThemAll — Mrs. Raif Badawi🇨🇦 (@raif_badawi) July 7, 2018



Disgusting guys.Singing&Dancing are beautiful art of life,it express our feelings,mood. It is a good exercise of throat&body.& ban this arts are supremacy of cruelity.
Indeed It is Barbaric which restrict the Natural right,freedom,arts etc.
MuslimWomen are in miserable situation.


— Adv. Ambrish Srivastava (@Ambrish03797026) July 8, 2018
Its truly sad that there in Iran women can't even dance. I don't know her but I'm praying for her and all who are oppressed by the elite in Iran. She should be able to sing and dance as much as she wants without threats or imprisonment. May God help this woman. — Nathan Hall (@NathanHallMAGA) July 8, 2018



Awesome excellent dancer. But more importantly, she is a brave great warrior against the barbaric regime who took a nation in hostage. We praise and admire her as a leader to let our voices for freedom to be heard.


— Azadandish (@Azadandish11) July 8, 2018
That is so sad in this Era, since the creation of the World began. Music and Dance is life! I guess they want everyone miserable and to hate life. I feel so bad for her! What in God's name will they do to her? Prayers! — Andie girl 🌬🌊 (@Andiegirl59) July 8, 2018
And now, Iranian women are dancing in public and posting videos of themselves online to protest the arrest of the teenage Instagram star.
With hashtags that translate as #dance to freedom and #dancing_isn't_a_crime, Iranian women, many also without the mandatory hijab, have started posting their own videos in support of Hojabri.



I dance in a public park in Tehran to support Maedeh the 19 year old girl who got arrested for dancing.
در پارک هنرمندان بدون‌حجاب اجباری رقصیدم ولی نوازنده نگران اینکه بساطش جمع بشه با عذرخواهی آهنگ رو قطع کرد.
برای حمایت از #مائده_هژبری بیا #برقص_تا_برقصیم pic.twitter.com/8JtGU4QOzI


— Masih Alinejad 🏳️ (@AlinejadMasih) July 7, 2018
میرقصم تا ببیند و بدانند با گرفتن نوجوان‌ها و مائده ها نمی‌توانند شادی و امید را از ما بگیرند و ما امید به دیدن ایرانی آزاد،شاد و با آینده روشن داریم.#مائده_هژبری #برقص_تا_برقصیم #westandtogether#westandwithpahlavi ریتوییت لطفا تا همه ببینند🙏 pic.twitter.com/oGsWPSETGL — داش مَموشی (@dashmamush2014) July 8, 2018
In an Instagram post, activist Hossein Ronaghi commented: "If you told people anywhere in the world that 17 and 18-year-old girls are arrested for their dance, happiness and beauty on charges of spreading indecency, while child rapists and others are free, they would laugh! Because for them, it's unbelievable!"
Catch the Biggest Newsmakers and the Biggest Newsbreaks on CNN-News18, your favourite English TV news channel. Keep watching CNN-News18 at just 50 Paise per Month. Contact your cable /DTH operator Now!
*Rental / capacity fee of Rs.130/- as charged by cable / DTH operator may apply. **GST extra.


Read full article
Countdown To
Elections Results
To Assembly Elections 2018 Results