nda:
Needmore seats to Win

Needmore seats to Win
upa:
India Has Just Decriminalized Adultery But These Countries Still Have Not
Adultery remains a criminal offence in several countries such as Saudi Arabia, the Phillipines, and 20 states in the US.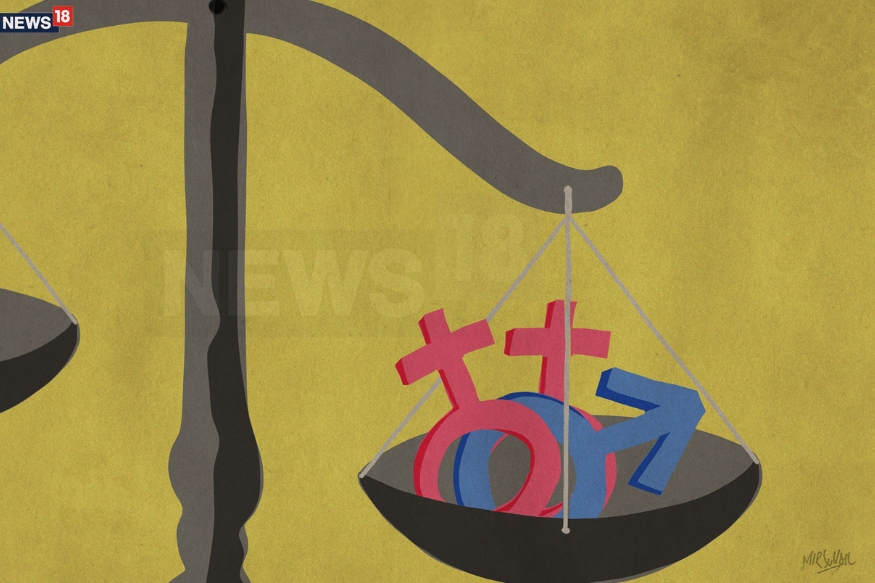 Illustration by Mir Suhail/News18.com
In yet another historic decision, the Supreme Court of India decriminalised adultery, reducing it from a gender-skewed criminal offence to a civil offence and ground for divorce. In doing so, it joined other countries such as those part of the European Union, England and Australia that do not criminalize adultery with jail-time.
Adultery is defined as sexual relations between a married person and someone other than their spouses.
Section 497 of the IPC made adultery a criminal offence in India - however, only men having sexual relations with the wife of another man could be convicted of the crime. The SC judgement quashed the law and ruled that the law was harmful to the dignity and equity of women and was in no way providing protection to the 'sanctity of marriage'. It also held that criminalizing 'faithfulness' may be against the fundamental Right to Privacy.
The verdict is being widely celebrated by both men and women as a big step toward equality as it aims to prevent the viewing of women as the husband's property. However, adultery has not completely been scrapped as an offence. It remains a civil offence and a ground for divorce, and it is not the only one. In fact, in a number of countries, adultery continues to be not just a civil offence but a criminal one that invites incarceration.
1. Countries Governed by Islamic Law
Adultery or extra-marital sex ('zina') is considered a sin under Islam and thus is a legally punishable offence in several countries governed by Islamic Law or Sharia. These include Somalia, Saudi Arabia, Brunei, Iran, Sudan, parts of Afghanistan and Nigeria.
In Pakistan, apart from Sharia, adultery is upheld as a criminal offence by the Hoodud Ordinance, promulgated in 1979. The law makes is harsh on women who have to prove a charge of rape (which requires four 'respectable) adult male witnesses to testify in court for the act of penetration) in order to escape adultery charges.
In Indonesia, the the 'zina' law is only applicable to adultery and not to extra-marital intercourse, though there is a motion for expanding the law for the same.
Sentences for those convicted of adultery include flogging, stoning, rigourous to light imprisonment, fines and even death penalties.
2. The Philippines
Adultery is a criminal offence in the Republic of Phillipines with a conservative Christian majority as the Family Law in the country bans infidelity. However, the laws are gender skewed. If a woman is found sexually cheating on her husband under any circumstances. it is a punishable crime. A man on the other hand is charged with 'concubinage', the parameters for which may vary. It may require him to be living with his mistress, having relations under 'scandalous circumstances', or bringing the mistress into his marital home. Proposals have been raised in Philippines to decriminalize the oppressive law.
3. Taiwan and China
Adultery is a criminal offence that attracts a jail term of up to 1 year for both men and women. In China, adultery is not a criminal offence but is a civil offence punishable by fines and could also be considered in court as ground for divorce.
4. United States
Surprisingly, 20 states in the US consider adultery an offence. While it is considered a 'misdemeanor' in most of these states, states such as Wisconsin, Michigan, Idaho, Oklamhoma and some others deem it a felony. In Wisconsin, for instance, a person could be charged with three and half years of jail time or a 10,000 USD fine. However, while existing on paper, these laws are rarely invoked for sentencing and even when they are, the sentences remain limited to small fines, job terminations or demotions.
(Get detailed and live results of each and every seat in the Lok Sabha elections and state Assembly elections in Andhra Pradesh, Odisha, Arunachal Pradesh and Sikkim to know which candidate/party is leading or trailing and to know who has won and who has lost and by what margin. Our one-of-its-kind Election Analytics Centre lets you don a psephologist's hat and turn into an election expert. Know interesting facts and trivia about the elections and see our informative graphics. Elections = News18)
Read full article
Countdown To
Elections Results
To Assembly Elections 2018 Results